Hidden Game in YouTube: Have you seen it?
I'm a self confess game addict. I love puzzles, arcade, strategic and mind games. The first time my dad bought a personal computer, I always play games in it. If not from the internet via yahoo games, I'll be caught playing installed games.
But thank God, Nokia had pre-installed the snake videogame in their phone in 1998 which initially took everyones attention. It became a hit worldwide! I don't know why I got hooked onto it considering that it's in Black and White screen. Well, maybe because you can play it anytime, anywhere. If I'm not home or doing anything, I'll be caught playing with it and even compete with friends or classmate in school.
But, have you ever wondered that the snake game is also available in YouTube. Well, it's true but the game is hidden and you can even play it while streaming videos.
Want to know how?
Well, here's how:
1. Go to YouTube (www.youtube.com) and open any video for streaming.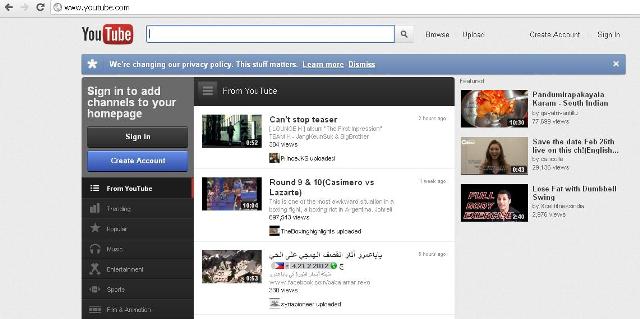 2. When its streaming, Hold left button of mouse + left arrow on keyboard + Top arrow on keyboard.
3. Now, you'll see that the streaming circle starts to move like a snake.
4. You may control it by using arrow keys of your keyboard.
5. Play it on YouTube with videos with some dark background to increase its visibility.
(Note: An example image of the snake while streaming is given below.)
Hope you'll enjoy it just as much as I do.