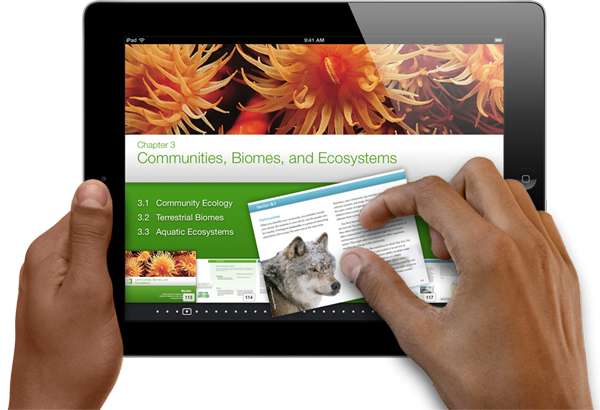 Apple sets up iBooks 2 for iPad
Apple is an American company. This company always brings marvelous gadgets which help to make their costumers' day-to-day lives easier and faster. In 2011, there was a huge demand and high sales due to the iPad 2. Now, it launches another marvelous gadget to aid us by changing the methods in which we learn. Apple has made obtaining knowledge and education easier by launching iBooks 2 for iPad.
This application is perfect for their customers, as iBooks 2 is easy to use, convenient and no doubt more interesting when compared to the original iBooks. Apple includes many features as to help budding students from all over the world. Because iPad has been sold all over the world, they featured this fantastic application in this gadget so that people will be at an advantage with its use.
Apple's iBooks 2 offers full screen textbook. Other features that are also included are: interactive 3d animated models, pictures, videos, the technology to create flashcards, there is a built-in dictionary, and much more. With these new features, one can more conveniently obtain information within the contents. This newest variation on the application will help to heighten interest in learning among students. Apple has also given a prediction that physical textbooks may soon be replaced by this application. As physical textbooks are more expensive, neither easily portable nor overly durable, and can be very heavy. These features have never before been incorporated into any gadgets, but Apple always brings new ideas to the table, from which their customers' lives are hugely impacted.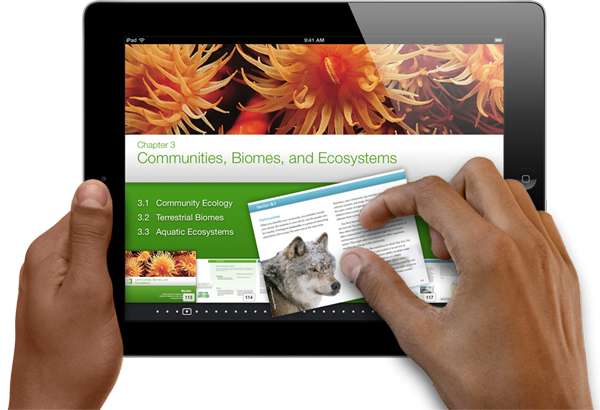 The physical textbooks are expensive, but the majority of textbooks for ipad are priced at $14.99 or less. This enables the student to spend less money while being equally benefited. Because of this, they can minimize their monthly budget and receive the information in more effective and useful way.
iBooks 2 will be available at the app store for free, so those who are interested in this application may easily download iBooks 2 with no cost. After downloading this application, one can easily download as many as textbooks they want, and those are also much cheaper as compared to other text books.
As we look upon their features and its convenience, then it is the ideal tool for everyone. Everyone wants these types of tools, as to make the learning more interesting and convenient for handling. By these types of applications and gadgets, Apple got a whole new meaning. No doubt this application will help the students a lot, they will be able to use this anywhere, even in the classrooms or library. So this is the best chance of learning, download it and make your education a way of entertainment.