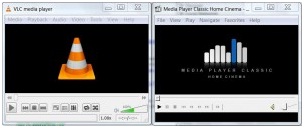 Top 13 Benefits and Reasons for Using VLC Media Player
Many people do not trust software that comes and are downloaded free from internet. There are good reasons for being mistrustful and the same applies to media players. VLC is a media player that is freely downloaded over the internet.Here are the topmost 13 benefits and reasons why you should use VLC as your Media Player of choice:
1. VLC media player has the capability to play almost all types of files that you have. It is thus a universal media player which plays both audio and video file types.  There is no other media player which can do that and unbelievably completely available for free download.
2. With VLC media player, you do not have to worry whether it will work on your system or not. VLC is a media player that is supported by every existing operating system including Windows and Linux.
3. It is very simple and quick to download. You only type VLC media player in Google search area and click search. Click download button after opening its official website.When your download is complete you should run the installation which will be complete in few seconds and you are ready to go. Bring all audio and video files that did not play in other media players and you will see magic. VLC will play all of them!
4. Unlike other media players no matter how advanced they are VLC doesn't require you to download additional codecs to ensure that certain file formats run easily on it.
5. With VLC media player you are not limited to play only the audio and video files stored in your computer, but you can also stream files online directly from source and play them using VLC media player.
6. VLC media player allows you to record live videos. This is a benefit for those huge fans of YouTube or other similar sites. It is also a great feature since you can save anything you want then watch it as many times as you wish. This means you can make copies of VCDs and DVDs that you like and enjoy as well as share them with your friends.
7. VLC is a convenient and effective media player to use. It doesn't require you to download additional stuffs or add-ons for it to function. It is an easy to use application requiring no unnecessary things to function. Why not take advantage of the many benefits offered by VLC?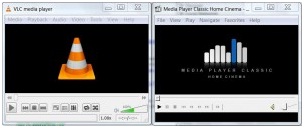 8. The best thing with VLC is that it can be installed in your iPhone, iPad or any other Smartphone. With VLC 3D you can play 3D play and watch videos of your choice. VLC 3D player is available for Smartphones now. 
9. VLC is a portable media player that allows you to enjoy your favorite videos and audios anytime and from anywhere you want. So long as you have installed it there is nothing which can stop you from enjoying your videos.
10. It is a friendly user device comparing it to other media players because you can play a video or audio instantly by just dragging it on VLC media and it will play automatically. You can also play files while still downloading them. This makes you sure that the file you are downloading is the actual file you wanted.
11. VLC is free of viruses. This is because it doesn't allow add-ons or additional software, which comes with highest chances of viruses.
12. With VLC you can always enjoy your favorite music or video with no need to use VCD, DVD or CD. You can create a playlist of your favorites.You only need to keep updating your VLC whenever there are updates online to get the best entertainment experience.
13. VLC can be used in capturing video shots on your computer's desktop. This especially regards videos to be used as tutorials or for fun. It also recognizes firewire devices connected to your computer and can stream live via any firewire port.