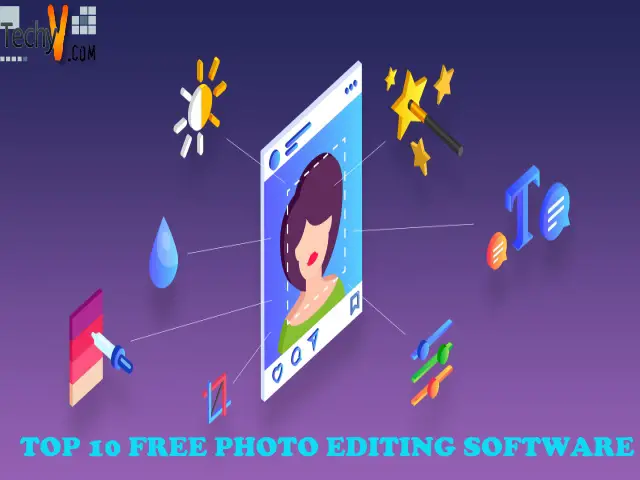 People prefer photo editing software to make the picture look better compared to the original one. Raw images can be changed to look more professional and outstanding. Given below is the list of top 10 free photo editing software.
1. Adobe Photoshop Express
Adobe Photoshop Express allows users to access image editing tools such as saturation, perspective, contrast, and exposure. The tools offered here provide a great user experience. Some features even allow the user to include text in their pictures. Pictures can be edited multiple times without losing the original image.
2. GIMP
GIMP software has a wide range of tools offering professional quality features. The software allows the user to do tasks of cropping, image enhancement, color adjustment, face swap, layer masking, and animating gifs. The software has constant updates keeping it up-to-date with the user needs.
3. Pixlr Editor

Pixlr Editor is the best photo editing app. It is compatible with all android devices. The user can use the software to edit pictures by just clicking onto the URL. It has professional features such as layering, masking, and customizable brushes.
4. Pixlr X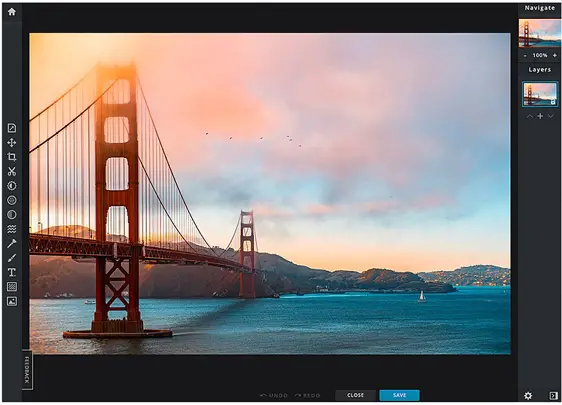 Pixlr X can be termed as the successor of Pixlr Editor and has more features than Pixlr Editor. It uses an HTML platform for its operation. The user can crop the image, resize, and remove unnecessary elements from the picture. The user also gets to fill light or remove red-eye off the pictures.
5. Fotor
Fotor is a photo editing software that has a bundle of high-end filters. It has a batch processing tool, which filters a batch of pictures all at once. This software is a real time saver. It is popular among Instagram users.
6. PhotoScape X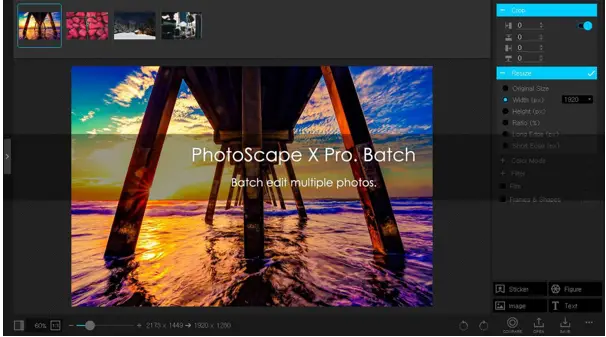 PhotoScape X is an all-in-one photo editing software. It mostly focuses on single click enhancement features. It has thousands of tools for photo editing, which allow beginners to have a professional-like experience while editing. Along with that, it also has creative options that let users create unique content.
7. Photo Pos Pro
Photo Pos Pro has advanced image-enhancing features and is more accessible because of its user-friendly interface. The software offers sophisticated editing to its users, making it one of a kind. One can face issues while printing the image while using this software.
8. Paint.NET

Paint.NET software is known for its simplicity. It has a user-friendly interface making it a popular editing app. It is easy to use and is quick in operation. It has advanced editing features such as layers, multiple filters, undo history and many others. It has features similar to Microsoft's ultra-basic Paint.
9. InPixio

InPixio software is user-friendly and can be used by anyone with minimum editing skills to get professional results. It has many features such as blur effect, creative texture, tone sliders, and many more. It even allows the user access to special manual editing features and photo restoring tools.
10. BeFunky
BeFunky has additional features along with the primary tools which allow the user to check the image's history while making edits. Users can easily find the appropriate tools for editing pictures and check effects in real-time on the image. BeFunky's interface has three sections (photo editor, collage maker, and design creator).