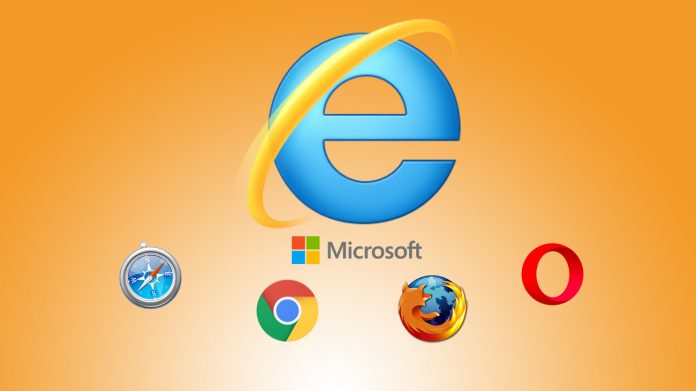 Would IE9 help Microsoft to regain its lost prestige in browser market?
Microsoft has been the leading company regarding browser launching and other high level programmed software used on daily basis. In the race of browsers, Internet Explorer by Microsoft has always been acting different in comparison to other web browsers like chrome and Mozilla Firefox.
During the past few decades, there is a fight of launching better browsing framework between different International software companies.
Containing relatively different features and web page interface layout, Microsoft always tried to launch better and improved version of Internet explorer to compete with other browsing environment.
In this competitive environment, to maintain creditability, recently Microsoft has launched Internet Explorer 9. Microsoft has tried to embed enhanced features in IE-9 but with few restrictions. Microsoft promises high speed browsing but with restriction of design in HTML5, CSS3 style sheet coding to accelerate and view exact and impressive web interface. No doubt the new IE-9 incorporate features are the most amazing features which can increase the number of its users to such a high extent.
Quick browsing is possible in IE-9 as compared to IE-8 but less in contrast with Google Chrome and Firefox. Online privacy remains no big deal in IE-9 through Tracking Protection feature; when you install IE-9, by default this feature is disabled. To handle privacy issues, you should have to enable this feature to block ad-on and cookies.
IE9 has an attractive and simple interface and easy toolbar handling having no excessive links/ options like in chrome. A search option along with address bar creates easiness for users. There is a drastic decrease in menu options comparatively to the previous versions.
Threat checking option while browsing any restricted site has also been introduced in the latest IE version to ensure more security. And high browsing speed of IE-9 will surely relax its users and they will still deem it the best.
ActiveX Filtering is also an enhanced feature introduced by Microsoft in IE-9 which blocks ActiveX controls and allows users easy, secure, protective and reliable browsing without interruption of these controls. Now it's up to you to allow any particular website to scamper ActiveX control by enabling ActiveX filtering feature.
Tab concept has been boosted in IE-9 as compared to the previous versions and provides a drop down menu of all most visited sites in Address bar.
Irrespective to all these attractive and competitive features, Microsoft still has a huge competition in the market to maintain its shares in the market compared to Mozilla Firefox 4. No doubt that Internet Explorer has been the most used browser till now, but due to few non-supporting features for programming languages, previous versions of IE always seemed to be a problem creator for web application developers and designers. But after IE-9 launch, this issue has been resolved to some extent and IE-9 can be considered as the replacement of IE-6.
While talking about features, Microsoft has introduced the most advance features in IE-9 as compared to Chrome and Firefox which include more secure browsing, privacy and latest technology. Microsoft only needs to increase its market share to stay on the top of the list in the browsers market. This version of Internet Explorer will surely help Microsoft to win the Browser war in this era.