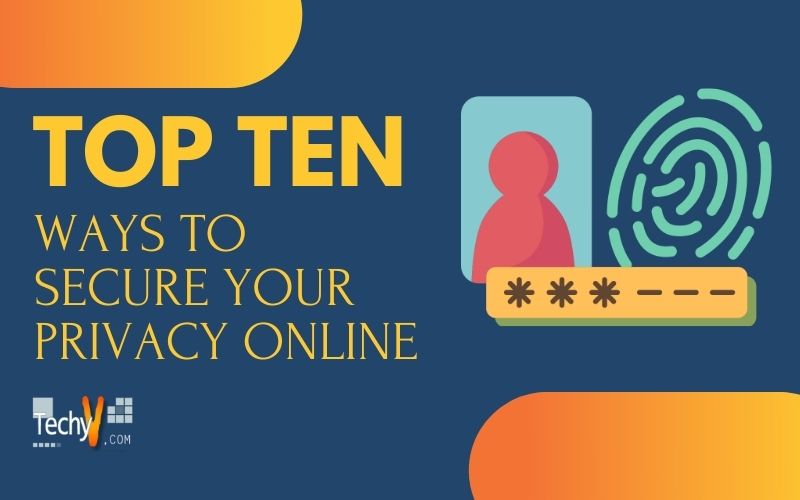 Technology and the internet have evolved into the most powerful driving factors in human civilization. Most countries depend on technical breakthroughs to preserve their economies. Without computers, a major chunk of today's day-to-day operations would be practically or entirely impossible. However, we also need to be conscious of the negative aspects of the internet and online privacy. Safeguarding oneself online has always been essential, but as we spend more time online for work, entertainment, and networking, we are becoming more vulnerable to risks. Internet users should therefore be familiar with the techniques for protecting their data online.
1. Ensure That Your Browsers Support Private Browsing
You may use private browsing to establish an isolated browsing environment that prevents you from being tracked. All browsing data, including cookies and browser cache, are instantly deleted after a session on a private browser. If someone manages to steal your computer or gains unauthorized access to it, they will be able to steal valuable personal information from your browsing history or obtain access to your bank accounts. Major browsers, such as Google Chrome's Incognito and Microsoft Edge's InPrivate, provide comparable features to avoid such scenarios.
2. Protect Data Using Encryption To Avoid Spying Eyes
Data encryption converts information into a different format or code so that only those with a secret password or key can interpret it. The term ciphertext refers to encrypted data, whereas plaintext refers to unencrypted data. The goal of data encryption is to safeguard digital data confidentially as it is stored on computer systems and sent across the internet or other computer networks. As a result, encryption is a well-known and efficient method for protecting sensitive data and driving security activities.
3. Use A VPN To Browse The Web Safely
When connecting to the Internet over a public Wi-Fi network, you must utilize a virtual private network or VPN. This is because you are unaware of the security of such a connection. Without your knowledge, another user on that network can start browsing or stealing the data and files generated from your computer or mobile phone. A VPN encrypts your internet traffic and routes it via a VPN business's server. This implies that no one, not even the owner of the free Wi-Fi network, has access to your data.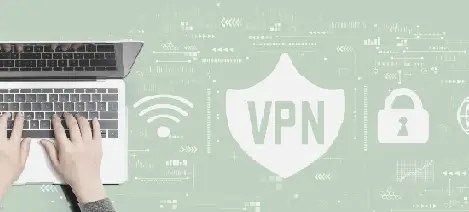 4. Examine App And Browser Extension Permissions
You are prompted by mobile applications to provide them access to contacts or documents stored on your device, as well as permission to utilize the camera, mic, location, and other features. Since an extension has full access to all the information on any website you visit, it can monitor your every move, record sensitive data you input on protected websites like your bank, and do other similar functions. Some can't function without these authorizations, but some exploit this data to create marketing profiles of you. Fortunately, controlling which applications are granted which rights is simple.
5. Any Unknown Links Should Always Be Verified.
A straightforward approach to safeguard your digital identity is to not trust any link. It's also an excellent approach to secure your device by lowering its vulnerability to malware and other viruses. Before clicking on any link, always double-check its destination. Merely clicking on a link does not necessarily result in you being an instant victim of identity theft, but it does raise your risk. This is because not all harmful stuff behaves the same way. Some websites ask for additional information, such as your credit card details, in a layout that mimics a well-known brand. Others may secretly install viruses.
6. Update The Security On Your Computer
Regularly verify the security state of your computer and keep your antivirus software fully updated. There are a lot of malwares out there, and any barrier can help keep it from assaulting your computer without your knowledge. Always consider downloading and upgrading decent antivirus software from reputable sources.
7. Utilize Strong Passwords
When it comes to online security, a secure password is crucial, and you ought to use a different one for each of your social media sites, bank accounts, streaming platforms, and applications. Weak passwords might lead to major implications such as identity theft if your data is stolen. So always use lengthy passwords and use a new one for each service. It is practically hard to remember complex and unique passwords of all the sites you use, but a password manager allows you to remember only one master password.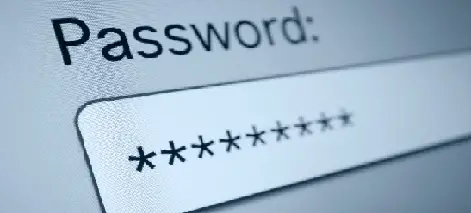 8. Bluetooth Devices May Also Expose Personal Information
Bluetooth might be used to obtain personal data in a variety of ways. When a hacker connects to a Bluetooth device without the user's awareness to steal personal information, this is called bluesnarfing. Using a Bluetooth headset or a mobile device, hackers can potentially listen in on any conversations. When not in use, Bluetooth should always be turned off to reduce the danger of compromising personal data. Furthermore, users should refuse pairing requests from unrecognized devices.
9. Adjust Your Online Accounts' Privacy Settings
The best options for you will be determined by what you wish to share and what you want to keep private. However, there are a few things to which you should pay close attention. Consider disabling automated geolocation data on social media posts, images, and comments. Consider if information should be made public, private, or someplace in between.  We usually consider restricting what we share, but our "likes" and comments on other people's postings are often public as well. Even with "private" accounts, profile images, names, and comments on other postings frequently appear in search results. As a result, it is critical to use caution in these cases.
10. Consider Your Options Before Downloading Programs
Before downloading an app, read the privacy policy and learn what personal data it can access. To avoid viruses, it is crucial to purchase or download software from approved stores. Downloading software from unlicensed or unknown sources is risky.