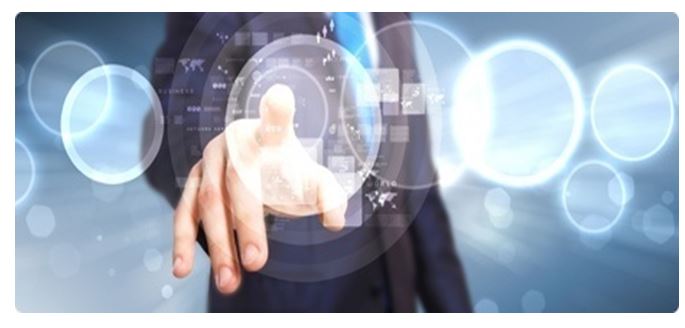 Technology Has Been Changing And Progressing At A Vast Scale And Speed. 2016 Has Been A Remarkable Year. On One Hand The Exclusive Entry Of Reliance JIO In The Market And The Launch Of Iphone 7 Etc Were The Talk Of The Town. On The Other Hand, The Battery Explosion Of The Samsung Galaxy Note 7 And The Launch Of The Cheapest Phone Freedom 251 Brought Disappointments And Controversies. Let's See What Has 2017 Is Store For Us-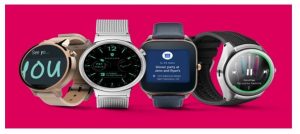 GOOGLE ANDROID SMARTWATCH 2.0- Google has confirmed that it will launch two flagship android wear Smartwatch, which would be the first to run 2.0 O/S. With this there would also be upgrades in the second android wear 2.0.
These would come in different shapes and sizes, for men and women. One of the models is supposed to have more features than the other. These watches will have two new features- 1) certain new apps which can be used without the Smartphone and 2) These may have Google voice assistant.

Samsung Galaxy s8 and Galaxy X- After the controversial Galaxy 7, Samsung is now preparing for Galaxy s8. This phone may have artificial intelligence based voice assistant feature. Unlike s7 which had 4 GB Ram, this phone will have a whooping 6 GB Ram. The display screen could be 5.7 inch and 6.2 inch.
This new launch will have one presser sensitive display, one optical finger print sensor and a better camera.
One exclusive feature is that it would have a 3.5 mm Headphone-to-USB type-C Adapter. The other most awaited launch of Samsung is the new Samsung X. This phone is said to be foldable and wearable on the wrist too.
iPhone-8- After the success of iPhone-7, apple is launching its next variant iPhone-8. The new iPhone is said to have many new features like invisible home button, glass body, wireless charging, dual sim card facility etc. According to sources, apple may launch its on touch enabling feature with this variant. It will also have LED and LCD display.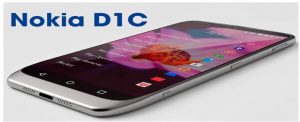 Nokia C and D1C- 2017 is going to be a comeback for Nokia, with its two new variant Nokia C and D1C. The Nokia flagship Smartphone will have features such as a Qualcomm Snapdragon 835 processor, 6 GB Ram, 23 megapixel Zeiss lens camera, and would be run by an out of the box android 7.0 Nauget. It would also have a 5.2 and 5.5 inch Quad HD Display. Moreover, the phone is said to be equally capable to a computer. It may even have a 21 megapixel rear camera and 18 megapixel front camera. Now that's a comeback with a bang!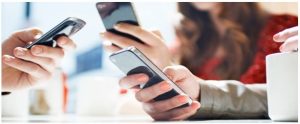 New Smartphone Trends-
4K Display- In 2016 the 4K Display had started, but with the coming year 4K UHD and 4K OLED Display will be trending better.
Edge-to-Edge Display- 2017 could be a year for Edge-to-Edge display. The new LG G6 is a phone with this approach.
Bluetooth 5- With the coming year Smartphones would be launched on Bluetooth 5 which would allow better connectivity and faster data transfer.
Dual Camera System- This year high end phones had the dual camera system. But in 2017, even the cheaper phones would be laced with the dual camera system.
10nm Processor Technology- Currently, the smartphones work on 14nm processor technology. But next year, the phones would have 10nm processor technology which would increase the performance and battery life.

LOT and Smart Home Tech- The coming year will bring about increase in Internet of things and Home Tech Devices. The new market has availability of Tech connected individual appliances and apps. There is huge amount of investment by collaboration of large firms namely Google, Amazon and Apple.
Home tech is becoming smarter than ever. The newest devices and apps are simplifying tasks, making better use of resources and transforming the way we live. Some examples of home tech devices are color-changing bulbs, home centre piece, wireless dimming kit, home security systems etc.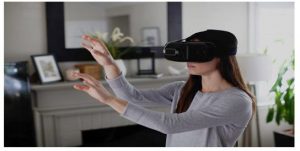 AR and VR- In 2016 many games, apps and devices have been released. Devices namely Oculus Rift, PlayStation VR, Samsung Gear VR and the HTC Vive have taken virtual reality mainstream. Although, this is just the beginning. The much talked about concept of augmented reality and virtual reality is going to experience a vast expansion in its scope.
 The coming year is highly awaited because of so many exciting and amazing technological upgrades. Let's welcome 2017 hoping these technologies would once again change and update our lifestyles