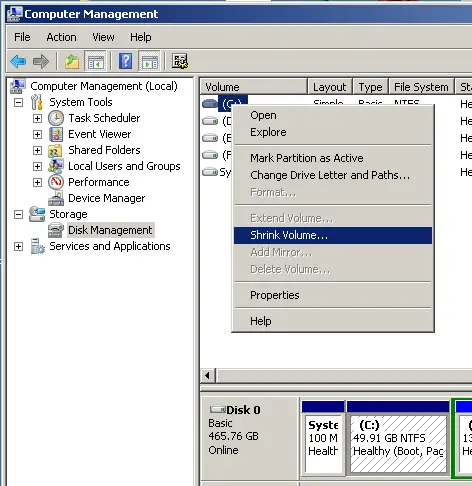 Guide to install and run Windows 8 Consumer Preview in dual environment
Recently, on the 29th of February 2012, Microsoft launched their Windows 8 Consumer Preview's public beta version which enables enhanced user's experience, application building, App store experience and so on. One who wants to test or play around the latest edition of Microsoft Windows can download the ISO image from https://support.microsoft.com/en-us/products/windows and may install either a single OS (Operating System) mode or dual environment with your existing Windows 7/Vista/XP operating system.
System Requirements:
a. Processor:1 GHz (Gigahertz) or more
b. RAM:1 GB for 32 bit PC / 2 Gigabyte for 64 bit
c. Hard drive:16 GB for 32 bit / 20 GB for 64 bit
d. Graphics card:Microsoft DirectX 9 graphics card or higher
e. DVD writer to be used for ant boot up from DVD media
Supplementary necessities (Using touch features):
a. If you want to use touch, you need to have a tablet or a monitor with multi-touch technology.
Step One:
a. After downloading ISO, write a DVD with any DVD burning software like Nero, Roxio or any suitable software.
b. Create a new partition or (free up an existing partition if it's Windows XP) for Windows 8 installation.
To create partition on Windows 7/ Vista: Right Click on Computer and click on Manage
Click on Disk management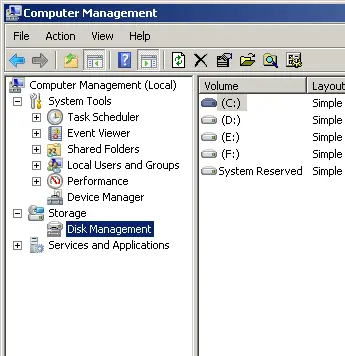 Now right click on the drive that you want to split and click on Shrink Volume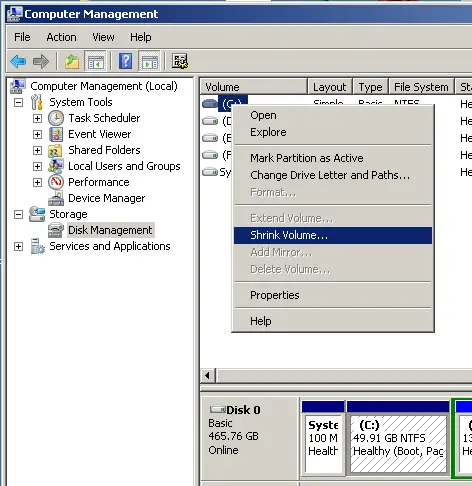 Enter the size of the space that you want to create in the new partition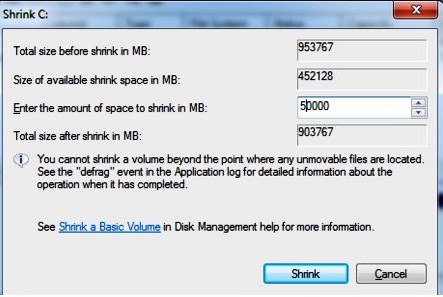 And click on Shrink
Now right click on Unallocated and click on New simple drive
Click Next
Again click on Next
Format the volume by selecting NTFS file system and Default allocation unit size and create a name for the volume level and tick on quick format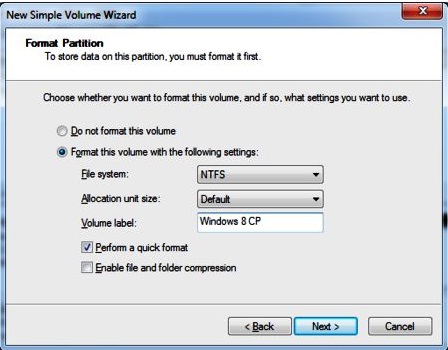 The partition has been created.
a. Insert the newly created DVD and boot up the PC using DVD (You may need to change the boot sequence option from your PC's BIOS settings)
You need to press any key when asked …

Your display will look like the display below when you boot up using DVD
Select your appropriate settings and click Next
Hit Install now
Enter the product key (You should get it at time of downloading the ISO file, if you missed then just use this: NF32V-Q9P3W-7DR7Y-JGWRW-JFCK8)
Tick on user license agreement and click on Next
Click on Custom install (Advanced)
Select the partition you want to install and click Next
After you finish the installation process, the display will look like the display below depending on your existing Windows version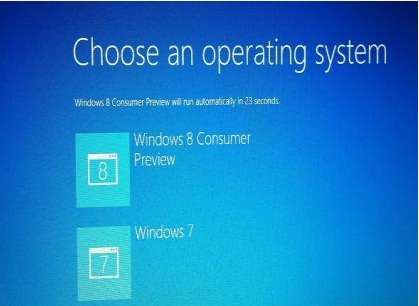 Or like this
Login into your Latest installed Windows 8 Consumer Preview and enjoy!