In the world of middle range smartphones, there are two silent warriors. They sport satisfactory features in that range of smartphones. One of these company is a purely China-based and other company's manufacturing takes place in China. Most of the people find the difference in the "branding". After many talks with "these" companies, I must reveal the names i.e., Xiaomi and Moto. Here we are talking about the two latest smartphones Redmi note 4 and Moto G5plus.
The features of the two sets are nearly the same but the price leap took by the Moto concerned me to write this article. There is a difference of 4000/- rupees. In this article, readers are going to find out the reality – if really Moto worth that much or just a branding.
In the following writing, readers will find out the better option for them. I directly cannot judge a better phone. It totally depends on the user's choice and preferences.
Now without doing a further ado here goes the comparison: –
1) Display: –
a) The note 4 sports a full HD IPS display. Its pixel density is 400 pixels per inch and Moto G5plus have a more impressive display with 425 pixels per inch. But Moto gives a screen of 5.2 inches where on the other hand Redmi give a screen of 5.5 inches. Therefore, the display on note 4 has better vibes of color saturation. If you use them side by side it will be a bit disappointing for Moto g5 plus and here note4 takes the lead.
b) Now coming to the protection, Moto has used the gorilla glass whereas Xiaomi's protection kind and quality is still unknown.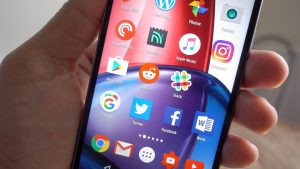 2) Design: –
a) Despite sporting a smaller display i.e., 5.2 inches it's only 0.2 mm narrower than Redmi Note4.
b) Moto g5 is thinner as well as 10gms lighter.
c) There is a plastic running around the g5plus which really looks like a cheap gadget.
d) Note 4' looks are better if compared side by side.
3) Battery: –
a) The battery life on Redmi Note4 is a lot better than moto. Redmi comes with a battery of 4100Mah whereas moto has a battery of around 3000Mah.
b) There is a fast charging technique in Moto g5 which is lacked by Redmi note4.
4) Performance: –
a) They have the same chipset i.e., snapdragon 625.
b) With note4 we get 2, 3,4GB RAM and 16, 32,64GB ROM and with G5plus we get only 3,4GB RAM with 16,32GB ROM.
c) With the G5plus you have to sacrifice the internal storage.
d) Moto G5plus has a dedicated micro SD card.
5) Camera: –
a) Coming to the camera, there is no way that note4 can beat Moto G5plus.
b) It has a better focus, shaper and clear images in dim as well as artificial lights.
c) With the videos, Moto G5plus have an edge as it has an image stabilization technique and focus of this device is remarkably sound.
d) Selfie experience with the Moto G5plus is much better than Redmi note4 only when compared side by side.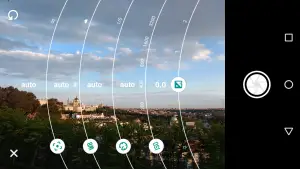 6) Software: –
a) Moto runs on the stalk android and some Moto features on its back.
b) Moto comes with gestures like twist launch the camera, shake to light up the flash. Moto g5plus is very smooth and snappy.
c) On the other hand, the Redmi note 4 it is a MIUI 8.1 device which a really heavy user options, customizable and completely a user-friendly UI.
d) User experience in Redmi is a bit slower and is a bit boring on Moto.
7) Price: –
Redmi is rated at 10000/- rupees but, it is a 2GB RAM variant. Now as for the 3,4GB RAM variant Redmi is approx 4000/- cheaper than Moto.
8) Advantages of Redmi Note4: –
a) Better build.
b) Lager and a better display.
c) Doubled storage.
d) 4000/- cheaper.
e) Massive battery life
9) Advantages of Moto g5plus: –
a) A snappier phone.
b) Lighter and smaller.
c) Stalk android.
d) A better camera.