Nowadays, practically every phone is released with various variations based on internal storage. Smartphones with internal storage sizes of 8, 16, 32, 64, and even up to 128 GB have been introduced. One of the first factors people think about when purchasing a new phone is the internal storage, and while some people can afford 32 or 64 GB of storage, not all of us can afford that storage. The price difference between an 8 GB model and a 32 GB model is relatively significant. Therefore, most people choose the cheaper version with the mistaken belief that it will be more than enough.
1. Avoid Installing Heavy Apps And Games
Many users install any app that catches their eye on the Play Store as soon as they obtain an Android phone. People do not know that their storage capacity might not match their enthusiasm during this wild binge. When installing any program, remember that many of them, including Facebook, Skype, and others, will generate increasing amounts of app data on their own and store it all on your internal storage.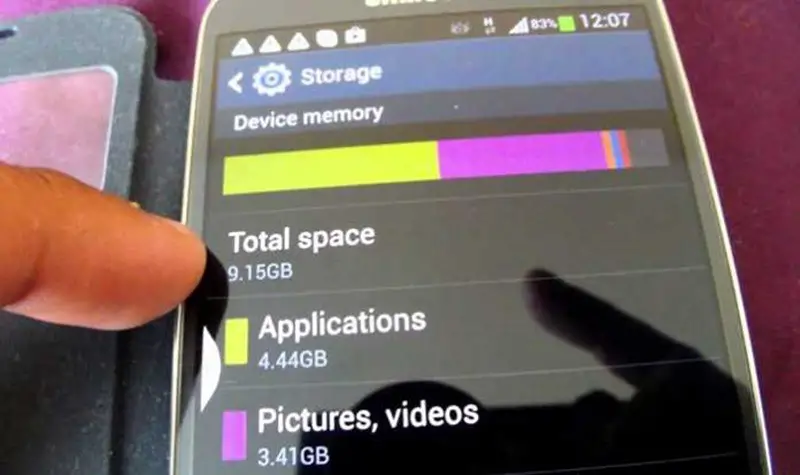 2. Clear The Cache Occasionally
The Android system keeps temporary files, like images, videos, and even text files, for later reference. When the app is started, this saves time and data usage. But over time, the software collects an excessive amount of cache, which makes it slower and consumes storage space. So, clear the cache regularly as part of routine device maintenance.
3. Turn Down Your Camera's Image Capture Resolution
Since the standard agreement is that the higher the image quality, the more megapixels there are, you could challenge our judgment on this. That is not accurate. The size of the image is determined by its megapixels. Other factors, including lens quality, shutter speed, illumination level, etc., all have an impact on quality.
4. Avoid Carrying Your Entire Music Library
What should you do if your storage space is limited and you need to make the most of it? You only copy the songs you listen to and avoid copying your whole music collection from your laptop or PC. Ten thousand pieces of music may fit on your computer, but not 10,000 songs on your phone. It is best only to save songs you listen to; otherwise, you will get the annoying low storage capacity error message.
5. Uninstall Apps You Do Not Need
When looking for ways to increase storage on Android, you should start here. A significant percentage of your storage space can be used by apps.
6. Use A MicroSD Card
Adoptable storage is supported by some phones; however, they are becoming less common. If your device has this capability, you can use it for internal storage. Instead of being a separate external addition where you can store files, it becomes a part of the phone's space. This approach has several drawbacks that should be considered. The MicroSD card will initially only function with that phone.
7. Clean Junk Files And Cache
Cache and junk files eat up storage space like the nasty minions they are. You might be unaware of this, but deleting cache and garbage files can free up a sizable amount of space on your device. Apps under settings allow you to remove the app cache manually, or you may use third-party software like 360 Security or Clean Master to do it for you.
8. Use Cloud Storage Services
If you still store all your media and documents on your phone, you operate correctly in today's world. Services for cloud storage have gained some popularity recently, and for a good reason. Instead of keeping your media and documents on your phone, you can use services like Google Photos or Dropbox.
9. Turn Off The Auto Download Of Media On WhatsApp
Almost all Whatsapp users are a part of at least one group. Regardless of whether you participate in this group, if the auto download is enabled, all the media shared here may end up in your gallery. Simply off the automatic download of media files in Whatsapp's settings to save some storage space and the hassle of later deleting these pictures and videos.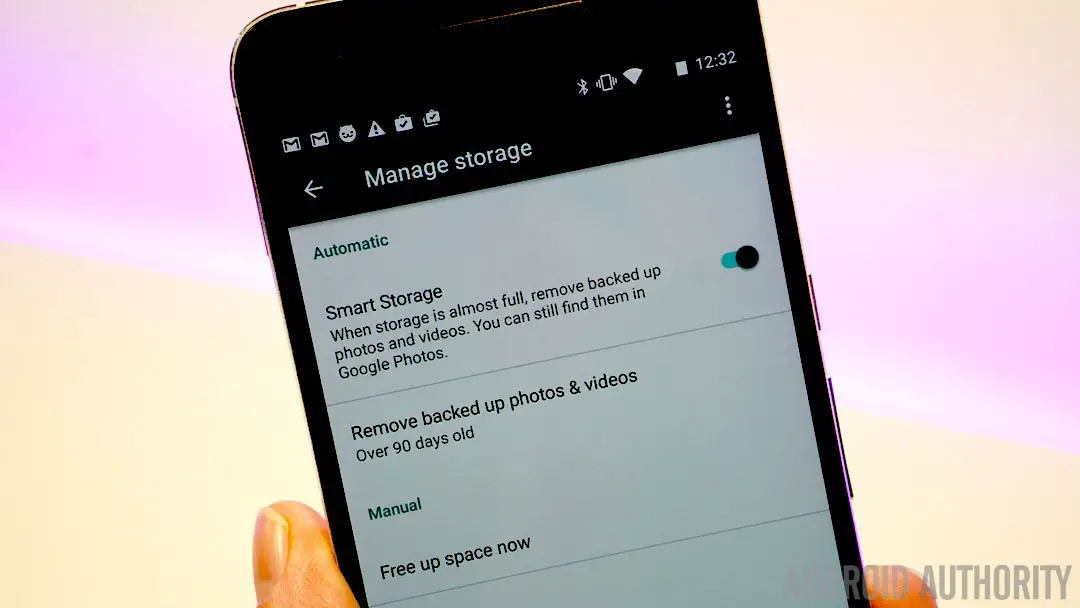 10. Users On Rooted Devices Can Clear Bloatware
Every phone, by default, includes many pre-installed pointless applications, also known as bloatware. These programs take up storage space and are hardly ever used. You can remove this bloatware and breathe new life into your internal storage if your device is rooted.