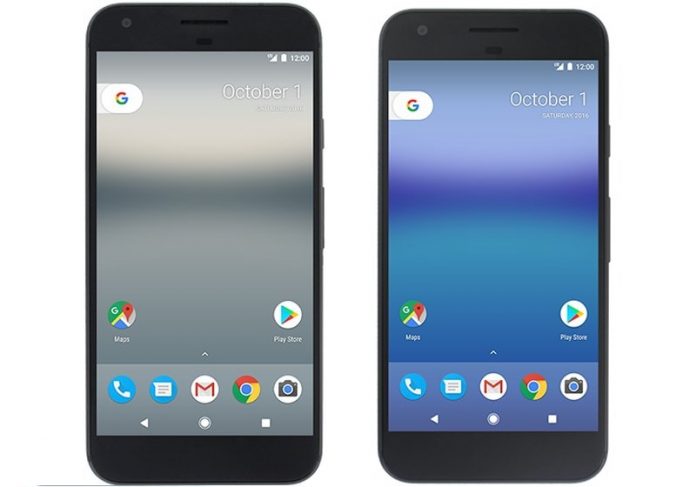 Get smarter with Google's newly launched and highest-rated Smartphone called Google Pixel. With the set up of this phone, Google has entered the market to compete with the top leading brands in the Smartphone world, such as Apple and Samsung. After a huge success in the previous Nexus brand, Google took a turnover to other manufacturers about some of its hardware design.
It is always a question of, "When will Google launch its own Smartphone?" Well, it all started in the year 2005, when Google came up with the idea of making their own mobile operating system called Android, which became very popular till date. The term Pixel is not new to us, as Google already have their in-house designed called Pixel Chromebook tablets and laptops.
In October 2016, Google launched their very own Google phone with AMOLED capacitive touch screen display of 5-inch, 1080×1920 screen resolution, and 534-pixel density. This Google phone comes with 32GB and 128GB storage space with 4GB of RAM. The internal storage of 32 GB is non-expandable. Google Pixel is powered by Qualcomm Snapdragon 821 and Quad-core 2.15GHz processors.
It also has an excellent 12.3-Megapixel rear-view camera and 8-Megapixel for its front view. It comes with a flash, making this phone perfect for clicking pictures even in low light. The single SIM slot accepts a Nano-SIM. Pixel runs with Android Nougat v7.1. It also comes with a non-removable 2770mAh battery. The phone weighs 143g. The pixel phone also includes Wi-Fi, Bluetooth, and OTG, GPS, USB, 4G and 3G connectivity with the proximity sensor, compass magnetometer, ambient light sensor, accelerometer, barometer, and gyroscope.
Pros:
Google Pixel runs with the latest Android Nougat, with some additional software and fast updates. The performance of this phone is very fast and reliable.
The fast working camera excels when taking videos. The pixel captures 4K video at 30 frames per second, 1080p video at 120 fps and 720p at 240 fps.
Cons:
In spite of having excellent quality, the pixel is not water or dust resistant. Also, the Google Assistant was not updated. The back glass is prone to scratches.
Google Pixel is using AMOLED screen technology, making the display more punchy bright and vivid, which gives Pixel a plus point over the iPhone 7. The updated version of Android adds the "night-light" mode feature. The fingerprint scanner will make your phone more secure.
The Pixel launcher is new in Google's stock. To access the applications, you just have to swipe up from the bottom of the display, and by long pressing the home button. You can use the Google Assistant 24/7. When you unlock the phone, the stunning wallpapers has a slow-zoom effect. Google has also introduced smart storage in its Pixel phone; that is you get unlimited storage facility for your photos and videos. All you have to do is enable the smart storage facility to make room for your new photos and videos by removing the old stuff that is backed up in your Google Photos storage.
The Pixel phone comes in seamless glass-aluminium body with three colors; quite black, very silver, or really blue. For the 32GB version, it will cost you Rs. 67,000 and Rs. 76,000 for the 128GB version.