Nowadays, newer laptops normally sport built-in HDR webcams. However, most of the traditional desktop machines don't bear the same amenity. As such, we'll try to find out which webcam is best for your needs.
Well, the answer really depends on where you are going to use it. If you aim to become famous on YouTube or use it to chat with friends, we have found the best ones that are apt for every occasion. Read on below to know the top 10 best webcams of this year.
1. Logitech C922 Pro Stream Webcam:
The Logitech C922 Pro Stream Webcam is the successor of Logitech C920 HD Pro Webcam. In terms of appearance, the two looks almost identical. One of the noticeable differences is the glossy black finish throughout the camera lens. The C922 also includes a pair of omnidirectional stereo microphones with automatic noise reduction. It is capable of shooting 30fps in 1080p or 60fps in 720p, and when applying its low-light correction feature, the video will be adjusted automatically based on the available light or stabilize if it's unstable. The software included in the package will let you remove completely or replace your background. The C922 is available in Windows and Mac PCs and only cost $99.99.
2. Logitech C920 HD Pro Webcam:
The Logitech C920 Full HD Webcam is an outstanding all-rounder. It allows you to connect with your friends in Full HD 1080p on Skype and 720p on Google Hangouts, FaceTime or other video-calling clients. It also has built-in H.264 compression technology, which allows you to record 1080p video clips. Even if you are using an old computer, the video is still sharp and smooth. The C920 also includes 20-step autofocus feature and Carl Zeiss optics for a smoother video motion and sharper pictures. This is compatible with Windows and Mac PCs and can be availed for only $100.
3. Microsoft LifeCam HD-3000:
For under $50, you have a chance to deliver HD videos with Microsoft LifeCam HD-3000. Similar to the premium LifeCam Studio, the HD-3000 can be attached to your monitor through a rubber flex mount, but unlike the Logitech C922, this one doesn't come with a tripod. If you wish to position your webcam somewhere aside from the top of your desktop display, simply fold its flex mount to let it sit on a flat surface. HD-3000 can record 720p video up to 30fps. It boasts the TrueColor technology feature, which optimizes color and brightness of your video according to the lighting conditions.
4. Logitech C615 HD Webcam: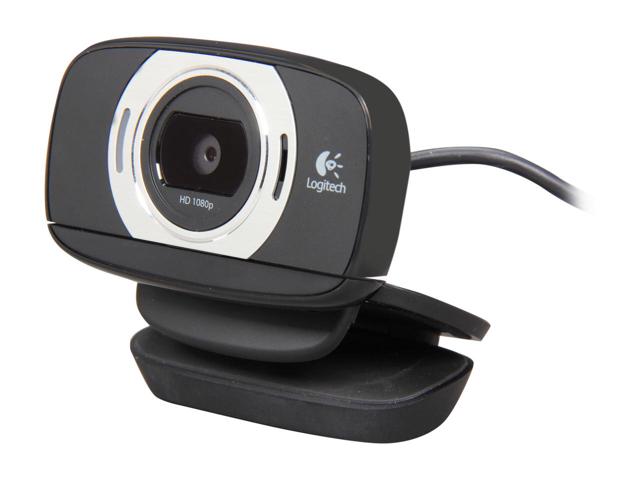 The $37 Logitech C615 HD Webcam offers full HD-quality video, fold-and-go design, built-in mic with noise cancelling, and automatic light correction. It also boasts a glass HD lens, which delivers optical quality and durability. It's full motion rotational camera can spin up to 360-degrees, something that Logitech C920 is lacking. It can tilt vertically, which gives different viewing angles even when it is hooked into your monitor. The C615 can record up to 1080p and 720p for video calls on Google Hangouts, Skype, FaceTime, etc. and can shoot 8-MP still photos.
5. Microsoft LifeCam Studio: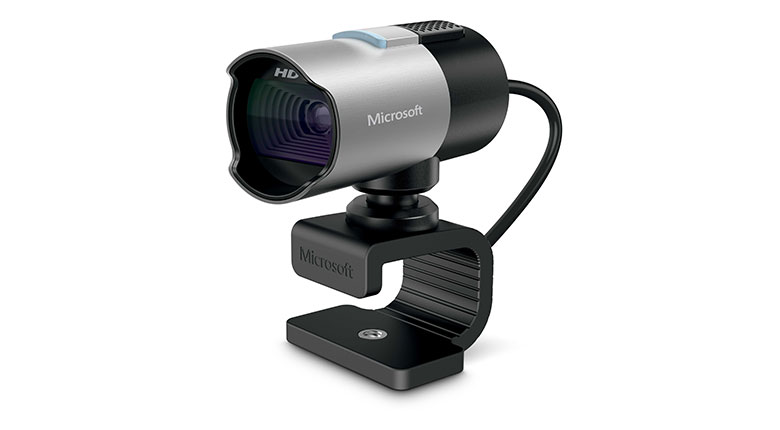 Microsoft LifeCam Studio features a 1080p HD sensor, an excellent video quality, and an improved and durable design. It is probably the best HD webcam in Microsoft's LifeCam series. The LifeCam Studio also features TrueColor Technology for producing bright and colorful video in all light conditions. It also offers autofocus and the High-Fidelity Mic brings colors, vivid sights, and real-life sounds. It only cost $99.95.
6. Minoru 3D Webcam – Novo: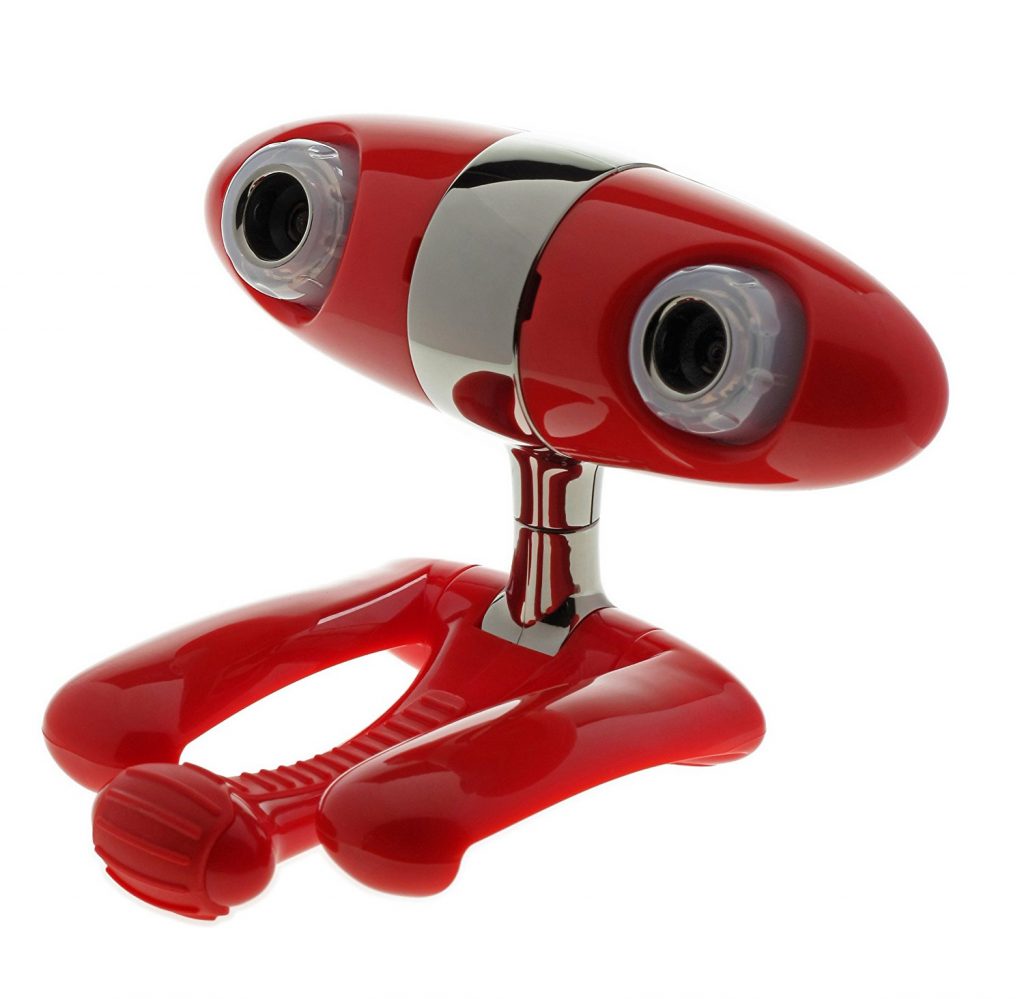 Minoru, the Japanese term for "Reality" is the first 3D Webcam that includes recording app, driver, setup wizard, and user's guide in English. Minoru is used for capturing 3D images and also support Picture in Picture Modes, 2D, and 3D Anaglyph. Minoru has two separate lenses for creating two different images on tinted red and blue colors, so you need to wear 3D glasses to use it. It works well as a conventional camera and can be plugged into your computer through a USB 2.0 port. Minoru is available on Amazon for $52.97 and comes with 5 pairs of 3D glasses.
7. TeckNet C016: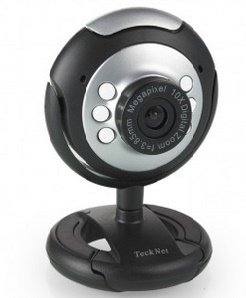 TeckNet C016 is a 720p HD webcam that features excellent resolution at a very affordable price ($15). It boasts a 5-MP sensor and 5-element lens that provides rich and sharper images. Its built-in mic features noise and echo cancelling, making sure that your recorded video and video calls will be captured clearly. Surrounding the lens are the 6 bright and adjustable LEDS for different lighting situations. TeckNet C016 has an adjustable stand so you can either clip it on your monitor or fold it as a standalone for your desktop PC. Its highest resolution.
8. Hue HD Pro Camera:
Hue HD Pro Camera is a budget-friendly classroom camera. It is capable of viewing whole A4 documents or US letter page and project it onto the whiteboard through your projector and computer. Not just that, it can also record sound and video and save your films locally. The Hue HD Pro is plug-and-play and great for using as a webcam for video chats. It can correct lighting situations and the built-in LED lights can be used for illumination if you are in a dark room. Although it only allows viewing of pictures and videos on 720p display, it is still an excellent tool for working and sharing interactive projects. You can avail it on Amazon for $49.95.
9. Samsung VG-STC5000:
VG-STC5000 is Samsung's TV camera that works perfectly with video call apps like Skype, for an easy group video calling. It has 1080p full HD capabilities and provides interaction with your Smart TV in a more intuitive way. VG-STC5000 also boasts a Virtual Mirror feature that allows you to see yourself on a live video feed through an app like Fitness App. This way, you can see your movement while you're exercising and working out. It is available on eBay for $41.99.
10. AUSDOM HD Webcam: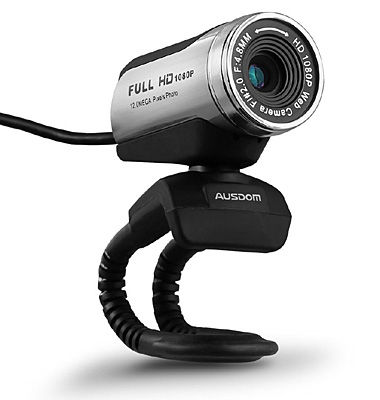 AUSDOM HD Webcam is a 1080p*720p HD USB network camera that has a super large 2.0 aperture.  Its built-in microphone has noise cancelling feature to give you a clear conversation, without any infuriating background noise. It is plug-and-play with USB 3.0 connectivity. It works well for video calling apps like FaceTime, Google Hangouts, Skype, Yahoo Messenger, Windows Live Messenger, etc. You can purchase it on Amazon for $29.30.