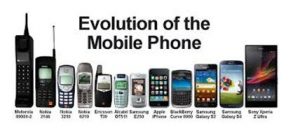 At the beginning of 1992,the first smartphone was launched by IBM named Simon, in Las Vegas trade show Comdex. After that, many companies started to produce the phones which were a revolution in the market. When the touchscreen phone was released, it was a device that revolutionized web browsing; it wascomfortable to use, and the look was so attractive than the entire phone available in the market.
The people usethe computer for net surfing, business work, entertainment, e-mail and social networking for example Facebook. The smartphones are fully loaded with all these featuresand are easy to carry in the pocket anywhere.
In the coming few years, the smartphone will be the only single digital device we own in our hand. The present popularity and demand of smartphone among all aged people have proved it. The smartphones can be good and bad both. If we talk about negative aspect, it can reduce the value of so many digital devices, for example, the TV, digital camera, etc. The positive side is it is good, comfortable to the user and we only have to dependent on a single digital device.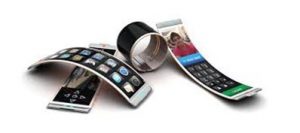 By 2050 your phone will be paper thin and charge wirelessly. Here are some more predictions for what phone will do:
Analyze your surroundings
Record information
Display clean data
Familiarize the world you live in
Smartphones are quite costly and they are also eye-catching. This factor itself gets the attention of the thieves.  Samsung and LG Electronics have looked into a technology called "Kill switch" According to the wall street journal this technology will detect phone theft because the function is implanted on the operating system or firmware and is nearly impossible to delete.
Many more security features that are coming into existence is fingerprint recognition.  Voice recognition and facial recognition technology are still in process. In 2020 it will be almost equal to impossible for anyone else to use your phone. We should use more sensors. Imagine that how delightful it would be if your phone knows how you are feeling at the point of time.
At present SIRI, Google Now, and Cortana have personalised our phones. In 2020 home screens that are under the protection of advanced artificial intelligence is a promising vision; the home screen surfaces the apps and also the apps that are embedded within those apps that we desire to use often.
Samsung's latest phones are the new bendable phones we were waiting for. When Samsung launched those phones in the market it was a dream come true.The smart phones, by 2020,may adapt to the surrounding and also to the needs of users.
Built-in-projector is the next technology that is going to be a success. Lenovo Yoga Tab 3 pro has already been installed by this technology. We believethat it can be added to phones too.
In future phones in the shape of a ringwill be launched. It consists of a built-in projector, front camera, a wireless rechargeable battery, rear camera and a microphone. The smartphones in 2020 will be built with this advanced technology in them.
With this technology a single device can be used as phone and tablet. In future, games will require a high capacity GPU and CPU, which is going to take the sales of the devices to greater heights.
Samsung has introduced the Samsung Flexible phones. Google is also working on Project Ara. Every part of the phone will be replaceable so that any part gets damaged for example a cracked screen could be replaced by a new one easily. Nokia F1 will be introducing the Nokia Flexible band in the coming future.
In the future we could be able to fold our smartphones as per our need. For example, when we cannot manage to work on a 10-inch tablet at a place we are standing as like in a crowded metro then it could be folded into a 5-inch smartphone. The world for the coming generation is going to be amazing.