In this machinery world, we tend to put in a lot of effort for our fit physique but how many of us care about our minds? 'A sound mind in a sound body' reflects a healthy lifestyle. One trains their body to the core and takes least care about their minds. Every now and then, our minds also need some kind of mental exercise for its proper functioning and these kinds of brain training session's increases the mental ability of the brain. Researchers from all around the world strictly believe this and advise everyone to focus on their minds too!
When it comes to stimulating the brain activities, people don't want to spend hours rather depend on something cosy and portable. This kind of intimate personalization and easy-to-use technique is available in our mobile phones as 'Brain training apps'. These apps combine the advanced science methods to stimulate our cognitive intelligence.
Now, don't depend on any external factor when you have these awesome apps in your own mobile. Get ready to install them for some brain gaming!
Lumosity
You hit a nearby gym for your physical training; likewise Lumosity is considered a gym for your brain. It imbibes a trail of online games designed specifically for memory training, problem solving, thinking capability and much more. This most popular app is snapped up into several sessions and developers point out that taking up one session a day will surely improve mental skills to a great extent and they can also track their performance. It is available as free for limited usage and is chargeable per annum.
CogniFit Brain Fitness
This app is designed specially by neuroscientists. You can improve your concentration skills and cognitive capability with entertaining and addictive games. You can also compare your progress with that of your friends'. A recent study proved that spending at least 20 minutes with the app boosted up the brain functionality to an enormous extent.
 Personal Zen
This app induces more of positive thinking to the users with a simple story telling approach. Dr.Dennis and other researchers from Hunter College developed this game module where in participants follow two characters portrayed in animation, one is made to look like calm and cool while the other one looks extremely furious as they both burrow amidst an area of grass. It's proven that even a single session can build brain flexibility for several hours.
Brain Trainer Special
This app consists of simple games like memorizing sequences of letters, phone numbers and solving tricky math questions, in a way trimming your mind in a proper shape. Various levels are provided from easy to very hard.
Brain Fitness Pro
It employs intense brain working mechanism and a series of brain training sessions to leverage concentration, cognitive skills and logical reasoning. Developers agree to the notion that this app is the best for improving long-lasting memory skills.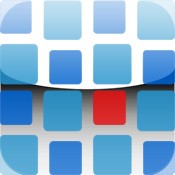 Happify
A happier brain? Well, it's possible with 'Happify'. This app inhabits a combined approach of positive psychology with the aim of enabling the users to create satisfied lives, enlightening them towards good virtues. The main goal of the app is to make them smile all day!
Positive Activity Jackpot
This app employs a form of behavioral therapy which motivates people and makes them overcome negative vibes. It was originally developed for members returning from combat who would be suffering from post-traumatic stress. If someone cannot control their mind on their own, this app beholds a mechanism of 'pull the lever' and the jackpot tool will make it happen for you.
Fit Brains Trainer
Unique in its framework, this app consists of lots of fun games packed in one. There are nearly 360 engaging puzzles and exercises primarily aimed at improving the mental ability of the users. The levels get tough as the users pass one after another.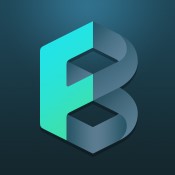 Eidetic
This app is entirely different from the usual brain training apps as it uses a special technique called 'spaced repetition' which is specified only for memory training. The kind of approach used also differs, For instance, using an item that has context like bank account details, a new phrase or a quote and something related to that. Notifications act as a reminder which is an Interesting feature of the app.
Relief Link
It is a successful app which was developed for preventing suicide. Dr.Kaslow, developer of this app, says that it can be used as an atmosphere analyzer. It behaves as a relaxer where it incorporates various relaxation exercises, soulful music and an in-built map locator for finding out nearby counseling centres, mental health centres and so on.