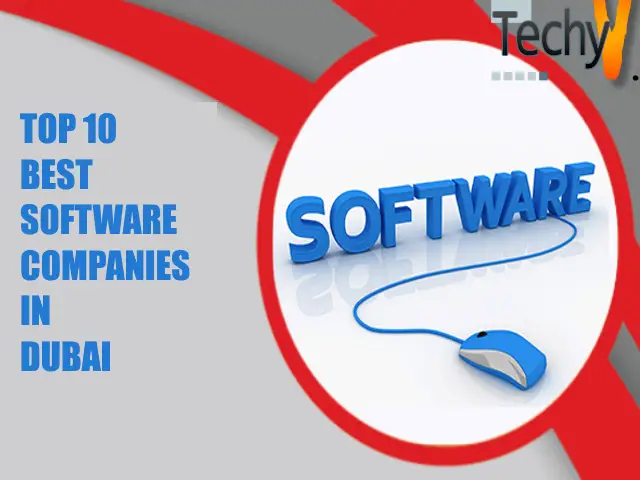 If you are looking for a job in a software company in Dubai, or you want to collaborate with a software company, there are tons of them in Dubai. How would you know which one to choose? You would browse through several websites, look through their job profiles, look for their location, it would take a lot of time. So here is a list of top 10 software companies in Dubai. We have kept in mind the reviews, ratings, case study, employee count, reputation, and experience. Let's get started –
1. Experion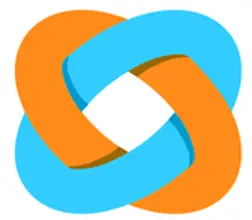 They built their company with 16 employees, catering to 160 customers. They are mainly into software product engineering services. It was found in 2006, and now they are a team of more than 600 members. It is one of the fastest-growing companies. Their key clients include Qatar Airways, Duracell, Bacardi, etc. Their main focus is on custom software development, web development, programming, and scripting. Their core strengths are product strategy, product design, product maintenance services. According to reviews, they excelled in project management skills.
Some of their main services include:
• Data and analytics
• Cloud services
• Web and mobile app development
• Design services
2. Xicom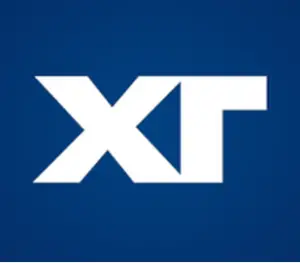 Xicom is a company that assists start-ups, help businesses with scalable software. They specialize in website design, website development, software development, app development. They have a team of 300 software developers. They cater to various industries like automotive, healthcare, banking, finance, real estate, among others. They have been in this industry for more than 15 years, with more than 1500 clients across the globe. They have companies in India and the USA too, apart from Dubai. They are experts in AI, Blockchain, IoT, Big Data, Cloud computing. They deliver the best services to their customers with their expertise, skills, technology. They have completed more than 7500 projects.
The software development they offer are –
• Cross-platform
• Java
• ASP.NET
• PHP
• Magneto
• E-commerce
3. IntellectSoft
It is a boutique digital transformation consultancy. They have a dedicated development team that is into product engineering, IT consultancy, mobile development, UI design. They have top clients globally, and they include Walt Disney, Jaguar, Nestle, Clinique, Audi, etc. Their team is of over 300 people and they venture into healthcare, construction, insurance, hospitality, sports industries. They provide software solutions and use custom software development. They have an experience of more than 12 years. They also have a team of experts for all the QnA and testing.
Their software development lifecycles include these steps –
• Planning
• Designing
• Defining
• Building
• Testing
• Deployment
• Maintenance
4. Sunflower Lab
They are one of the top software development companies in Dubai. They created a native mobile app called Press Sports. It has 4.9 ratings on the iOS store. Their consultancy team is top-notch apart from automating and streamlining processes. They had 100% growth revenue in the last three years. This company was found in 2010, now at 3 locations, with more than 75 members in their team currently. They build mobile applications, product strategy, and road mapping, user-centric design. They build mobile apps and web designs on a project basis.
The services provided by Sunflower lab are –
• Strategic consulting
• Web solutions
• Cloud computing
• Artificial intelligence and machine learning
5. Ciklum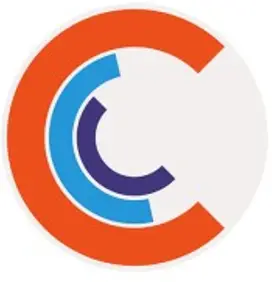 This company was found in 2002. It is a Digital Solutions Company with 24 branches all around the globe. They have over 1207 clients who they have helped build their idea from scratch. They have expertise in digital commerce, robotic process automation, cyber security services, application development, data, and analytics solution. They take over three months to complete a project. Some of their clients are Just Eat, Thomas Cook, Mercedes Pay, Zurich Insurance.
They provide client services like –
• Proof of concept or MVP development
• QA and software testing
• End to end solution development
• Innovative series
6. MojoTech
This company was found in the year 2008. With over 150 projects completed, clients like Pivotal, Send Grid, Systra, Aetna, Amica, trust them. They have an exceptional team of project managers and designers. Under project management, they have steps like concept validation, risk mitigation, prototyping, prioritization, agile transformations, release management, product strategy, user testing, among many others. With product design, they have experts who design UX/UI, design sprints, workflow design, data visualization, and rapid prototyping. They are a team of talented and qualified developers and experts. They have a simple, sensible approach to each project that makes it easy for the clients to collaborate with them.
The services they provide include –
• Data modeling
• Embedded systems
• Mobile development
• API design
• Cloud migration
7. Diceus
They have been in the industry since 2011 with more than 73 projects completed. They are transparent and reliable in their work, also providing low budget and project delivery on time. They keep in check Standard Quality Assurance and Quality Control. Some of their projects include data aggregation hub for treasury, customer 360 system for bank, medical research system. They provide services like cloud, mobile, web development, designing, testing, IT consulting, audit, maintenance. They have flexible working hours and days, along with regular metrics and reports about your project status to keep you updated. Some of their clients are Bridgestone, TeamBase, Webspin360.
The industries they provide their services to are –
• Banking
• Healthcare
• Insurance
• Logistics
8. Diginix AI IT solutions Dubai

It is a development firm found in 2012 in Dubai and an office in Varanasi, India. Some of their successful projects include a police force e-system for Govt. of India, UP police, AIMS (advanced e-learning institute management system for COVID-19. They are mainly into mobile app development, e-commerce development, creative design, web development, digital marketing. 50% of their staff is senior and expert, with over 80 members and 250 clients. Their focus is on the client, keeping in mind the strategy, profitability, market. They follow the mantra 'be thoughtful in everything you do'. Some other clients all over the world include 150 restaurants in the UK, Jawda engineering consultants, Krishna residencies.
9. Zoondia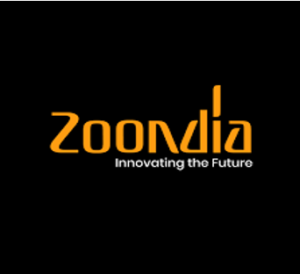 It is a leading provider of technology solutions and custom software development. They are established in 2008, becoming one of the most trusted software development companies. They serve the sectors of banking and finance, manufacture, education and learning, e-commerce, IT consulting, healthcare, transportation, and logistics. They have expertise in robotics process automation, digital marketing, IoT, analytics, and big data, cryptocurrency, and blockchain. They are a team of more than 250 people. The team consists of high-end technology specialists and development experts. The business model strategizes in fixed prices, dedicated offshore team, hiring a resource model.
Their strengths include –
• Strong project management
• Quality standards
• Client satisfaction
• High quality and dedicated resource
• Creative sessions
• 24-hour support
• Multiplatform app development
10. DOIT software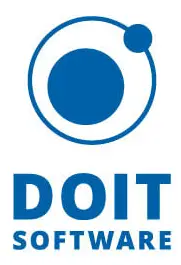 It is a technology satellite for sustainable growth. They offer IT staff augmentation. When you collaborate with them on a project, they will give you're their highly talented, expert staff who have many years of experience working with you on your ambitious projects. They develop custom mobile apps and software solutions from scratch according to the client's demands. They have strong communication skills, proper time management, completing their work within the deadline, maintain a good relationship with clients. They provide support in CTO, HR, recruitment, financial, office, and administrative areas.
They have expertise in –
• Back-ends
• Mobile and web experts
• Data scientists
• UX/UI
• QA