In this fast-growing digital world, graphic designing has an essential place. Graphic Design is an art where experts create visual content to convey specific messages, and the professionals who perform graphic designing are called Graphic Designers. It is everywhere, this means has multiple applications, such as has applications in decoration, on album covers, in filmmaking, in poster designing, etc. Graphic Designing has been done with the help of software. Software turns into an extension of a designer's artistic abilities. To create the best graphic design, you must need the best software. So, if you are searching for the best software for graphic designing then these top 10 graphic designing software will help you in designing your graphics.
1. Adobe Photoshop
Adobe Photoshop is most famous and best software used for graphic design. It is the first choice of many graphic designers. It provides lots of design tools for both mobile applications and the web. Adobe Photoshop offers various in-built layouts and a feature also, by which designers can create their custom layouts.

2. CorelDRAW
It packs with pro-level features and easy to use interface. CorelDRAW offers an online digital library, through this the registered users of CorelDRAW can get access to numerous high-resolution photographs. It also provides innumerable templates, fonts, interactive frames, gradients, etc. It is also capable of opening different file types, such as HTML, PDF, PowerPoint, SVG, etc.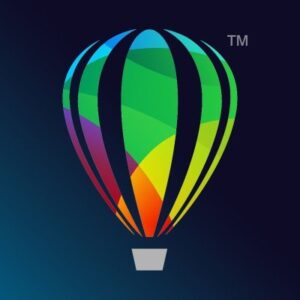 3. Adobe InDesign
With Adobe InDesign, designers can create beautiful and impressive graphic designs. InDesign is easily accessible and available on Windows and Mac. It has been used to create posters, magazines, newspapers, e-books, presentations, etc. It also supports HTML exporting. You can take its monthly subscription to enjoy its numerous features thoroughly.

4. Adobe Illustrator
Adobe Illustrator is vector-based graphic editing and designing software. Vector-based refers to the use of mathematical and geometric commands for graphic design. It has been used to create posters, patterns, logos, etc. You can give it a try by downloading its 7-days free trial. Adobe Illustrator also offers the 100 GB of cloud storage. Adobe Illustrator is compatible with Windows, macOS, and iPad.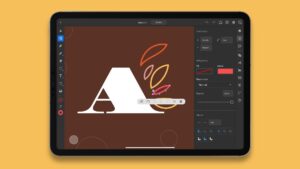 5. Corel PaintShop Pro
Corel PaintShop Pro is quietly similar to Photoshop. It is raster and vector graphic editor software. Its performance is much faster and the interface is better in this Pro version. PaintShop Pro offers a feature of Manage mode to organize their photo collection. Its subscription is available at a low cost in comparison with others.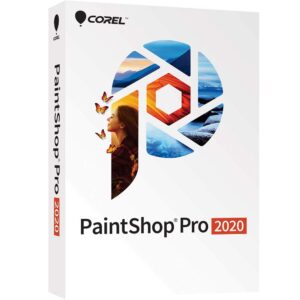 6. Pixlr
Pixlr is easy to understand and provides many professional features to its users such as; it has AI-powered background removal tool which can remove background from your photos in just a click, it also provides you with various effects and filters which can enhance your photos and transform them into artistic visuals and many more features. You can easily access Pixlr through your browser, even on your phone.

7. Inkscape
It is open-source vector graphics software that runs on Linux, Windows, and macOS. Inkscape is suitable for beginners due to its simple user interface. Its toolbar contains numerous shape tools, brazier pen (help you to create custom shapes), freehand tool, text tool (help you in writing and manipulating vector text), zoom tool, etc.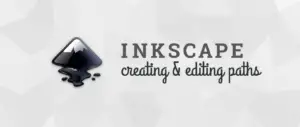 8. GIMP
GIMP stands for GNU Image Manipulation Program, which is one of the efficient graphic designing programs. GIMP runs on Linux, Windows, Mac OS X, and Unix-based operating systems. It contains many design tools to make your work easier. GIMP supports all the popular file formats such as jpeg, gif, png, pdf, etc.

9. Affinity Designer
It is one of the best software for creating logos, UI designs, print projects, icons, etc. It can be used as an alternative to Adobe Illustrator, as it has many similar features to Illustrator. But it also has some of its own best features like; you can do infinite number of redoes and also has 1 million percent + zoom and many more.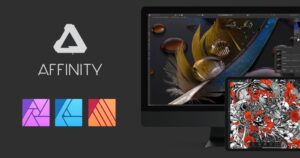 10. Gravit Designer
It is an HTML-based graphic design application available for Windows, Linux, and Mac. Gravit Designer provides you with all the necessary tools to create screen design, presentations, advanced animations, prototyping, and more. It comes with a modern user interface and supports multiple file formats. These all features make it one of the best graphic design software.