There are a few tech gadgets that every professional must-have. Considering it, a painter or an artist has so many perks even in terms of technology. So let us look at ten exciting tools and gadgets that every painter must-have.
1. EXTENSION POLE:

Extension Pole is a must-have device for every painter for coating better and painting faster. When using an Extension Pole, you don't require any other hand-rolling materials. Using the pole will help you reach high ceilings and peaks of houses with ease. The length of the pole gives you a broader painting range.
2. SCOTCH BLUE TAPE WITH EDGE-LOCK:

Scotch Blue Tape delivers a sharp painting line, and the tape also comes cleanly while removing after 14 days on application. The pain will not have any damage during the painting and tape removal process. Scotch Blue Tape has a medium level of adhesiveness that suits several walls, metals, wood, and glasses.
3. SPRAY TIP EXTENSION:

Spray Tip is an extensions tool more like a gun that gives an extra 10"-30" reach with your sprayer. The user gains maximum benefits from the Spray Tip Extension, especially when in use for painting high rise buildings. The tool is an ideal choice for working with decks, stairs, walls, and grill railings. Every painter must-have this device for a simple painting experience.
4. TEXTURE TERMINATOR:

Texture Terminator helps in removing a popcorn ceiling quickly in an error-free pattern. The Texture Terminator has a steel blade that scrapes popcorn ceilings off. A plastic bucket, along with the tool, helps in collecting all the debris. The extending pole adjusts 36-72 inches. The handles are adjustable according to the ceiling's height. The tool scrapes 240 sq. Feet room in 40 minutes.
5. CONTOUR STAIN APPLICATOR:

The Contour Stain Applicator is a 5-inches foam pad that helps in painting rails or spindles quickly. As Contour Applicator is flexible, it even allows us to bend the handle and pad up to 90-degrees to paint two sides of the woods simultaneously. You can clean the pad easily by removing the loop and hook.
6. HANDHELD PAINT PAIL: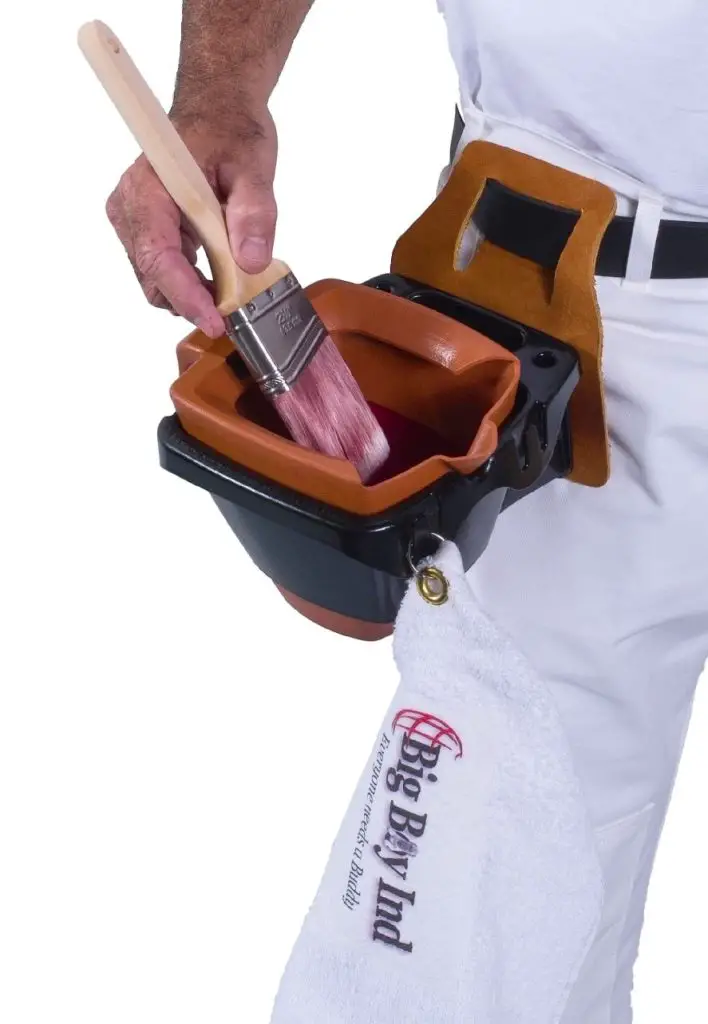 The Handheld Paint Pail helps in holding a paint container in one hand and using a brush, to paint walls on the other side. The built-in wide roll-off and soft-feel rubber give comfortable handling. The ledge at the pail's top catches the extra paint. The powerful magnet inside its back holds the brush firmly.
7. REUSABLE PLASTIC PAINT TRAY: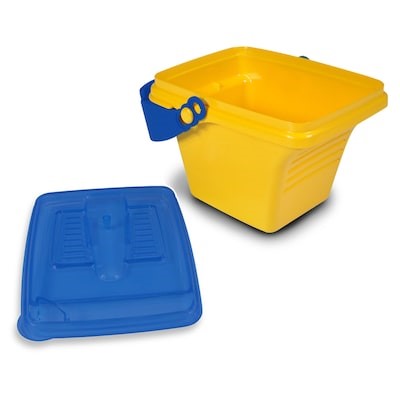 The Reusable Paint Tray is a small portable container that holds brush and rollers. The small bucket or tray is comfortable enough to hold paint, trim it or brush even inside the corners. You may store your remaining paint in the given tray and cover it up with its lid. The reusable tray is rugged and long-lasting.
8. DRYWALL TAPE KNIFE:

Drywall Tape Knife is a wide blade for spreading paints on the joint compound. The Tape helps to broaden mud all over a nail. Taping and joining means covering and reinforcing the seams between sheets of plasterboard on walls. This tool helps in finalizing your painting procedures. The Tape Knife is also notably easy for use by anyone.
9. NO-SLIP DROP CLOTH:

The thin water-proof No-Slip Drop Cloth protects your floor from paint slip. You can fold the No-Slip Drop Cloth easily, and it also takes only lesser space. No-Slip Drop Cloth also has three layers, namely durable, plastic, and canvas. This cloth is re-usable.
10. WERNER WORK PLATFORM:

The easy to move Werner Work Platform is nearly 40 inches long and helps painters to move freely and work effortlessly. The platform is the best solution to avoid difficulties in climbing and getting down while painting. Even though the platform is only 20 inches height, still Werner's Work will hold a person strongly, and the user can paint up to 8 feet ceiling. The platform is also additionally easy-to-move.