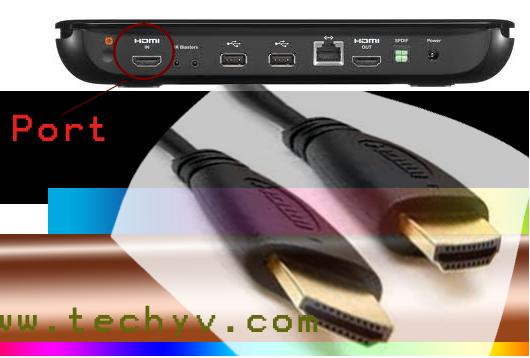 All You Need to Know About HDMI
High-Definition Multimedia Interface or HDMI is a standard interface which is installed in the latest audio visual equipment's like game consoles, laptops, personal computers, and even in DVD players. HDMI port is preferred by most consumers because of its ability to carry high quality video and audio presentations without the hassle of connecting several cables to your devices. Unlike analog ports which will require you to set-up eight individual cables just to watch a 24-bit of 192 kHz uncompressed audio with 7.1 surround sound for eight channels, a single HDMI port can do all of this for you.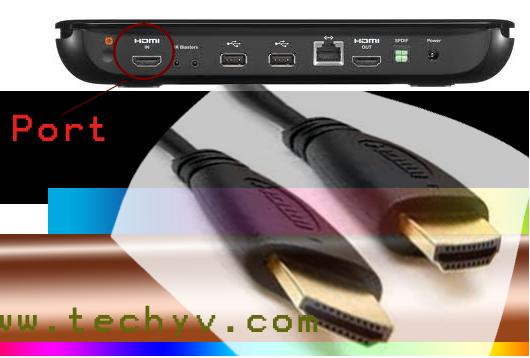 History of HDMI Port
Panasonic, Philips, Toshiba, Thomson, Silicone Image and Sony are created and fashioned by these leading electronic manufacturers after several motion picture produces like Warner Bros., Fox, and Disney clamored for High-Bandwidth Digital Content Protection (HDCP) in the early 21st century. It began with the development of HDMI 1.0 on 2002 wherein these manufacturers managed to create an AV connector that is backward-compatible with DVI. This was an early achievement for the group because it required the use of a smaller connector while adding audio support, YCbCr enhanced support and control functions of consumer electronics.
In the year 2003, Silicon Image paved way for the debut of the first Authorized Testing Center (ATC) that highlights the advantages of HDMI products. Soon countries like Japan, Europe, China, and India witnessed the same technological breakthroughs and HDMI presentations.
In the year 2004 alone, there was an estimated 5 million HDMI devices which were sold globally and the numbers have reached a stunning 394 million in the year 2009. The aim of these manufacturers was to install at least one HDMI port to all digital television before the end of 2010.
Different Versions of HDMI and their Key Features:
HDMI 1.0
This was released in the year 2002 and it has the capability to support eight channels. Its key features include a 4.95 GBPS bandwidth coupled with the ability to produce 165 megapixels per second.
HDMI 1.1
This is specifically designed for DVD audio systems and shares similar features of HDMI 1.0.
HDMI 1.2
This is specifically designed for SACD audio and also has the same features as the HDMI 1.0.
HDMI 1.3
This was released in the year 2006 with an increased GBPS bandwidth of 10.2. Some of its key features include 340 MHz, 2560×1440 resolutions with 48-bit deep color and 340 megapixels per second. It supports output from DTS-HD Master Audio streams and Dolby True HD through AV receivers and incorporates audio-video synchronize in its system.
HDMI 1.4
This was released last year with an improved resolution of 4096×2160 and an Ethernet sharing cable card and audio return Channel. Ethernet Channel is HDMI's unique ability to include internet and home network connectivity using a single cable connection which was not present in previous HDMI models while the added audio return channel of HDMI 1.4 allows HDMI connection between home theater receivers and television. It supports different stereoscopic 3D formats like 2D + depth, WOWvx, field interlaced, line alternative full and frame packing.
HDMI Port Applications
HD DVD Players and Blue-Ray Disk
This was publicly introduced in the year 2006 with the promise that it offers high fidelity audio features thanks to the revision of HDMI 1.2 leading to the invention of HDMI 1.3 that allows Dolby TrueHD, Dolby Digital Plus and DTS-HD Master Audio bit streams under a compressed form.  This was impossible with HDMI 1.0 and HDMI 1.1 because Blue-ray specifications do not support video encodings associated with both xvYCC and Deep Color.
Automotive Connection
The advanced features of HDMI 1.4 also allows consumers to increase their car's digital video and audio devices because of its capacity to handle high demand in noise and heat which alters the quality of video and audio reproduction of your automotive connection.
Digital Still Cameras
HDMI is also preferred by Digital Still Camera users because it produces better color reproduction when tasked to display digital still photos primarily due to its increased megapixel. The micro HDMI connector is an additional bonus to the users because it supports resolutions to a maximum level of 1080p for portable devices with just the aid of a smaller connector that is quite similar to the size of a mini-USB.
Television
One fascinating abilities of HDMI 1.4 and probably the most practical application of this port is its efficiency in connecting TV and home theater receivers using a single connection compared to the previous procedure of connecting these separate devices by using several cable wires.  As the video signals pass from the receiver to your television, the audio is simultaneously passed on from the television's tuner right to the receiver.
Personal Computers and Laptops
As much as the DVI interface shares similar features with HDMI ports, the size of the connectors used amongst different devices becomes the main advantage of HDMI over DVI. DVI interface sizes roughly measures around 1.5 inches in width compared to HDMI's measurement that is close to one third the size of the DVI interface. Aside from the extreme size difference, the functionality of HDMI over DVI interface is also very evident. HDMI carries both digital audio and video feeds using a single connector which is very effective in computer devices since these only allows a maximum of three mini- jack to be inserted in its system. What HDMI does is to simplify the connectivity of these devices which DVI interface finds difficult to do.
HDMI port has indeed revolutionized the entertainment system. It made audio and video presentations so easy even a child can attach it without anything to worry about. There are more promises coming from HDMI manufacturers which will interest the public. So if your devices do not have HDMI ports yet, it would be best to switch to the more convenient and simple equipment which will allow you to enjoy the above benefits of HDMI. It would be best if the devices which you will purchase in the future have at least two minimum HDMI ports so you will find it easier to connect your major electronic devices to it without the hassle of switching them in place of the other.