Apple Inc.
It is headquartered in Cupertino, California; Apple Inc. has been the leading computer hardware industry since its foundation laid in 1976 by Steve Jobs, Gerald Wayne and Steve Wozniak. It's hardware product consists of iPod portable media players, Mac personal computer, iPad tablet computers, iPhone smartphones and Apple smart watches. It is most popular renowned brand in the world.
It has assets of $261.9 billion and sales of $199.4 billion. It is a most valuable company in the world. The company sells its product through online and retail stores, wholesalers, retailers, direct sales and third-party network carriers.
Samsung Electronics Co. Ltd.
It is a South Korean electronics company that mainly focuses on producing mobile and electronic devices. Since the introduction of its first leading Android phone named the Galaxy S, and the Galaxy Tab, Samsung has made it to the list of one of the most successful and profitable tech companies in the world.
It produces more smartphone than another company produces. It is one of the leading producers of home theater equipment and HDRTV's. The company has a market capitalization of $187.8 billion, assets of $209.6 billion and sales of $195.9 billion as of Dec 2015.
IBM:
IBM was founded on 1911 and is a New York-based International Business Machine Corp. that started producing punch card tabulating machines. The company launched its first computer in 1981 called IBM PC, which soon served as the industry standard.
In 1980 it faced a financial problem because of its incompetence in catching up with changing PC industry. It focuses on business solution and networking has helped them in remaining a major player in the hardware industry.
Foxconn Technology Group;
It is Taiwanese electronics contract manufacturing company which is headquartered in Tucheng, New Taipei, Taiwan. It has an employee force over 1 million and is one of the world largest electronics contract manufacturers and also the largest producer of Apple products. The company has continuously benefited from the success of increasing sales of iPhones and planning for diversification.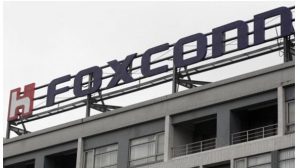 HP Inc.
The Hewlett-Packard company is  also known as HP Inc., is one out of the two companies that resulted due to the  split of HP in 2015.it is headquartered in Alto, California and produces printers and personal computer. Due to decline in its Pc market, the company decided to streamline its operation by creating two smaller companies.
The other company name is Hewlett-Packard Enterprise which focuses on servers and other hardware sales to the businesses. With this split, the company aims to allocate more resources towards research and development, to bring more innovative products.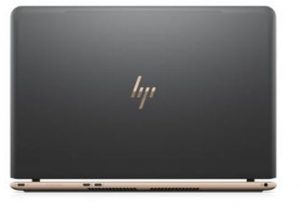 Lenovo:
The Lenovo Group Ltd. Is computer Technology Company headquartered in Beijing, China and Morrisville, North California? It designs, manufactures, develops and sells tablet computer, personal computer, smartphones, servers, workstation, electronic storage devices, smart television and IT management software. ThinkPad notebook computers and ThinkCentre desktops are its popular products.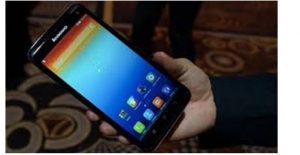 Fujitsu:
It is the second oldest technology after IBM established in 1935, headquartered in Tokyo, Japan. It designs and manufactures various products like mobile phones, personal computers, servers, storage system, tablet PC's, notebook PC's, printers, scanner switching technologies, broadband transmission, optical networking solutions, car audio, mobile communication equipment and navigating system.
Quanta Computers:
It is the Taiwan-based manufacturer of electronic hardware and notebook computers. It is an original design manufacturer, which manufactures and design as specified before getting rebranded by another company. It builds electronics for companies –Apple, HP, Dell and Lenovo.it produces a smartphone, servers, and laptop computers.
Asustek:
It is based in Taipei, Taiwan, Asustek Computers Ltd. It manufactures and sells communication products, computers, and consumer electronics. The products are sold in U.S under Asus brand and consist of desktops computers, mobile computers, servers, monitors, motherboard and other computer components, etc. it operates nearly around 50 service cities, 30 countries and has 400 service partners worldwide.
Compal:
Compal is one of the leading original design manufacturers of notebook PC's, monitor, computer for companies such as Dell, Lenovo, Acer, Toshiba, HP, and Fujitsu. It is based in Taipei, Taiwan. It has offices in the U.K, South Korea and China and the U.S and has the main production in Kunshan, China.