Still stuck with the same old Windows 7 series or even older Windows XP and Vista? Do you want to access your PC in a jiffy rush and instead end up finding yourself getting crazy at your system fussing to stop those 'System Not Responding' pop-ups and hanging for minutes of disappointment?
Don't you want to stay unbothered by the sudden malware attack on your city?
Are you planning to upgrade your system to Windows 8, 8.1 or the latest Windows 10?
Well, why don't you wait for a second and think? Why Windows and why not Linux?
Let's look at some reasons why to choose Linux:
Cost
So, the Windows 10 has been around in the market for a while and many customers have brought computers with Windows 10 pre-installed in it whereas others have purchased it for their system. A standard Windows 10 Home Operating System will cost $119 (about  `9299) and a Windows 10 Pro version comes for a whopping $ 199 (about `14,799). This might be not affordable for a single user that comes from a middle-class background.
Whereas Linux is free. You do not need to shell out your hard earned money and still enjoy all features you will desire in an operating system that is totally in sync with your hardware and software. What can be better than this if a financial constraint is an obstacle!!
Comparison between the official prices of Windows 10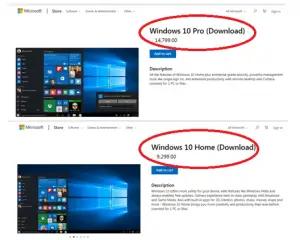 User Interface:
It might be possible that you have been using the legendary Windows Operating System for quite some decades and are looking for some vicissitude in the way you have been working. Also, the sudden alterations in the UI of Windows 10 can make you feel uncomfortable, but you don't want to return to Windows 7 and 8 series again. In such dilemmas, Linux can turn up to be a great alternative to experiment.
Ubuntu, an open source operating system distributed by Linux, offers a contemporary and elegant feel and can breathe a new life to your hardware assembly.
Linux's Ubuntu vs. Microsoft's Windows
Security:
Windows has always been a big-time target of malware, viruses, Trojan horses and other cyber attacks in the recent times. To be honest, no Operating System can claim to be 100% secured from these cyber perpetrators. With Windows, all you can do is install firewalls and antivirus applications to protect your data from getting compromised and system getting corrupted.
Whereas on Linux, due to low usage ratio and emphasis on security, it has a much lower chance of being infected. The reason is Linux based OS has an inbuilt feature of not opening ports that may, in any case, introduce security issues. Linux's Ubuntu is used on nearly all stock exchanges and big giant IT companies like Google, so you can be pretty sure from the security point of view.
Customization:
You should be already aware that on Windows, customization of your system is restricted only to changing wallpapers, themes, screensavers, overall the options present under Personalization of the Control Panel. But Linux allows personalization at the core level. You can change everything about how your PC looks like and adjust with every aspect of how you want it to look like. The extent of theme customization available is diversified in Linux. The fonts rendering is spiced up Infinality patches.
                                 A Fully Customized Linux based Desktop
 Reliability:
Ctrl + Alt + Del: If the current program window hangs, you know what these keystrokes mean:-  Task Manager.
Nobody likes getting stuck especially when you're in a hurry, and the worst thing that can happen is your program is open even after a good number of attempts to close it go in vain.
Rest assured with Linux because each application is self-contained in it and can be effortlessly terminated with XKill command on the terminal window, does it sound lucrative now?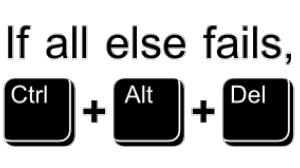 What if you want to experiment with Linux?
Just take the example:  if you want to buy a car, you would ask for a test drive before actually purchasing it, right?
Similarly, you want to try Linux on your system. Guess what you don't even need to format your computer, you can run Linux without even installing it. Just for the purpose of testing, you can run it from a USB drive or a DVD just like a portable OS.
Note: Portable OS are for testing purposes only, the security of your system cannot be guaranteed.