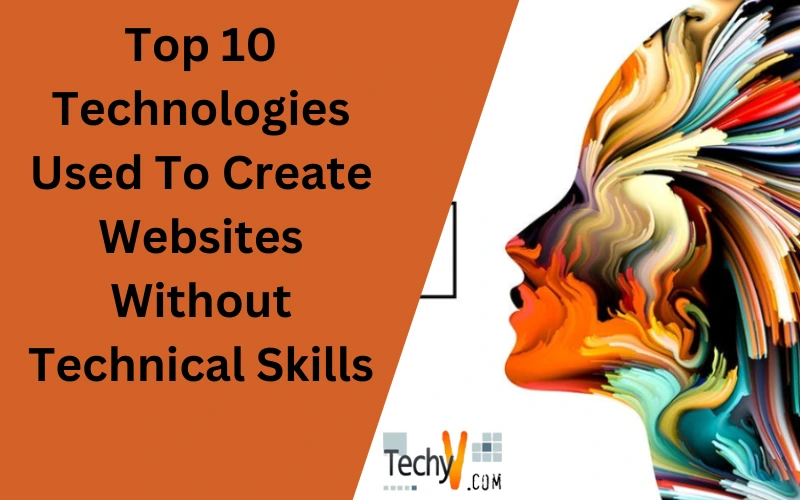 Today's world is upgrading new technologies to reduce human effort to create new technologies. The most important part of the internet is the websites for the companies. These websites are used to give us new updates and platforms to interact with the company without any intermediate. To build these interactive designs, multiple companies built AI technologies that will help to create websites for the user to automate design assistants that will help you in deciding the layout and plan for the website. The low code or no code platform helps you define functionality for the website, and how a website will handle the customer requests. automated testing identifies the glitches and bugs, resolves these problems, and ensures that the website is providing you with a great user experience.
1. Wix ADI
Wix ADI (Artificial Design Intelligence)  is a website development platform that will provide you with an environment for website development, it also provides you hosting for the website so that you can host the website. Using all Wix components it will give you better support for technical issues. It is the future of responsive website design, merging its AI with the design of the website.
2. 10Web
10Web is an AI platform with free hosting for personal projects. It allows you to create a website from scratch with just drag or drop functionality. 10Web gives you questions to answer about the purpose and design of the websites, and then Ai generates personalized website design for your websites. It is powered by a machine learning algorithm to understand the client's preferences.
3. GoDaddy AI
GoDaddy is a domain service provider for websites. It allows you to host your websites with advanced security features and customer support. GoDaddy launched their own AI for the Website design. GoDaddy AI assists and recommends the components that will increase the website's performance and interaction.
4. Hostinger
Hostinger is a domain hosting platform, now they integrated AI for website design and hosting. AI provides awesome support in building responsive user-friendly websites with the backend of the website. When everything is monitored by the AI, it will give us real-time status for the websites. Hostinger is one of the most affordable website designs and hosting.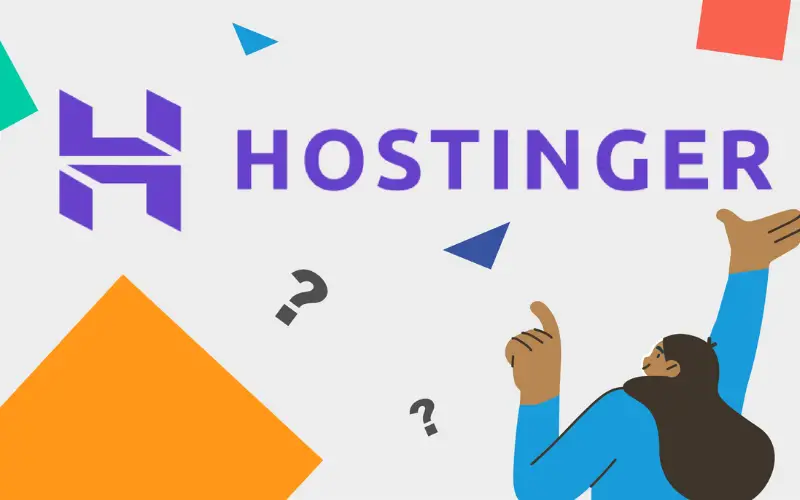 5. Jimdo
Jimdo is an AI platform for designing websites with the drag and drop functionality. It analyzes your preferences and provides you with a website design for your business type. Jimdo is efficient for linking with major platforms to boost functionality and provide a responsive design for various display sizes. It is more reliable to build a website for an online store.
6. Unbounce
Unbounce is an AI platform best for designing landing web pages. landing pages are the main and first pages of the website where you visit. Unbounce is a robust website builder used to analyze the visitor's behavior and track conversion metrics alongside real-time improvement in the website with no coding knowledge.
7. Framer
Framer AI is a website design tool that will help you design the web pages for your website. Framer AI offers a wide variety of tools for website design along with predictive design features to suggest and improve enhancement for designs. It has a market for plugins to extend the functionality of the website. Framer stores the version history so that you can revert to the previous design depending on your needs.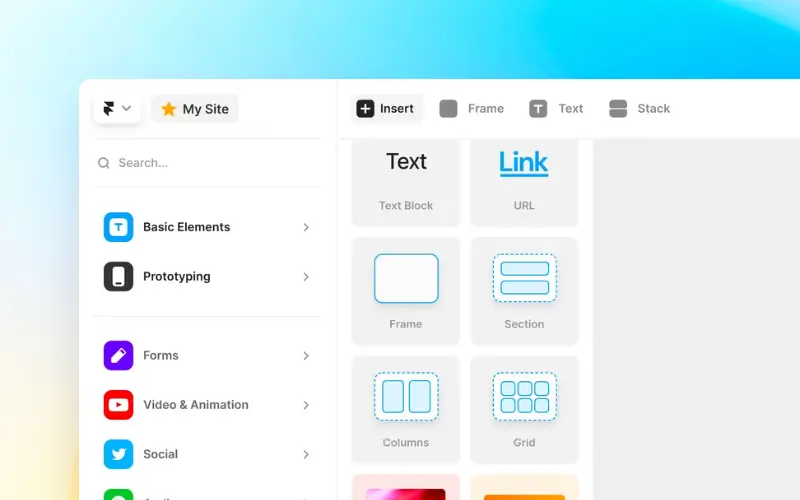 8. Zyro
Zyro is a beginner-friendly website builder for newbies. It provides a vast library of templates and themes to begin with. Zyro uses drag-and-drop functionality so that you can build websites without any coding knowledge. Zyro AI tools provide security and optimization to the website. Zyro is a good option for Professional website design like small businesses, individuals, or e-commerce stores.
9. Bookmark's AiDA
Bookmark is another website-building tool that doesn't require any coding or technical skills. It provides AI tools to design built website with just a few clicks. It provides you recommendations about a website with its machinal learning model. It creates an SEO-optimised website with a responsive interface and copyright-free images and videos to use in design.
10. Durable
Durable AI claims that it can build a website with the fastest speed from scratch. It creates a website depending on your preferences and business location. It will provide pre-configured themes or templates, if you are not satisfied with the themes you can change them however you like. It also provides you with hosting to publish your website.