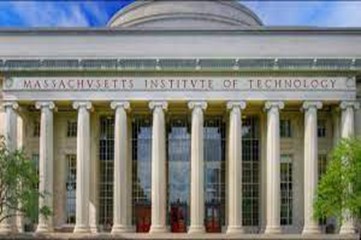 Want to pursue a technical career but not sure which university to apply to? We have it covered for you. The post-pandemic world fueled by innovation has opened a plethora of opportunities for anyone who wants to pursue a technical career. You need to be aware of the universities that you should approach to pursue a technical career. Studying at top-ranked universities is a good starting point to begin your technical career. So, which universities you should apply for? In this article, we will give you a glimpse at the top technical universities for technical studies that you should consider:
1. Massachusetts Institute Of Technology (MIT), US
This university needs no introduction and appears frequently at the top of the university rankings. The motto of MIT is "Mind and Hand" which beautifully captures the institution's mission to impart knowledge in science, technology, and other areas to make the world a better place. MIT has been ranked #1 in QS World University Rankings and also in the graduate employability ranking. MIT researchers are often seen at the forefront of scientific developments and breakthroughs.
2. Stanford University, US
Stanford is known for its excellent academics and research covering a wide range whether it is the aging immune system or tackling climate change. This leaves one in no doubt that the university is highly competitive with an acceptance rate of 4.3%. Engineering at Stanford means you are at the forefront of breath-taking research, education, and innovation which you apply to solve the challenges of the 21st century.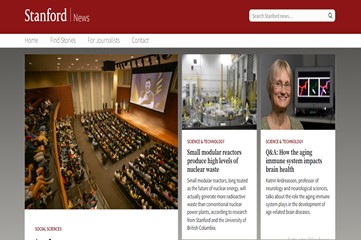 3. University Of Cambridge, UK
Do you know what John Milton, Salman Rushdie, and Stephen Hawking have in common? They are all notable alumni of the University of Cambridge. The University of Cambridge is one of the oldest and most well-known universities located in the United Kingdom. It has an acceptance rate of 21% and offers a variety of technical courses including construction engineering, genomic engineering, user experience design, social innovation, and many others.
4. University Of Oxford, UK
Oxford? Who has not heard about it? The University Of Oxford is the most renowned and reputed university in the world for its academic excellence. The university ranks #2 in QS World University Rankings and #7 in the graduate employability ranking. The university offers a variety of courses in engineering and technology such as computer science, computer science and philosophy, and engineering science.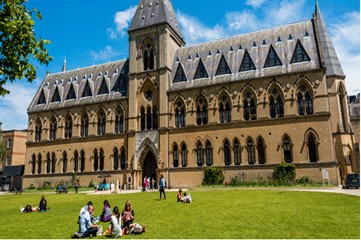 5. University Of California, US
California is referred to as the "Silicon Valley". Why? One reason is the high-quality institutes and universities residing here. The University Of California is a world-leading university that was founded in 1869 with only 10 faculty members and 40 students. Now, the university hosts more than 280,000 students and 227,000 faculty and staff with a 2 million alumni network around the world. 56% of California undergraduates do not pay fees as the university has one of the strongest financial aid programs in the US.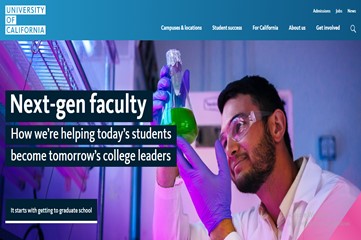 6. ETH Zurich-Swiss Federal Institute Of Technology, Switzerland
What things come to your mind when I say Switzerland (other than chocolates)? One might be ETH Zurich which is a highly renowned public university in Zurich, Switzerland. The history of this university dates back to 1854 by the Swiss Federal Government. The university offers prestigious courses in civil, environmental, and geomatic engineering, information technology and electrical engineering, mechanical and process engineering, and others.
7. Imperial College, London
Imperial College ranks among the top 10 global universities with worldwide recognition in science, engineering, business, and medicine. The Imperial College, London's Faculty of Engineering is known for delivering high-quality teaching and research across all the engineering disciplines. The Faculty of Engineering contains a variety of engineering departments such as computing, design thinking, earth science and engineering, mechanical, aeronautics, and computing.
8. Nanyang Technological University, Singapore
The Nanyang Technological University is among the oldest universities in Singapore and one of the top-ranked universities in the world. Nanyang Technological University leverages innovative pedagogic learning methods for a holistic learning experience. The university has been ranked #1 in QS top 50 under 50 and #2 in Times higher education young university ranking. The technical courses offered at Nanyang Technological University include but are not limited to power engineering, chemical sciences and instrumentation, computer control and automation, and mechanical engineering.

9. National University Of Singapore, Singapore
Singapore is one of the leading destinations for studies in Asia. One of the leading flagship universities in Singapore is the National University Of Singapore. So what makes the university a global university centered in Asia? It is the hub of education innovation and has undertaken a range of initiatives to prepare the students for a better future.
10. Tsinghua University, China
Another Asian university to look out for. Tsinghua University is nationally acclaimed in China funded by the Ministry of Education and a member of the C9 League. The university offers technical courses such as international construction and project management, environmental science, engineering, and management. The university has been ranked #16 in World University Rankings 2022, #1 in Asia University Rankings 2021, and #10 in World Reputation Rankings 2021.