A presentation refers to how you explain your idea to the audience. It helps you to explain your plan, idea, or anything as per your need. As you already know, in this pandemic time, most of the people are working remotely, attending online conferences or meetings, in which there is a need to explain everything online. Here, a presentation could be the best option. For representing your idea or plan to people, you need to organize it so that people can understand it correctly. For this proper organization of your data, you need the best Presentation software by which you can prepare the best Presentation with good templates. You can use these software programs for your presentation.
1. Microsoft PowerPoint
When it comes to making a presentation, the first software that comes into mind is Microsoft PowerPoint. Most people prefer Microsoft PowerPoint over any other software. It has all that you want to create your Presentation, like different templates, animations, slide transitions, notes, graphs, etc. It also has a feature by which you can also record your Presentation while presenting. With PowerPoint, you can work on your Presentation via your mobile and web as well.
2. Google Slides
Google Slides offers excellent tools for creating engaging Presentations. For using Google Slides, you don't need to create a different account; you can easily access it with your Google account. It is free to use and similar to PowerPoint. You don't have to download a separate software or application for creating your presentation on Google slides.
3. WPS Office Presentation
WPS Office also offers a Presentation creating facility. WPS supports both PPT and PPTX files; this means you can easily open and edit your presentation from others. It has an autosave feature which saves your work automatically, So, if by chance you forgot to save your work, then also you will never lose it. WPS also has a built-in email application by which you can easily send your work with WPS presentation encryption.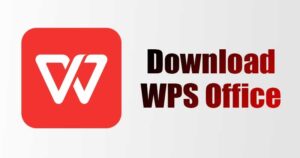 4. Keynote
If you are an Apple user, then Keynote is the best for you. Keynote is Apple Presentation software. It is very much similar to Microsoft PowerPoint & Google Slides. It works on iPhones, iPads, and Macs. Keynote provides 30 thematic templates, 30 impressive transitions, animations, and much more. It is also compatible with PowerPoint, which means you can export and import files easily as per your requirement.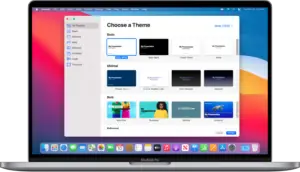 5. Prezi
If you want to create unique, impressive, and excellent presentations, then you can go for Prezi. It doesn't limit the design of your Presentation to a straight line. Rather than a sequential arrangement of your slides, Prezi allows you to arrange your slides in any way you want so that you can present your content or information more precisely.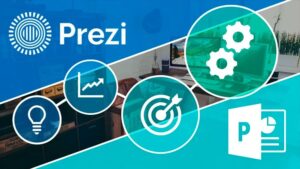 6. Canva
Canva is the most straightforward software you can use to create your presentations. You don't have to download a program or pay to use Canva; you can access your Canva slides directly through your browser and mobile. You can also find many more amazing layouts here for your Presentation that best fit your title.
7. Slidebean
Slidebean is a slightly different software as compared to other software programs of presentations. It uses Artificial Intelligence for designing your display. You can make or edit your presentation with just a few clicks in minutes. It is one of the best softwares for professionals as it provides the best slide layouts, templates, and configurations to create a well-organized Presentation very quickly.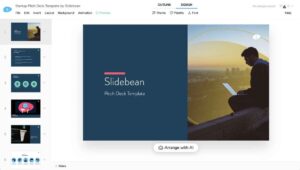 8. Vyond
Sometimes you need some videos to make your Presentation more appealing, understandable, and engaging. Vyond is the perfect option for this that you can choose over others. It helps you to create an excellent animated and dynamic video Presentation. It also has the GIF and short clips creation feature. Vyond offers a free trial of 14 days. So, you can have a look at this software.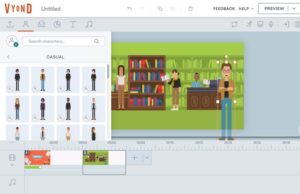 9. Haiku Deck
Haiku Deck is also one of the best options to create a good Presentation. It has a feature of free image search from a library of 40M+ images and the template finder, which helps you find and insert instant photos to give more power to your Presentation and makes it outstanding. You can also have a Haiku Deck Pro subscription by which you can access unlimited image search and many more advanced features.
10. SlideDog
SlideDog is designed for the collaborative use of different files and media like PowerPoint, movie clips, web pages, PDF files, videos, and more into one innovative presentation. You have to drag your required files into SlideDog, arrange them properly, save, and then play. Now you get everything in a single playlist. Here, you can also add content directly from free web resources like YouTube to make your presentation more impressive.