A computer is useless if it is not having the required software programs which are needed almost every day. From making presentations to watching videos, everything is possible if you have the required software program. Given below is a list of various software programs that prove to be quite useful.
1) MS office
It is necessary software and a must-have for everyone. From making presentations to excel sheets to writing articles everything is possible with just one software program-MS office. It is useful in almost every field such as schools, offices, business, etc.
2) VLC media player
This software enables you to watch your favorite videos at home without taking much tension. It is a multimedia player that allows you to open multimedia files quickly and easily. Due to these functions VLC player is high in demand these days.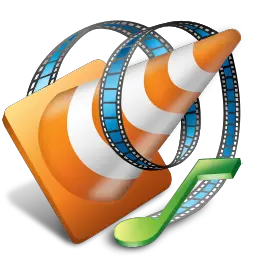 3) Mozilla Firefox
It helps you to browse the web with ease. In the web generation nothing can be possible without the internet. Today's generation is totally dependent on the internet whether it is social media or the search engines, everything works on the internet.
4) Utorrent
It is software that helps you to download torrent files easily. These days torrent downloader are the must for Every PC. Everyone download torrent files and with this software you can download your torrent file into your computer with ease.
5) Adobe Photoshop
It is a suitable software program for editing photos. It is also used in designing logos for your business ventures, so it also has a professional edge. So, Adobe Photoshop is a must have on your PC.
6) Adobe Flash player
If you want to watch flash videos, then, this software is the perfect option for you. Almost all the videos on the internet are flash videos so, if you want to watch anything online then, it is perfect software in your PC kit.
7) Good antivirus
A good antivirus is the most important thing in a PC to help your computer against harmful threats, malware, etc. Some of the best antiviruses are AVG antivirus, Aviara, Norton Internet security, Bit Defender, Kaspersky.
8) Nero
Nero is the best software if you want to burn any type of CDs, DVDs, VCDs and so on. It is software that is widely used around the world, but it's not free so, image burner is also a great option, and it is also similar to Nero and the best thing is that it's free.
9) Adobe Reader
It is a must have software for you if you want to read pdf files and e books in your documents. It is useful for each and every person whether in business or in school. It is easily available and is quite easy to use.
10) Malware Bytes
It is a tool that finds and removes malicious malware and infected files from your computer. It helps you to enhance your PCs performance as such documents can prove to be quite harmful to the computers and can even corrupt the computer files.