There is Animation, visual effects, and gaming for individuals who love to bring their characters to life and are passionate storytellers. The fusion of technology and enjoyment is flawless. A career in Animation today can expect good earnings and room for advancement. As a result, there is fierce rivalry, and only those with the necessary aptitude and skills succeed. Consequently, having good training is crucial. Here are a few of the most well-known institutions offering animation courses that have, to date, graduated successful animators.
1. Sheridan College
Sheridan College, a leading choice for students interested in Animation, is known as the "Harvard of Animation" or "Disney North" and is situated in Ontario, Canada. Academy and Emmy award winners in cartoon filmmaking and directing are among Sheridan's notable alums. More than 130 programs are available at Sheridan, leading to certifications, certificates, degrees, and postgraduate diplomas. The most significant art university in Canada is Sheridan's Faculty of Animation, Arts, and Design (FAAD). The faculty has 37 programs to choose from and has produced 7 Oscar winners. The institution now offers three postgraduate degrees in computer animation, visual effects, and character animation, along with a four-year Honours Bachelor's degree in Animation that includes a required internship. In addition, you will be able to produce animated sequences of the highest caliber, create 2D and 3D arrangements, hone your critical thinking and problem-solving abilities, and develop other skills necessary for professional success in this field, such as communicating ideas and emotions visually. In addition, FAAD provides visual and performing arts courses, material art and design, design, illustration, and photography.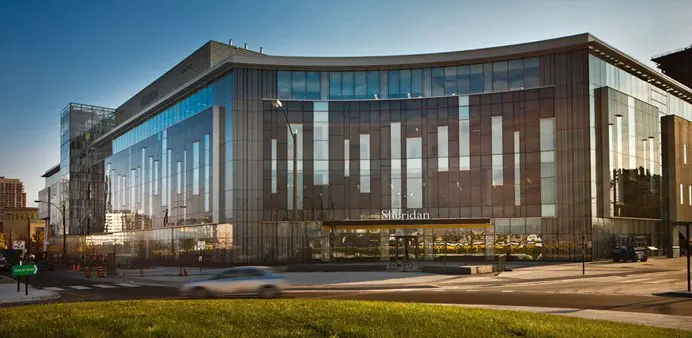 2. Bournemouth University
The National Centre for Computer Animation (NCCA) at Bournemouth University is the most excellent place in the UK to study Animation and video games and is ranked among the world's top 10 visual effects schools. Films like Fantastic Beasts, The Avengers, and many others have employed NCCA alums. Candidates who want to succeed in the examination and game creation choose BU. More than 60 graduates have worked on Oscar-nominated projects since 2017. A BA (Hons) in Computer Animation Art and Design, a BA (Hons) in Computer Technical Arts, an MA in 3D Computer Animation, an MSc in Computer Animation, and a certificate in Visual Effects are available through the institution. Additionally, students can search for programs like the MA in Digital Effects and the BA (Hons) in Visual Effects, Digital Creative Industries. Some highly regarded programs for students looking to start a career in the video game industry are BSc (Hons) Games Software Engineering and BSc (Hons) Games Design, among others.
3. Emily Carr University Of Art + Design
The university provides interdisciplinary programs in various fields, including interactive and integrated design, experimental and 3D Animation, cinema and video, and visual storytelling. Candidates for the Bachelor of Media Arts degree can major in 2D & Experimental Animation or 3D Computer Animation. Animation students get knowledge of the fundamentals of Animation, character creation, design, plot, and production processes, as well as the chance to work on worldwide projects and do research. Among the few renowned companies hiring Emily Carr grads are Walt Disney Animation Studios and Sony Picture Imageworks.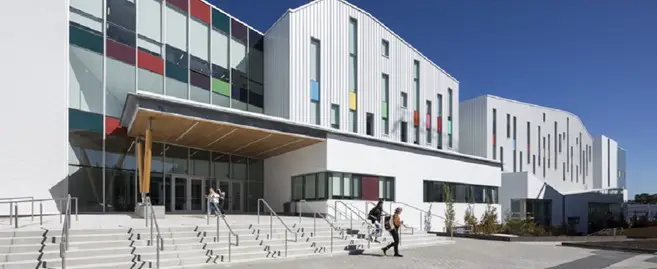 4. Griffith University
Griffith University in Australia is one of the top schools for those interested in Animation. There are several degrees available in this field, including the Master of Interactive Media, each program detailed to the needs of students with different educational backgrounds, career goals, and skill sets. Before applying, prospective applicants should review the prerequisites.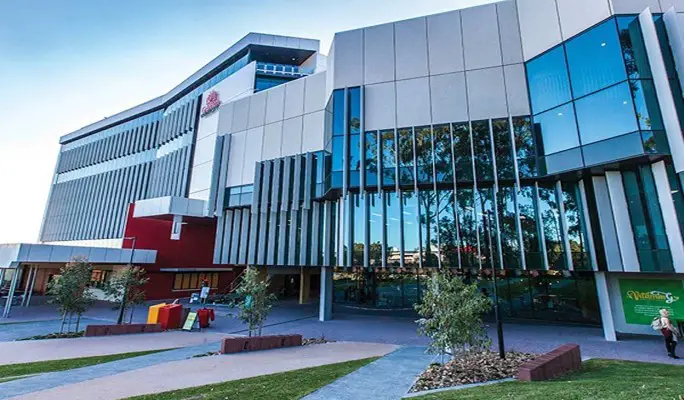 5. The University Of Technology Sydney
In addition to practice-based Ph.D. research options, UTS provides a 3-year full-time or equivalent part-time Bachelor of Design in Animation degree and a 1-year full-time or comparable part-time Master of Animation and Visualisation (MAV) program. Students can maximize the development of their creativity and professional skills thanks to excellent technical, design, and manufacturing facilities. UTS animation students can work with industry titans like Animal Logic in specially constructed facilities with real-world work arrangements. Before applying, applicants should review the application guidelines and fee schedules.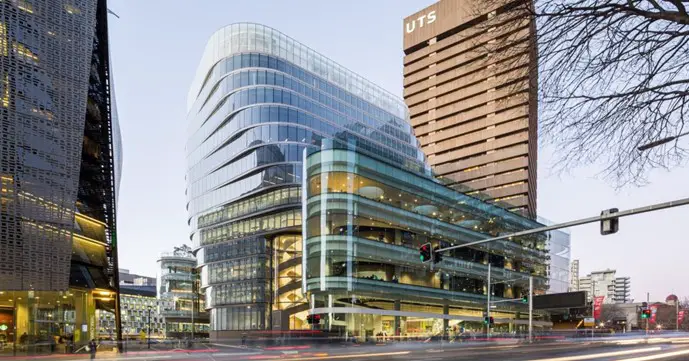 6. ArtFX
A prominent school for those interested in Animation, special effects, and video games is called ArtFX, and it is in Montpellier, France. For the past 15 years, the institute has been developing international studio talent. ArtFX offers courses in virtual reality studios, video game development, 2D animation cinema, and 3D animation and VFX movies. The program also provides excellent connections to top studios and production firms throughout the globe. A few of the most well-liked programs are the Professional Certification in Programming for Video Games & VFX, the Master's in 3D Animation, the Master's in CGI & Visual Effects, and the Bachelor's in 2D Animation & Stop Motion. As a result, ArtFX features reputable courses appropriate for various interests and career goals, whether you want to become a highly skilled 3D animator, CG artist, or VFX supervisor. For information on admission, portfolio requirements, and fees before applying for a program, aspirants must visit the institute's website.
7. Royal College Of Art
The Royal College of Art (RCA), a top public research university in London, United Kingdom, is the only institution offering postgraduate programs in art and design. Modern doctoral degrees are available at the institution in various disciplines, including Animation, digital direction, architecture, fashion, and more. Three pathways—Documentary Animation, Narrative Animation, and Experimental Animation—are available in the highly regarded MA Animation program the School of Communication/Animation provides. You must choose one when submitting your application. Before choosing a pathway, applicants can review the details of each path to understand the structure and career prospects. Because the application procedure is allegedly competitive, applicants must put together a great application package for RCA to evaluate them.
8. Media Design School
One of the top 5 digital design schools in the Asia Pacific is the Media Design School in Auckland, New Zealand. It is a private university that offers top-notch professional training courses. The institution offers courses in Animation and creative technologies leading to foundational through graduate credentials. One of its top programs is the Bachelor of 3D Animation & Visual Effects, whose alums have gone on to work on blockbusters like The Hobbit and Avatar. Best spot for anyone who wants to specialize in two of the most powerful developing technologies: virtual and augmented reality. Media Design School is the first educational institution in New Zealand to offer a degree concentrating on virtual and augmented reality. Students can consult the school's website for admission requirements or contact one of its foreign education offices worldwide for help with the application process.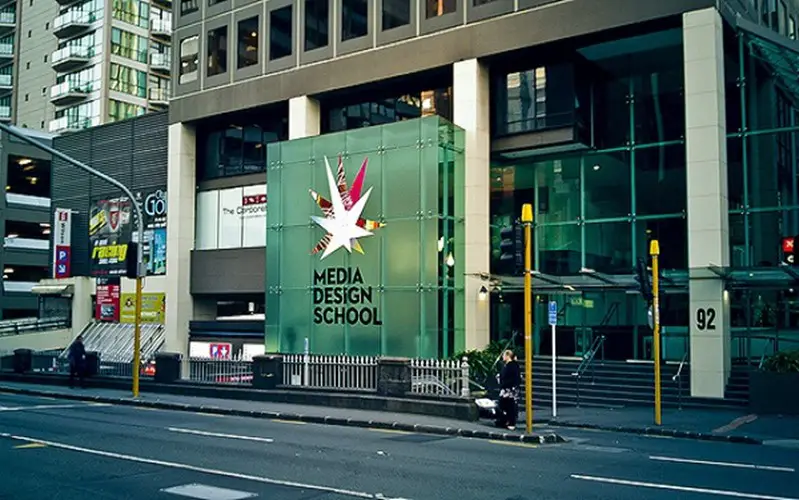 9. Gnomon School Of VFX And Animation
The Gnomon School of VFX and Animation, a for-profit university with campuses in Hollywood, California, has consistently been ranked among the top 10 visual effects colleges by industry publications, including the Hollywood Reporter. The school initially founded to train industry artists, has steadily developed into a top-tier art institution that offers programs for students hoping to work in the video game and film industries. The institution offers a BFA in Digital Production, a Certificate in Digital Production, and a Foundation in Art & Design. Among the specialties available are Visual Effects Animation, Character & Creature Animation, and 3D Generalist. The school's curricula aim at preparing graduates for the workforce by allowing them to create and collaborate on real-world projects.
10. California Institute Of The Arts
One of the top institutions in the world for training artists is the California Institute of the Arts (CalArts). Programs in the visual, media, performing, and literary arts at CalArts are highly regarded and competitive. The school's highly regarded BFA degree in Character Animation and BFA/MFA program in Experimental Animation are both available to students interested in Animation. Students at CalArts receive exceptional hands-on instruction in theory and professional practice because of the university's state-of-the-art animation, visual and multimedia labs, video studios, and post-production facilities. Graduates from CalArts have achieved success in their disciplines to date.