Top Most Expensive Video Games
Video games are rapidly changing and approaching Hollywood movies. Video  game developers are spending massively on developing these high definition and complex games.Most of these game are essentially small movies with cut scenes and up to 5 hours of gameplay.Gamers are also making it perfectly clear,that they are willing to pay ridiculously for these games and spend 100 of hours playing and enjoying them.Here is a list of some of the most expensive games in the market.
1. Resident Evil 6 Premium Edition (cost $1,338)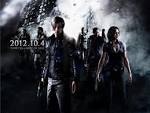 Developed by Capcom the game comes with a leather jacket just like the one worn by Leone Kennedy the games main character and 4 themed tablet covers.Released on October 2012 the game is available for PlayStation 3 and Xbox 360.It was available in Japan and Europe and other gamers from the rest of the world had to buy it on the Capcom online store.
2. Resident Evil Revelation Unveiled Edition Premium (cost $455)
The game was released in January 2012 by Capcom.It was first developed for Nintendo 3DS game but later on Playstation 3,WII and Xbox 360 versions were released.The survival horror game comes with a customized watch jus as the one worn by Jill Valetine in the game.It  allows gamers to send game supplies to friends via the Street Pass feature only available for the Nintendo 3DS.
3. Dirt 3 Ken Block Gymkhana Rc Car Bundle (cost $299.9)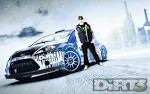 Launched on May 2011 the game allow gamers to drift,spin-dry and jump.With over 100 routes the game comes with the Ken Gymkhana remote controlled car and transmitter.Gamers can chose from over 50 rally cars and drive under any desired weather conditions.Its available for both PlayStation 3 and Xbox 360.
4. Crysis Maximum Graphics Edition (cost $299)
It come  with a shirt 2 foldout posters and EAGA Ge Force GTX 560 Ti graphic card, allowing you to discover incredibly detailed Direct x 11 world's .Developed by Crytek and hardware makers EVGA, the game comes in pc version and was launched in July 2011.
5. Kingdom Of Amalur:Reckoning Signature Edition (cost $275)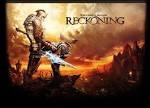 Developed by 35 Studios and Big Huge Games,the game is available for Microsoft Windows,Playstation 3 and Xbox 360.It was released on February 2012 but was first demonstrated at the Penny Arcade Expo East 2011.Its an epic game featuring magical new fantasy world and shockingly has a 200 hour gameplay time.The colorful graphics and innovative gameplay are totally amazing.
6. Blazblue:Calamity Trigger Prestige Edition (cost $268)

Released on November 2008 for Playstation 3 and Xbox 360 its said to be the worthy successor to Guilty Gear.With stunning backgrounds,awesome characters and music ,the game supports online multiple players of up to 6 players.It has the same gameplay as Street Fighter and Tekken though it has limited appeal.Developed by ARC System Works,the game has 12 playable characters all with totally different fighting  tactics from each other.
7. Ace Combat:Assault Horizon Helicopter Edition (cost $261)
Released on October 2011 by Project Aces for PlayStation 3 and xbox 360,the Microsoft version came on later.The game received positive review and scored 6.8/10 on Metacritic.The game comes in a large cardboard box and contains, a 28cm remote-controlled black hawk helicopter,rechargeable battery,branded pen and a branded key chain.Ace combat takes aircraft combat to the next level and allows for both single and online multi players.
8. The Idol Master 2 Limited Edition (cost  $261)
Developed by Namco Bandai Games in Japan.The music themed game was released on February 2011 and was originally developed for xbox 360.The aim of the game is to become the number one idol.The game come with a copy of the Idolmaster magazine ,sound track CD and a volume of the first anime series on Blue-ray.
9. Call Of Duty:Black Ops 2 Care Package Edition (cost $254)

The book comes with an art book,challenge coins,a remote-controlled MQ-27 dragon five drone and a copy of soundtrack.Designed by David Vounderhaar at the Treyarch studio,the game is a single player and revolve  the storyline of the original Black Ops.It was released on November 2012 and was very limited.Available for both PlayStation 3 and Xbox 360 the game puts 2025 air superiority in the palms of your hands.
10. Tekken Hybrid Extreme Edition (cost $249.90)

Developed by Namco for playstation 3 it was  launched on November 2011.It come with a Tekken Hybrid-specific Namco Arcade Fight Stick Tournament 'S' by Mad Catz,2 disk soundtrack,art book and Tekken-themed PSN home costumes and accessories.Namco produced limited 1000 piece of the game and were sold exclusively from Club Namco.
11. Duke Nuken Forever Fully Loaded Package (cost $240)
   Released in June 2011, the game  comes with EVGA Ge Force GTX 560 graphic card,a belt buckle,a mouse pad and an art book.The EVGA card is quite a powerful  card.It clocks a speed of 810MHZ,1GB of GDDR5 memory and has CUDA Cores.I took 15 years to develop the game.
12. Gran Turismo 5 Signature Edition (cost $241)
With its cutting edge technology,the game gives gamers a collection of over 950 world's most exiting cars.Its the most advanced Gran Turismo and gives a real-life driving experience.Developed exclusively for PlayStation 3 by Sony Computer Entertainment.It comes packed in a metallic case,GT stamped leather wallet,branded USB key and a polyphony designed dynamic theme.
13. Resident Evil 5th Anniversary Special Edition (cost $230)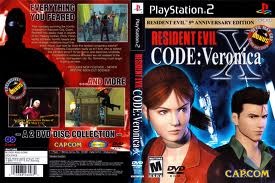 Capcom released the game to mark its fifth anniversary back 2001.It comes in briefcase that contained 4 games,a DVD (Werkers Report),a CD case,metal pen, dogtat stamped with serial number,key chain,silver skull ring.The package was so rare that it was only released in Japan.