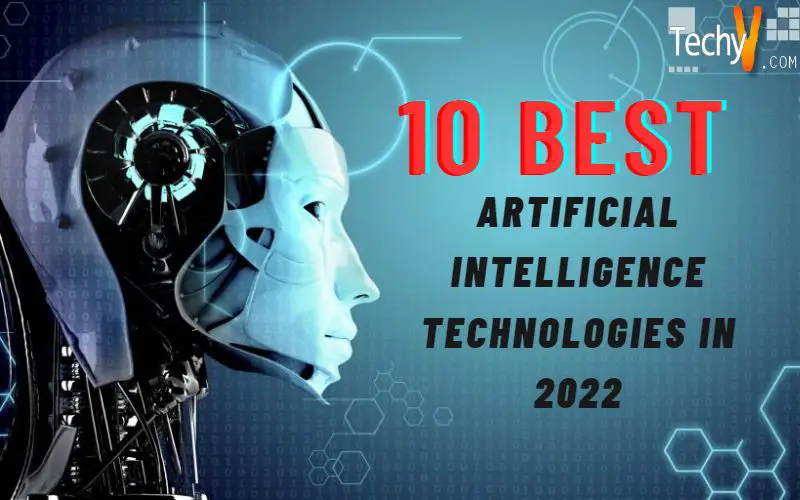 From desktop computers and laptops to mobile phones, the world experiences day-to-day technological advances. We have automated machines in place of manual labor and various software tools to perform complex calculations.
Artificial Intelligence (AI) is a method that makes the computer capable of thinking intelligently like a human mind and performing human-like tasks. AI has become a factor in the new sources of growth and changed our lifestyle.
According to a report, AI has grown from 4-5% from 2018 to 2019. It could contribute up to $15.7 trillion to the global economy by 2035.
Here, we will discuss the ten best artificial intelligence technologies that will account for excellence in the business.
1. Natural Language Generation
It is naturally difficult for humans to communicate clearly and effectively. Similarly, for a machine to communicate is different from humans and tricky.
Natural language generation is a technology that transforms structured data into a native language using artificial intelligence. Data is available in a desirable format for the user.
Basic NLG applications are chatbots, customer service, language translation, survey analysis, etc.
2. Speech Recognition
Speech recognition is a method to transform human speech into a comprehensive and understandable format for computers to process information.
It breaks the audio into individual sounds, analyzes it, uses algorithms to find the correct word fit, and converts the sound to text. This technology converts speech into several languages.
Applications of Speech Recognition are Siri, Alexa, Cortana, and Google Assistant, which help to interact with the devices.
3. Virtual Agents
Virtual agents called IVA (Intelligent Virtual Agent) are conversational computer application that interacts effectively with humans to analyze the queries and address them.
It starts a proactive conversation with customers and asks questions to understand the context and provide the relevant information. When required, it transfers the conversation to a customer support agent.
The application of virtual agents is in customer service as chatbots to answer the queries.
4. Decision Management
Decision management is a technology that helps execute automated decisions for the business to propel and increase its profitability. The process helps make faster, more accurate, and more consistent decisions, avoiding risks.
Various enterprise applications use decision management systems to receive accurate and up-to-date information for business data analysis to assist with organizational decision-making.
The applications of this technology include finance, health care, insurance, e-commerce, etc.
5. Deep Learning Platforms
Deep learning is a technology that uses artificial neural networks similar to neural circuits in the human brain to process data and create patterns for decision-making. The term "deep" refers to the number of data processing layers in the neural network.
It involves statistics and predictive analytics to collect, analyze and interpret large amounts of data. The applications are automated speech recognition, image recognition, etc.
6. AI Optimized Hardware
AI Optimized Hardware is a collection of hardware and Graphical Processing Units (GPU) designed to accelerate artificial intelligence-oriented applications.
The hardware also includes central processing units for performing AI-related tasks precisely and complex calculations. An AI-optimized silicon chip that you can insert into any portable device is the best example of such hardware.
Its applications include in healthcare and automobile sectors.
7. Biometrics
Biometrics is an area of science that deals with the recognition, measurement, and analysis of physical characteristics of the human body, such as structure, form, and behavior.
It involves a lot of interactions between humans and machines that focus on touch, image, speech, and body language. Multi-factor authentication is available with which you can develop data-driven security protocols.
This technology has its application in market research.
8. Cyber Defense
Cyber Defense is a mechanism that detects, prevents, and mitigates attacks and other threats against the system. It quickly analyzes millions of events, from malware to various risks leading to a phishing attack.
You can create learning technologies when machine learning techniques are combined with neural networks to produce a series of inputs to find the cyber threats and suspicious user activities.
9. Robotic Process Automation
Robotic Process Automation is the process of configuring a robot to automate human tasks in the functioning of business processes.
RPA, combined with AI, works jointly to handle complex tasks and is used when it is inefficient for humans to execute a process.
These two technologies integrate to form a robust platform for intelligent automation. Applications of RPA are in banking and finance, healthcare, insurance, and life sciences.
10. Machine Learning
Machine Learning is a vital part of artificial intelligence that helps learn and imitate intelligent human behavior in computers. This technique guides businesses in performing data analytics using algorithms, APIs, and training tools.
Enterprise systems use this method for predictions or classifications. The other applications of ML are fraud detection, medical imaging, and diagnostics, self-driving cars, image analysis, object detection, etc.
Conclusion
Intelligence is a term to give solutions for problem-solving, inferences, etc. Artificial intelligence is growing in most industries as it automates most processes without human intervention. People look forward to optimizing their business with the help of AI technologies to attain business benefits.