1. Apple
a. Apple is one of the leading companies in India. Founded by Steve Jobs on January 9, 2007.
b. iPhones released with iOS software.
c. iPhone, built with the user interface of the multi-touch feature.
d. It launches with a different feature every yea.
e. The public shows much interest in buying because its features are different from others.
f. It has the best security features and fastest processors touch are very smooth. But it's expensive because of its parts, design, and quality.
g. iPhone is provided the best service with the best security. We cannot even access an iPhone by using others software easily.
2. Samsung
a. Samsung is one of the multinational companies in the world and gets founded in 1938.
b. Samsung is one of the leading and famous companies in the electronics industry. It produces different electronics.
c. Samsung products mainly focus on the new technology trends in mobile phones.
d. Now it is focusing on launching 5G mobiles in different variants.
e. Every time Samsung proves its quality and brand name by launching many electronic products in different variants based on the technology trends with many intelligent features by attracting new customers from time to time.
f. Samsung is very well known for its brand name, its customer-friendly by launching products within the budget, which can be affordable for middle-class customers.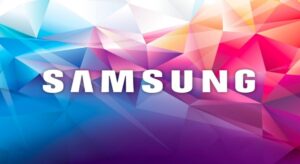 4. Google
a. As we all know, Google is one of India's most famous IT companies. It also established and extended its services by many more exciting featured mobile phones in India, like the pixel 5 mobile launched by Google.
b. It is one of the most popular mobiles with all the essential facilities within the budget of a friendly customer 5G Technology brand. It is the most highly demanded phone with a clean and fast Android 11.
c. It also supports some of the features like wireless charging support and all other facilities, which was essential, and the intelligent features also available in this device like 5G Technology.
4. Huawei
a. Huawei is the most popular mobile brand across the world. It stands in second place in mobile selling brands across the globe.
b. It has a great brand name, and the products from Huawei are also pretty good according to its standards.
c. The brand name will show the quality and the features available from the mobile phones from the Huawei brands.
d. It gets established in 1987.
e. Along with the phones, it extends its services to all other electronics, including airpods, smartwatches, and many more.
f. It also offers many more intelligent features the mobile phones.
g. The most popular mobile is P50, and the Huawei y9s is also one of the most popular mobile phones nowadays.
5. One Plus
a. One plus is one of India's most popular and leading mobile brands.
b. It is one of the brands from the significant brand Oppo mobile. But this mobile is very much popular than its leading brand Oppo.
c. One plus is the company that is very much involved and a fast-growing company with major and modern features available in its devices.
d. Mobile phones with intelligent features have a great demand among all other mobile phones in the current generation.
e. One plus 9 Pro 5G is the mobile that works on the 5G technology, the most recent and currently growing Technology.
f. The facilities one plus offers within the budget only.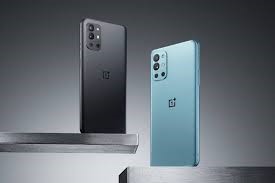 6. Xiaomi
a. Xiaomi is one of the significant and most famous market shares holding mobile brands in the current corporate world.
b. Xiaomi consists of many mobile brands, including Redmi, Poco, and many more.
c. Xiaomi is very much popular in India with its Redmi Note series. This note series has a massive demand in India.
d. So that Xiaomi increases its services in India by providing more and more series mobiles in this Note series.
e. Xiaomi is very popular because of its brand name and budget-friendly mobiles. Mobile phones with great features within significantly less budget Redmi Note 10 Pro Max is the most recent mobile launched from the Xiaomi brand.
7. Vivo
a. Vivo is one of the most popular and leading mobile brands in India. It gets founded in 2009.
b. It was a trendy mobile brand worldwide.
c. Vivo is providing its gadgets over hundred countries worldwide.
d. Vivo is one of the most popular countries that became popular in the youth when Vivo sponsored the Indian Premier League IPL 2016. Later it extended the service agreement till 2022.
e. The most recent mobile phone launched from Vivo is V3S.
f. The most successful series launched by the most successful series in Vivo mobile phones are RX series Z series B Series, S series, and nex.
g. The Vivo company launches mobiles with different models and features according to the other wishes of different customers within budget.
8. LG
a. LG (Life's Good) is India's leading mobile brand.
b. LG is a company that mainly focuses on electronic gadgets includes refrigerators, TVs, and many more.
c. The most recent mobile launched from the LG is w series w-41 and W-41 Pro.
d. LG is very popular for its unique design in mobile phones like the LG launched the dual-screen phone with name LG wing which works on the 5G Technology mode supporting dual screen.
e. We can use that mobile using horizontal and vertical screens simultaneously, which is most popular nowadays.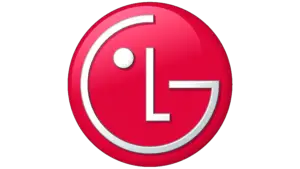 9. Nokia
a. Nokia is the oldest corporation which involves in the mobile manufacturing industry.
b. This industry has operated over the past 150 years.
c. Nokia is the first mobile manufactured in India.
d. Nokia is mainly known for its built quality and of the mobiles. During some period, Nokia mobiles have dropped drastically.
e. But now it came back into the picture with new other features available based on the customers' current interests.
f. The new mobiles launched from the Nokia company are top-rated in Nokia XL 20 series, g-series.
g. Nokia focused on the customers below the poverty line by giving them the basic mobile known as Nokia Leo.
h. For Indians, It very much fascinating to use Nokia mobiles.
10. Oppo
a. Oppo gets founded on October 10, 2004, which is 17 years ago is the main leading mobile brand nowadays.
b. Oppo provides the main advantage as intelligent features for the customers because of this only many customers will prefer Oppo mobiles.
c. Oppo also launched mobile in India based on 5G Technology, Oppo Reno6 5G.
d. Oppo finds X2 is also one of the very recent models mobile from the Oppo branding.
e. The most popular and leading series of Oppo branding is the f series.
f. The most recent mobile from the f series is F19s with a 5000mah battery.
g. The main features that attract most customers towards Oppo are the camera and the battery performance with additional intelligent features.