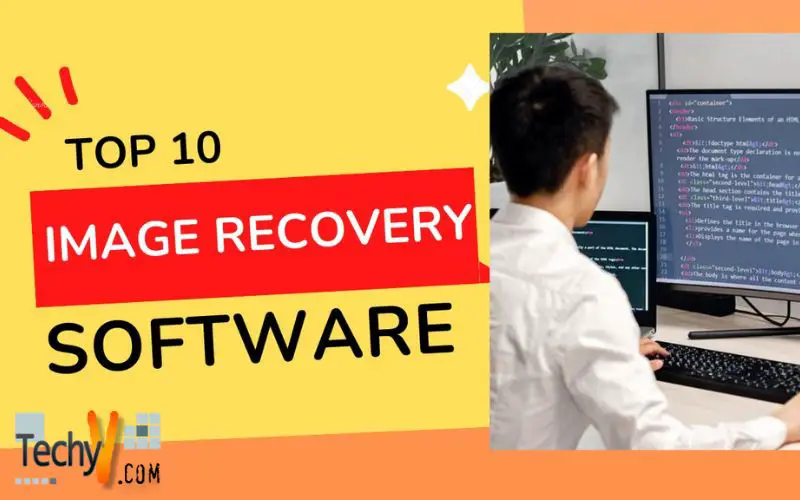 Image recovery software helps to recover deleted images. You may lose images due to hardware and software failures. Get back your corrupt and inaccessible images again using such software. It can recover images of many file formats.
1. Exif Untrasher

Exif Untrasher helps to recover photos you have deleted and formatted. This free software is only available in the Mac operating system. This software requires less storage space. Exif Untrasher tool helps to rescue photos in JPEG format. It can recover photos from memory cards. Download this software for free and recover photos of any type.
2. CardRecovery

CardRecovery is an image recovery software that helps to recover photos from a memory card. It supports various brands of memory cards. Recover lost photos from formatted or damaged memory cards. Memory cards may become defective and unreadable. Recover the images and videos from such memory cards using CardRecovery. This software supports many different file formats. Use this software in the Windows operating system.
3. Picture Rescue

Picture Rescue helps to recover pictures that you delete accidentally. Recover pictures that are corrupt and reformatted. Preview photos before you recover them. This software is easy-to-use. Select the camera you want to recover your photos. This software works with USB or media cards. Recover many different image formats using this software. This software automatically scans for compatible cards. Choose the pictures you want to recover and preview them before recovering.
4. Remo Media Recover

Remo Media Recover software helps to recover images you have lost. It is a multi-platform software that recovers pictures from flash drive, memory stick, and many other storage devices. Recover deleted pictures from drives and partitions that are formatted. This software is easy to download and use. It has a user-friendly interface. It is safe to use and saves you time as it scans your device only once and saves the recovery session.
5. iSkysoft Photo Recovery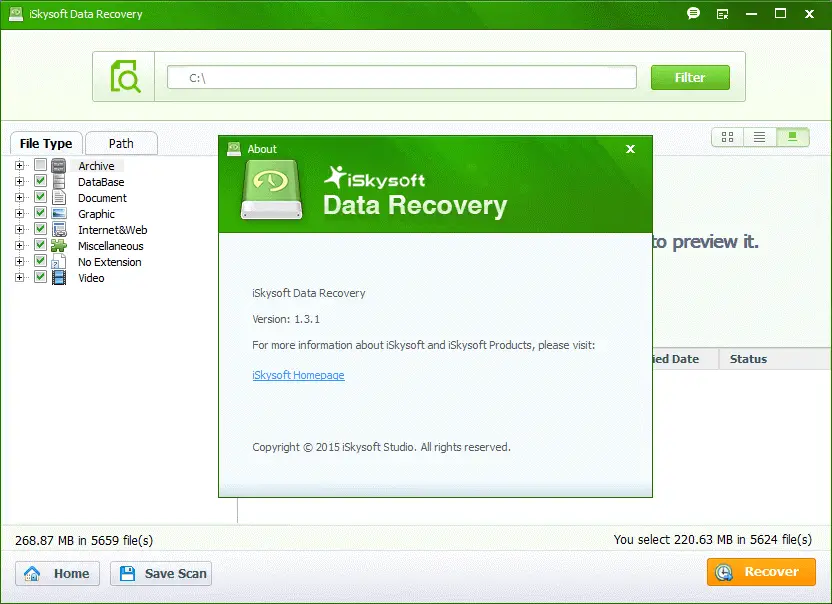 iSkysoft photo recovery software quickly recovers all your deleted data. It makes a recovery in a safe manner. It supports various types of files and all types of devices. Preview the files this device scans before recovering it. This software has four recovery modes like Wizard recovery mode, Lost data recovery mode, Partition Recovery, and Resume recovery.
6. Odboso Photo Retrieval

Odboso Photo Retrieval software helps to retrieve photos you delete. This software is easy-to-use and straightforward. This software supports many file formats. Recover photos from the camera and mobile phones too. This software works in Windows operating system. Select the file type you need to retrieve and scan lost photos. Preview the lost photos and retrieve them.
7. Easy Digital Photo Recovery

Easy Digital Photo Recovery is a simple application that can search for deleted images in any drive available on your computer. Use this software to retrieve pictures you have deleted accidentally. Run this application and choose a drive to search for images. The search result will show all the images you can recover it. This software has a clear interface, and it is easy-to-use.
8. Wondershare RecoverIt

Wondershare RecoverIt is free software that you can download in Windows and Mac operating systems. Restore photos that you lose using this software. Select the deleted image and the location that it was stored. Scan the hard disk of the computer and preview files to recover them. If you cannot view an image that you recover, that means the image is damaged, and you need to repair it.
9. Puran Data Recovery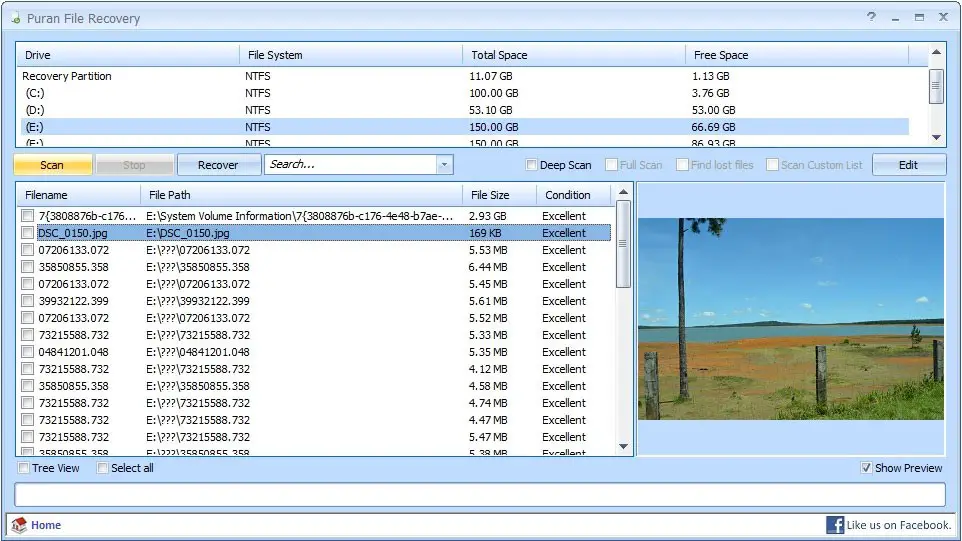 Puran Data Recovery software supports many types of files. It gives a safe and complete recovery of files. If you lose an image due to a computer virus or power cut, then this software can help you to retrieve the data. Search for the image you are looking for by filtering your search. Save the files you have scanned and import them to resume recovery to not scan the file again.
10. Undelete 360 photo recovery

Undelete 360 photo recovery software helps to recover lost images and videos. Recover images from digital cameras and SD cards. You can select the right recovery model for every type of data. Preview the image you want to recover and then recover it. The free version of this software can recover data of 200MB. You can perform a full scan or quick scan to recover your pictures. Traceback images in deleted partition even if they are corrupt.