A person overclocks a GPU to increase a component's clock rate. GPU overclocking will make the GPU run faster than the speed it is supposed to run. Overclocking is usually done in CPU and GPS but also possible in other components. Get a faster GPU that can perform more operations every second by overclocking. Computers are powerful after overclocking as they become more responsive.
1. EVGA Precision X1

EVGA Precision X1 has a built-in overclock scanner that allows you to adjust the frequency curve. This software is quick and simple to use. Test the EVGA's GPU using the stress testing option to see the different test modes and additional testing options. Adjust the fan speed of your graphics card using multi-GPU fan control in this software.
2. Intel Extreme Tuning Utility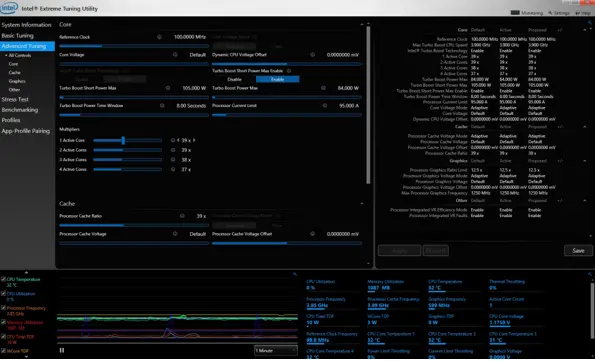 Intel Extreme Tuning Utility is a GPU overclocking software that users with some knowledge of overclocking can use. Use this software solution within Windows. The interface of this software is user-friendly. This software works with many modern motherboard brands. This overclocking solution is available for all models of the motherboard. Since monitoring your system's temperature is important during overclocking, this software has a built-in temperature monitoring system that will alert you when it reaches critical temperatures.
3. AMD Ryzen Master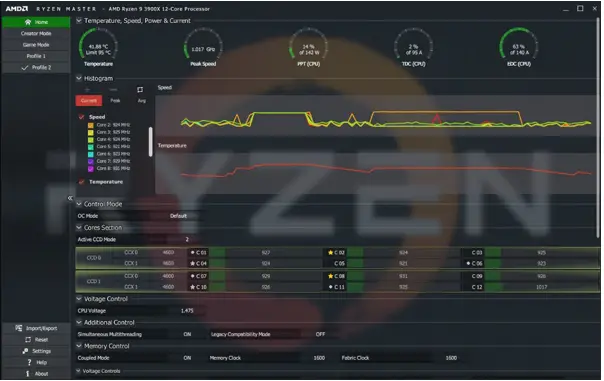 AMD Ryzen Master is a software that contains overclocking control. The basic view of this software gives you the ability to overclock your GPU. You can manually control the amount of overclocking you wish to apply. Get a view of important parameters of the GPU, like its temperature, voltage, and speed. You can overclock the integrated Radeon graphics processor and GPU available in this software to get higher performance. Save the profile and return to the setting you optimize using this software.
4. CPU-Z
CPU-Z is a GPU overclocking software that is a French-developed application. This software supports the majority of the processors in the market. This software is used for monitoring and documenting clocking speed after you have overclocked your system. Monitor the temperature and load of the CPU using this software. Get to know about the speed of the fan in CPU with the help of CPU-Z.
5. GPU-Z
GPU-Z is a lightweight GPU overclocking software; it can document the video card and graphics processor's performance. This software supports leading GPU brands. The brands that it supports include Intel graphics, NVIDIA, AMD, and many more. Users can validate the performance of their product and document it. This software displays information on the default clock and overclock.
6. Sapphire TriXX
Sapphire TriXX is an overclocking software that allows gamers to monitor the graphics card's various data points, and this software optimizes the graphics card's performance. This software has an intuitive user interface and a powerful engine. Change the speed of the GPU clock easily. Make changes to the memory clock and GPU voltage using this software, and save the changes you make in a custom profile setting.
7. Asus GPU Tweak II
Asus GPU Tweak II is an overclocking software that helps to test the graphic card. It helps you see how much you can increase the clock speed to give you good gaming experience. Overclock mode is available in this software to play games with maximum performance. Create custom profiles and optimize various aspects of this software.
8. CPU Tweaker 2.0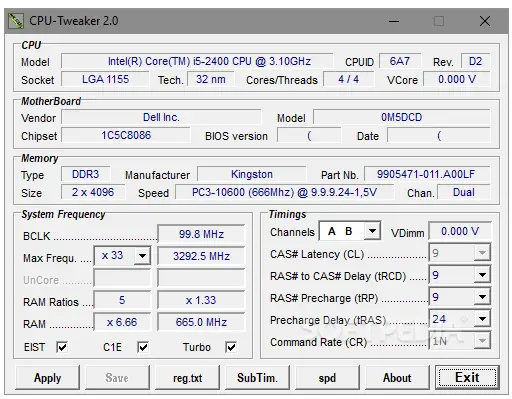 CPU Tweaker 2.0 is an overclocking software that is lightweight and enhances the speed of computer processors. This software has features like VCore support and VDimm support. Track the performance of the user interface using this software. Professionals can use this software to overclock their computers and fine-tune it. Fine-tune the memory timing of the CPU using the built-in memory controller.
9. MemSet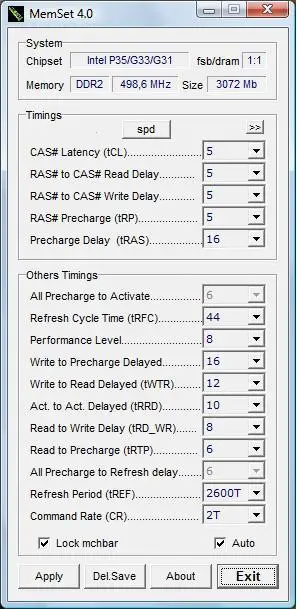 MemSet is a freeware overclocking software that you can use to tweak memory. This software can improve memory timing to improve the performance of the system. Fine-tune the performance of your system to suit the needs of your application. Use overclocking in this software to utilize it correctly.
10. NVIDIA Inspector
NVIDIA Inspector is a tool that can be used for overclocking. This software also monitors your graphic card and gives relevant information about the computer system. This software contains all the important functionalities that GPU users need to track the GPUs' performance. Manage the fan speed and GPU overclocking speed.