Many of you out there want everything to be faster. And to work well using your computer, you must have a better CPU. So to get better performance, people tend to overclock their CPU. It speeds up every component inside your CPU, ensuring a good performance level of processors, motherboard, and RAM. Most probably gamers prefer overclocking their CPU for intensive gameplay. It is better to ensure that your PC can handle the stress, so we have put together the top 10 overclocking software.
1. MSI Afterburner

If you are having an Intel CPU then this is right for you. It gives you options to customize your fan speeds. It is free, and beginners can use it with ease. Its features include memory clock adjustment, customization of fan speed, and GPU voltage control adjustment. It supports all kinds of the graphics card and can check the stability and thermal performance of the graphics cards. You can take control over core memory and PLL voltages. Predator video capture feature lets you record your performance while gaming or overclocking without a miss.
2. Intel Extreme Tuning Utility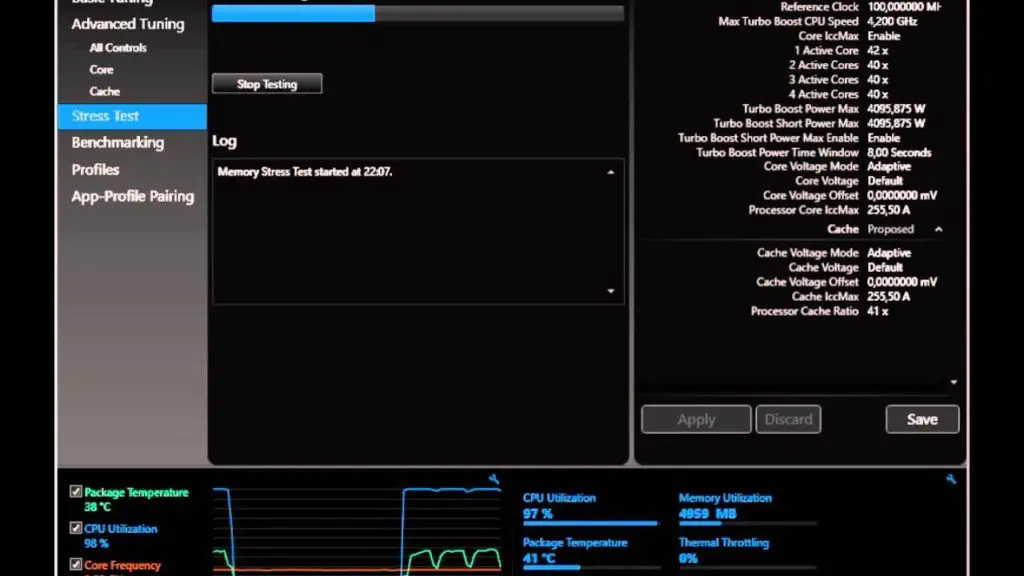 It is one of the Windows-based performance testing tools for everyone. It is quite powerful and has a feature, which represents temperature, CPU utilization, and processing frequency in the form of a chart. You can tweak your graphics, processor, memory, and voltage. You can customize profiles to check on previously found results and overclocking settings. But you must be aware of what you are doing with this software, because you may damage your system. It is compatible with Intel processors, and it has a user-friendly interface that even supports a dark theme.
3. EVGA Precision X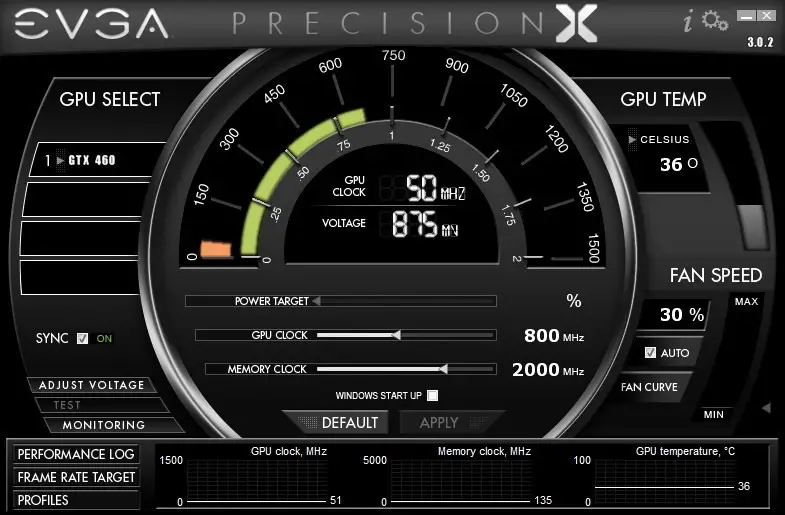 It is compatible only with Intel processors, but still, it is free to use. And you can have up to more than ten customizable profiles. If you are trying to push your hardware to the next level, then this is your go-to. It lets you change the clock and memory offset and even supports Microsoft DirectX 12 API. It is feature-packed, and it includes a navigable interface, and you can customize user profiles, fan speed, voltage, and much more. It is compatible with Microsoft Vista and later versions. You can optimize control by switching between dynamic frequency and voltage. It is compatible with only the NVIDIA graphics card.
4. CPU-Z and GPU-Z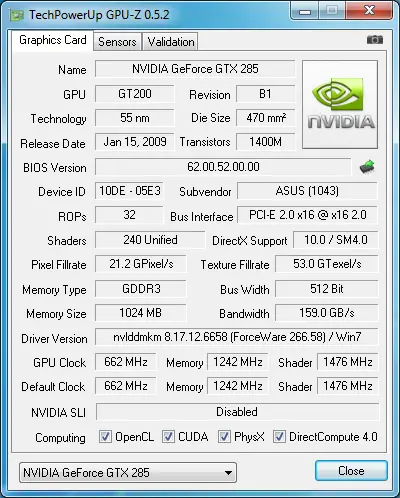 It constitutes a better level of performance when both go hand in hand. It is a very advantageous toolset to monitor your computer performance. It is compatible with NVIDIA, ATI Graphic, Intel GPU, and AMD. CPU-Z will provide you with a detailed analysis of clock rates, bus speeds, including cache level, processor information, and voltage. GPU-Z has its eye on the graphics card. It has reported memory clocks and GPU clocks, temperature, size, etc. It may not be up to the level, but still, you can overclock your computer.
5. CPU tweaker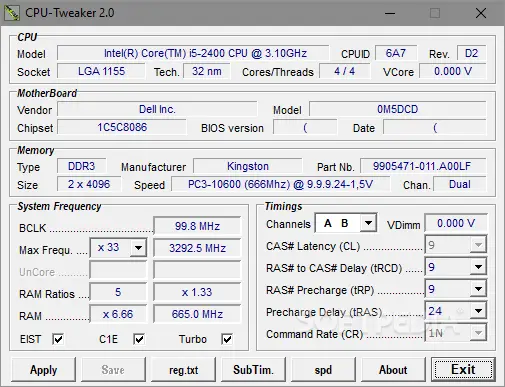 If you know about overclocking previously and looking forward to overclocking your CPU, then this is your go-to. It is limited to those processors that are fixed with memory controllers such as Intel Core i3, i5, i7, AMD Phenom, etc. It is not user-friendly, but still, it is free to use. It is lightweight CPU tuning software, but still, it does the job pretty well. It has the VDimm and VCore support, along with a user interface to monitor its performance.
6. AMD Ryzen Master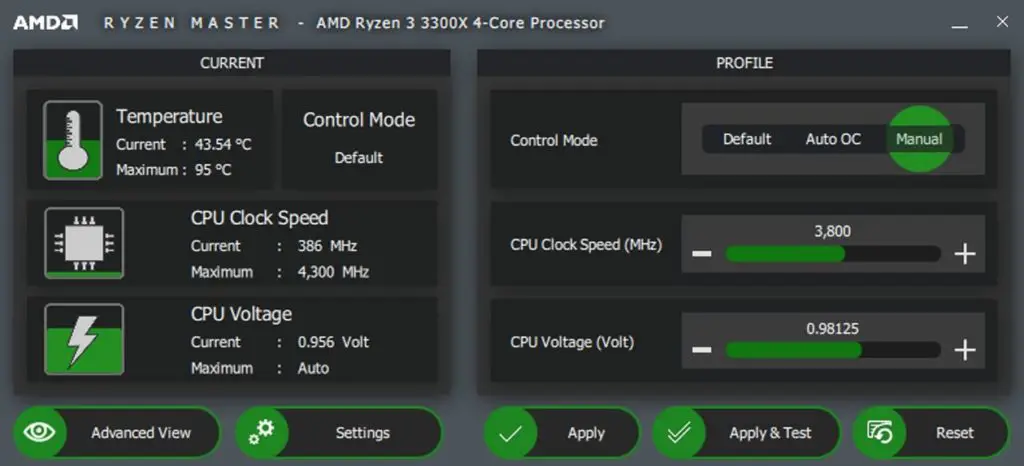 It is the official overclocking tool of AMD, and it is a utility provided by the processor manufacturer for the Phenom system. Windows operating system is compatible with this. It is quite famous for its easy to use interface. It can overclock AMD CPU cores and RAM. It will give you real-time reports based on the performance of your system. You can have up to four different profiles. Users can optimize profiles by adjusting memory timings and graphics frequency. The report shows details about temperature, rates of each core, etc.
7. SAPPHIRE TriXX

This utility is designed to optimize the SAPPHIRE graphics card. It can fine-tune and overclock your CPU. It has an intuitive user interface. You can have up to five profile settings. If you are new to this, you can opt for two modes- high and silent running. It monitors hardware to provide real-time performance and customize fan speeds. It is compatible with AMD processors, and other older processors from the Radeon series. It can customize the core GPU clock, voltage, and memory clock.
8. SetFSB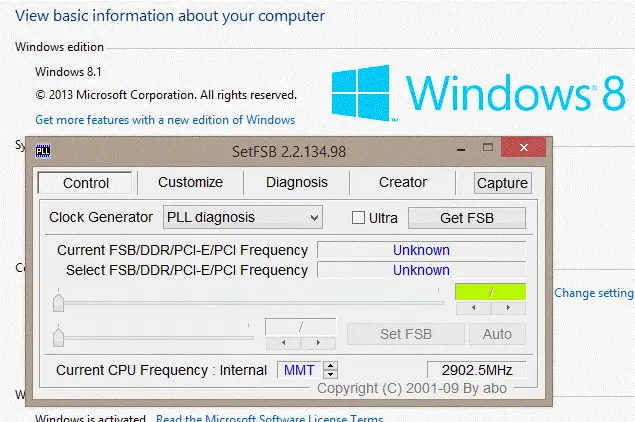 It is different from other CPU overclocking software. It sets the Front Side Bus (FSB) apart from CPU. It helps you increase your performance of CPU by increasing FSB speed. While you are using this tool, you must look for a clock generator known as PLL. It is updated to support FSB. It can customize Front Side Bus Speed. It is not a beginner-friendly tool. It's free, still, it is worth staying on the list.
9. NVIDIA Inspector

It is undoubtedly the best software for the NVIDIA graphics card. It helps you to increase your gaming performance. Users will get a report based on GPU clocks, memory clock, temperature, and other factors affecting their performance. The user interface is quite simple. It can create a comprehensive profile and customize the existing configuration. You can use auto fan mode to customize fan speed. It is completely lightweight and free.
10. Memset


It is a lightweight tool used to tweak the system to offer better memory performance. It can tune memory timing to improve performance. It is difficult to learn. It is associated with CPU-Tweaker used in place of memset processors. It is manufactured with processors embedded with AMD Phenom and the Intel Core i3, i5, and i7.