A smartphone is something that has become a necessary part of every individual. With the advancement in technology and features, we can perform almost every possible task on our smartphone whether it is using the word, notepad, playing a game, or edition and designing. And today we are going to discuss one of the best flagship phones in its category, 'The Moto G 71 5G. This flagship has extraordinary features and we will tell you the top 10 features of this smartphone
1. Display
This new-generation flagship has a 6.4″ display with full HD plus remarkable resolution. Its dazzling max vision display has an OLED screen that depicts a crystal-clear image. Its unique DCI-P3 provides an expanded range of colors to this smartphone. It has the biggest screen available in this segment which will provide you with a great experience while watching any movie or a web series.
2. Camera
Having a brilliant camera is one of the foremost priorities before buying a smartphone and this Moto G 71 has a 50 MP quad-functioning back camera and 16MP selfie camera which provides you with a crystal-clear image. Whether it is a wide shot or a shot from low intensity, you will get a clear image. Its camera has various inbuilt features which will enhance your experience with this flagship.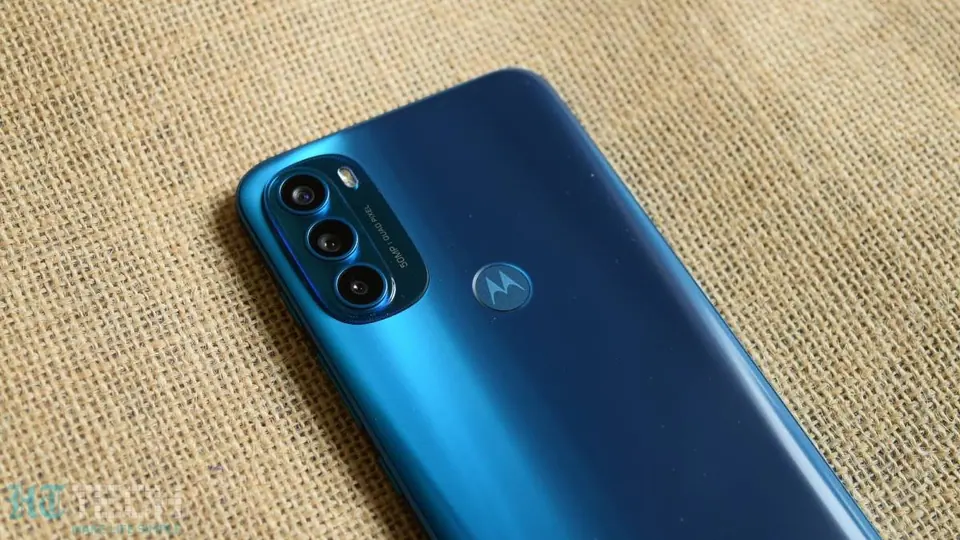 3. Huge Space
This Smartphone provides you with an internal storage of 128 GB which is expandable as well. This storage is large enough to store your stuff and create memory and click photos without getting hesitant of space problems. These days having a good storing capacity in a phone is a necessary thing and this smartphone provides a way good space for you.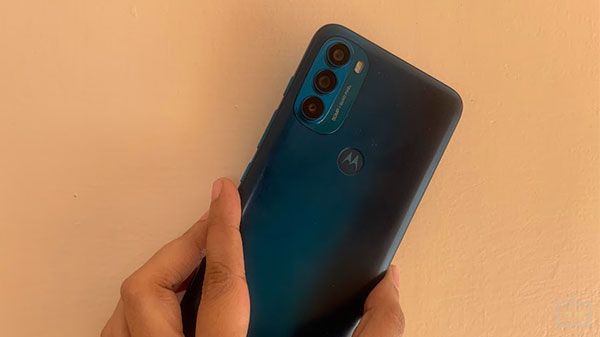 4. Qualcomm Snapdragon
Speed is everything that makes a smartphone worth its price. And this flagship is introduced with a new Snapdragon 695 processor. This is one of the fastest processors that you will see in the smartphone of this segment. You will not feel any type of lag and your games will run smoothly.
5. Battery
You can play games on a mobile or scroll down on social media but not for too long if your smartphone doesn't have a good battery backup. This Moto G 71 has a battery of 5000mAh with a 33W turbocharger. The company claims that the smartphone will work up to 30 hours after complete charging. What else a user wants a large battery and a turbocharger; this flagship is truly a complete combination of features and design.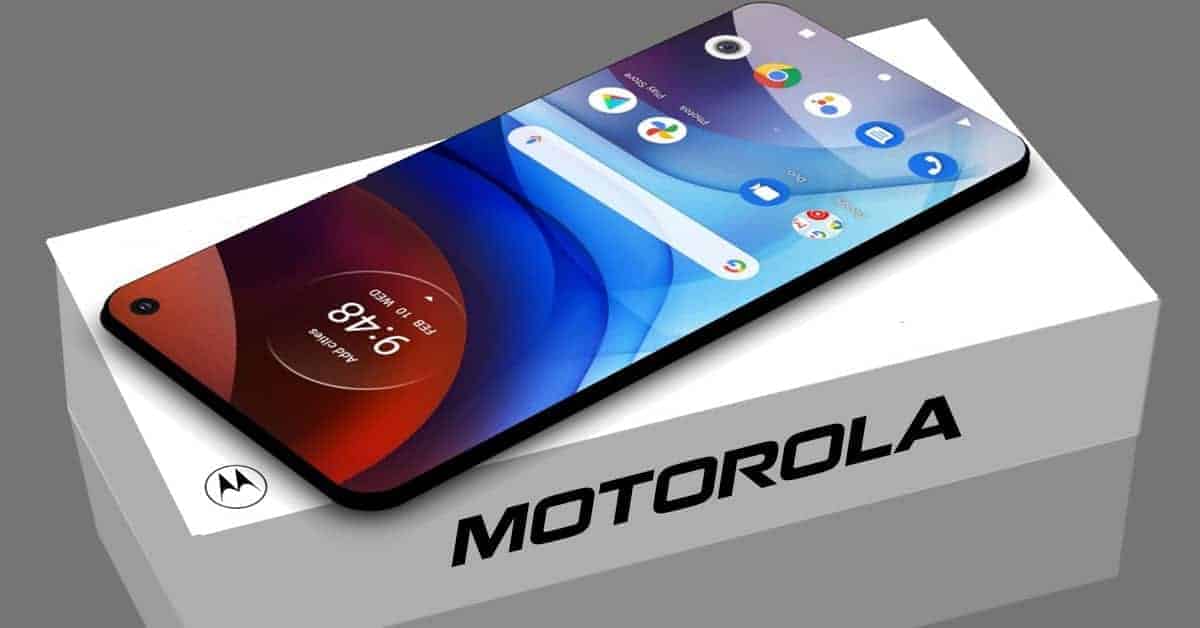 6. 5G Connectivity
This flagship is India's first smartphone to provide 13 bands of 5G connectivity. Now you can download a game or a movie or a web series within a few seconds. Now you can easily watch lag-free videos and scroll on social media at a blazing fast speed. 5G provides you better connectivity with this world, you can easily connect to your family and friends via video call without facing any network issues.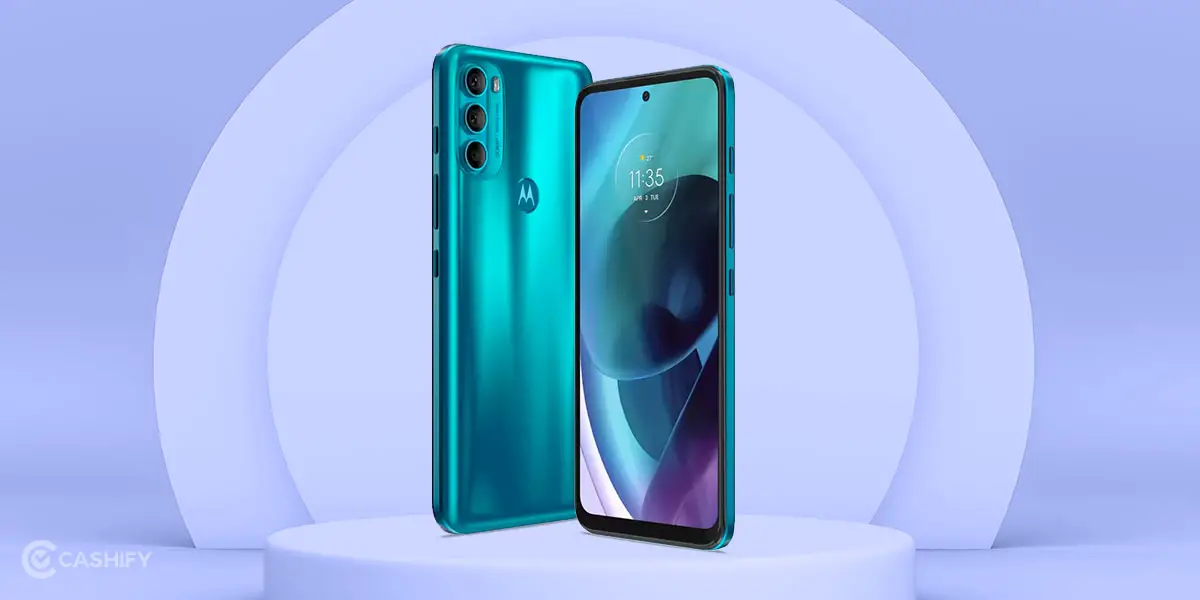 7. Business Grade Security
Security is a must for every individual. Protecting our data and being aware of threats is important for every smartphone. This smartphone provides you with a platform that will safeguard your data and protect them from other threats. Comprehensive software and hardware security make sure that your data is protected and secured properly.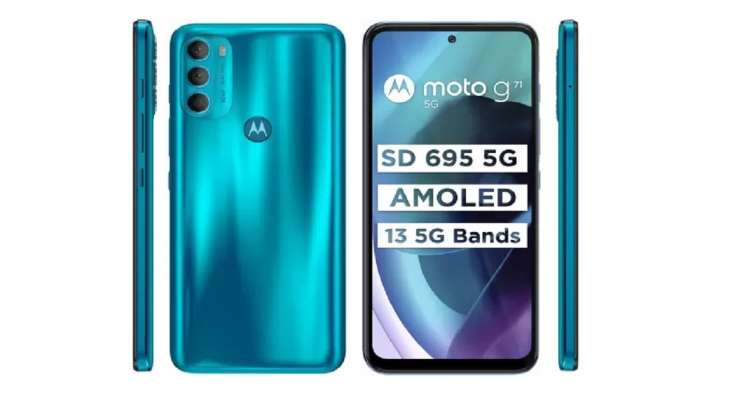 8. 6GB Ram
Every smartphone requires good RAM to work smoothly and efficiently. This flagship comes with 6GB ram expandable up to 7.5 GB. This RAM is way good enough to provide you with the smooth functioning of your smartphone. You will experience great speed and excellent working of your phone.
9. Curvy Design
The first thing an individual looks at in a smartphone is its design. This beautiful flagship has a curvy design. It has round corners and beautiful cool colors. It has water-repellent colors that are designed to keep elegance in mind. It looks so premium when you hold it in your hand.
10. Price
Every feature is rest aside; before buying a phone first comes the price of every smartphone. This smartphone is launched in the market with a price range of 25,999 rupees. Shocked, yes having a ton of features in such a price range is brilliant. You will get everything that an individual wants from a smartphone; better speed, good camera, safety, and every single aspect requires in a phone.
These are some of the features that make this smartphone worth buying it. You can tell us some features about this smartphone or any other smartphone by commenting on DISQUS.