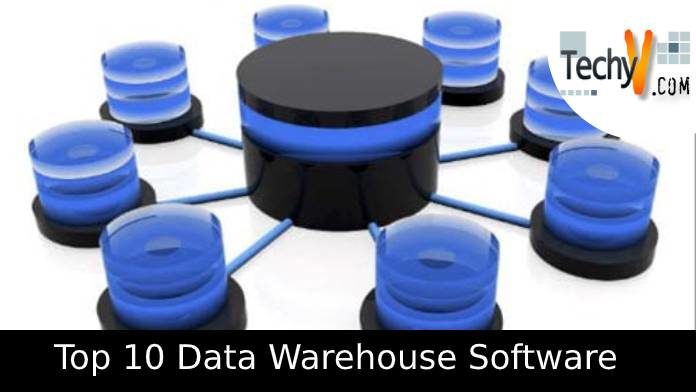 The Data Warehouse is used for reporting, data analysis, and considered a core component of business intelligence. Upload the data stored from operational systems. Integrate data collected from different sources and use them to prepare analytical reports. Distribute this to the knowledge workers in the enterprise, the company stores data about its customer information, products, employees, sales, and salaries. Analyze the data at the required time, and produce reports. Data Warehouse can overcome inadequate integration and inconsistent data. We use it for query and analysis rather than transaction processing. It helps the organization to predict or understand the sales pattern and to create marketing strategies accordingly.
1. DATON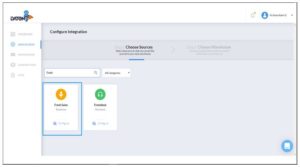 Use Daton to extract data and transform it. You can add new sales data into your warehouse using this software. It will help to support your analytics. It is a cloud-based product that allows us to integrate data from various platforms into a data warehouse. You can also incorporate new sales data with marketing channels to analyze the quality of your advertisements. Measurement of the performance can be done by your campaign too. Manage your warehouse efficiently by replicating data using Daton. It uses multi-cloud data warehouse support. Daton supports various platforms, and you can integrate it with databases, files, and analytic tools. This platform is cost-effective and secure to use.
2. BI360 DATA WAREHOUSE
BI360 Data warehouse configures your data and loads them into the server. No matter where you store your data, get a consolidated report, and analyze it using this software. This software is user-friendly such that even business users can make changes to it. It doesn't require an IT professional to manipulate data, but you can be an average person to do that using this software. Add modules and dimensions easily. Currency conversion features are available with a display of daily rates. You can import your data automatically or whenever you want. Automate your allocation of data and perform calculations efficiently.
3. FOREST ADMIN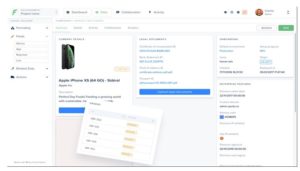 Forest Admin is compatible with all types of software. Data Warehouse and data management features are available in this software. Data integration and migration is easy with this software. Data quality control feature is also available. Extract data, and transfer, and load it onto this software to store it. Match similar data and merge it. Use this software with simple design, that you can install in five minutes. You can customize this software and handle complex scenarios with it. Data privacy and security is high in this software. The price of this software is $250 per month. It is ideal for all web companies.
4. SNOWFLAKE
Use Snowflake to manage all your data workloads on one platform. This modern data warehouse software makes work easy for you, and it contains multi-cluster shared data architecture to give better performance. It supports a more number of users at a time. Data exchange can occur safely in this software. App development is easy using Snowflakes, as this software automatically handles the provisioning of data across multiple clouds. Unlimited storage is available in this software. Data science helps to simplify Machine Learning and Artificial Intelligence to integrate everything into one cloud data platform called Snowflake. Join thousands of organizations using this software and acquire shared data services.
5. TERADATA VANTAGE
Teradata Vantage allows various tools and languages to connect easily. Get flexible deployment from this software such that you do not need to pay the penalty for changing your mind later. Combine visualization tools, predictions, and analytics into one platform. Get personalized customer experience through this software. Gain visibility on your sales and finance functions. Protect yourself against potential threats using risk mitigation. Get profits from complex business operations. Gain insight from your business analytics to improve your products. Vantage uses real-time sensor data to improve productivity. Asset optimization is possible through this software as it uses the Internet of Things (IoT). Use this software in various industries for data warehousing purposes.
6. AZURE SYNAPSE ANALYTICS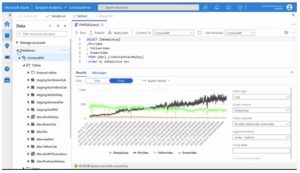 Azure delivers insights from your data at high speeds, and it uses Massive Parallel Processing (MPP) to run queries across a large amount of data. Apply Machine Learning models all to your applications using this software. Optimize the performance of queries using intelligent workload management. It provides a unified experience to reduce project development time. Get clarity of your business and secure your data with advanced privacy features through this software. Use SQL language to query your data. Enterprise your data warehousing and integrate it with SQL engines. Use your preferred language for querying like T-SQL, Scala, or Spark SQL. A dynamic data masking feature is available in this software.
7. PIVOTAL GREENPLUM
Create models for complex applications in Cybersecurity using Pivotal Greenplum. Use its query optimizer for large-scale data search. Analyze data in batches or as a large dataset with the best query performance. Get more control over the software you deploy. Reduce vendor lock-in and get more influence on the product direction. Combine analytic and operational workloads into this single platform. You can query external data sources with a Greenplum optimizer. Partition your storage and select the orientation of the table for processing. It contains integrated In-Database Analytics to provide in-depth learning capabilities. Use the innovation of this software in query optimization.
8. PANOPLY
Get all your business data stored in one place. You can synchronize data from up to thirty sources. Explore this data using SQL queries or visualize them using analytical tools. This data management makes it easy to integrate your data. This platform provides infrastructure-as-a-service, and it has cloud data warehouse infrastructure and Artificial Intelligence used in its automation. You do not need technical knowledge and coding skills to use this software. Replicate relational databases and transform your data simply. This software is secure and reliable. Panoply conducts a gray-box penetration test for all its code to keep data safe. Save time and make better solutions since you have all your data in one place.
9. GOOGLE BIGQUERY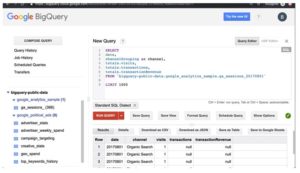 Analyze data using SQL at high speeds. A multi-cloud analytics solution allows you to gain insights from data. Get up-to-date information about all your business processes and predict the outcome of your business. Securely access your data and share analytical ideas about it. The connected sheet is a feature available for users to analyze a billion rows of data in Google Sheets without SQL knowledge. Machine learning models will help you to analyze data better. BigQuery migration service allows you to extract files from external sources and upload them into cloud storage. This data warehousing is serverless, and you do not need to worry about managing infrastructure or security.
10. AMAZON REDSHIFT
Amazon Redshift uses standard SQL to search for data. This software is three times faster than other cloud data warehouses. If the query you run is already present in the cache, then the result will be returned instead of rerunning the query, which saves time. It takes less cost to operate. Migrate your on-premises data warehouse to Redshift. Build powerful reports and dashboards using business intelligence tools. Restrict the amount of disk space used by using schema. Redshift supports multi-factor authentication to provide additional security during authentication. It is easy to set up, deploy, and manage this software. Automated provisioning is available in this software.