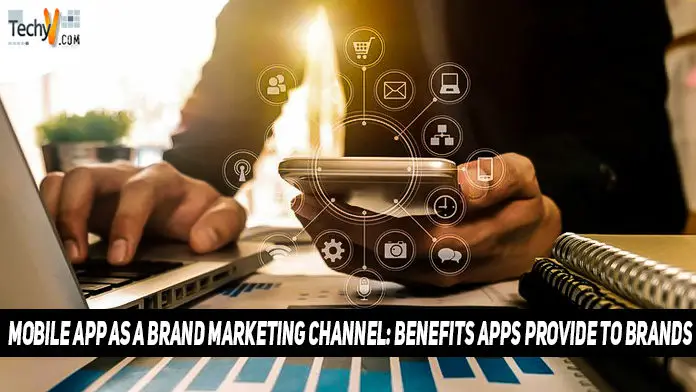 We live in a world that revolves around phones. There is more connectivity between populations and cultures than ever before and it's time for companies to take hold of the new market that has presented itself. Many brands have experienced such success due to the newest form of outreach and connection: apps. As long as smartphones have been around, businesses have found their digital footing thanks to their applications on phones and tablets.
Now that you've decided it's time for your brand to develop an app, it's useful to know how apps can assist in marketing and outreach. Think of your app as a form of an advertisement on a global scale – the best way to reach people is through their phones, and by making an app that people want to download, you're enabling your brand to expand and thrive. Making an app is no simple task and can quickly build in costs, so you might want to considerapps development services.
By outsourcing your app development to a professional and dedicated team, you're cutting costs and development time. This will get your app on the market sooner and begin the promotion and expansion of your brand faster. If apps cost so much to make and market, what's the point of making one for your brand? Developing an app for your brand is one of the fastest ways to expand your market and grow your audience.
Building Interactions
With an app specifically designed for you, you're building the amount of interactions people will have with your brand. The more interactions that occur, the more people will remember and talk about what you have to offer. This is easily achieved when you build an app that has a practical use for people. Don't simply develop an advertisement, build a resource that exposes what you have to offer people.
With an app, you're placing your logo and your name on their home screen and in the palm of their hand. The number of times a consumer will come across your logo per day will be much greater than with a simple website. Once a customer leaves your website, your logo is gone, and they don't interact with you unless that decides to come back. This places much more stress on getting it right the first time whereas an app will be present throughout the day for them to come back to whenever they see your logo.
Technological Advantages
Along with these perceived marketing benefits, having an app for your brand establishes many technological advancements that will help you out greatly. These advantages are shown when comparing an app to a website, especially at the mobile level. Websites are great ways to introduce your brand to the public but hold some drawbacks when compared to mobile apps.
● Easier Access – Phones are constantly either in our pockets or our hands. They're an extension of us and leaving the house without one is becoming unheard-of. With an app, your brand and the service you provide are constantly available for use no matter where the consumer may be. Be it public transit or relaxing at home, your app will always be present. With a website, the user is forced to rely on internet access in order to interact with your brand. Apps are also typically more GUI-friendly than a mobile website.
● Connection with the Phone – With a website, you're limited to the amount of interplay you have access to with the device. With an app, the functionality of the phone plays a big role in what's available to you. This means that an app has access to what the device allows you to work with – an app that translates to a watch has the functionality available there. A website is limited to what back-end coding was implemented.
● Push Notifications – The best way to alert your audience of updates and developments is through push notifications. These are the alerts we receive whenever we get a message or a news update. By including push notifications in your app, you're allowing your audience to further interact with your brand and keep updated on what's happening within the company. This is the best way to both advertise yourself and connect with your audience, making them feel part of the brand.
Apps can be significantly superior to websites when properly used. Making your brand known and marketing yourself in the modern age almost makes app development necessary. With all of the technological background that goes into making an app, it might seem unachievable for you. That's where software development companies will help you out.
Finding the Right Developer
Hiring the right company to help you develop your app is simple. It can be overwhelming with the number of businesses available to help create your app, but if you know what you need in your app, choosing the right developer is easy.
You'll want to hire a team that utilizes the latest tech and offers the best services. Having the ability to see the project throughout the development stages and provide feedback and suggestions is another feature to keep an eye out for.
Potential Costs
Developing an app can be an expensive endeavor so be prepared to drop a hefty amount of money. Experts say the amount it will cost to develop a basic functioning app can be up to $30,000. The more features you add, the higher the cost will be. Some apps can cost up to $100,000 to develop and a six-month process.
As it is such a financial gamble, you'll want to ensure that there will be a return on your product. To avoid the possibility of sinking $30,000 or more into an app that has no financial return, you'll want to ask yourself a couple of questions before hiring a development team. What problem does my app solve? Who am I looking to reach with my brand? If you can answer these two questions, you have a useful app that people will want. Market your brand with a mobile app.