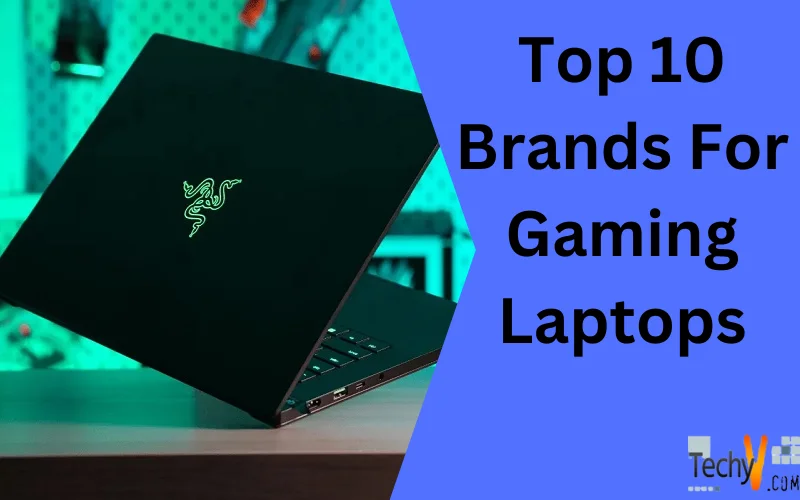 Gaming laptops are specially designed laptops for the fast and efficient running of games. In the current era, Esports has gained popularity among youngsters. For the smooth running of such games, proper specifications and advanced features are required like high storage capacity, high-end processors, and many more thus making such laptops quite expensive. The graphics card is responsible for rendering the images in games and for gaming, the proper graphics card is one of the necessities. At the same time, the display screen also plays an important role during gaming and thus a high-quality display screen is required for gaming laptops.
1. MSI
Miro Star International Co., Ltd. is based in New Taipei City. It is a Taiwanese-based company. It is a leading brand in computer hardware like laptops, motherboards, and computers both at industrial and personal levels. As per the research conducted in 2015, MSI has offices in over 150 countries. Their laptops have stylish designs along with powerful performance thus making them a choice amongst most clients today. Some of the famous Gaming Laptops include the MSI GE76 Raider, MSI Stealth GS77, and MSI Katana GF66. The Tobii eye technology offered by MSI makes it easier to control the game and improve aim.
2. Acer
Acer is a non-profit organisation. It was founded in the year 1976. It has offices in over 160 countries. Its headquarters is in Xizhi, New Taipei City. Acer's gaming laptop lineups include the Nitro series and the Predator series. Nitro is amongst the most affordable gaming laptop lineup which not only provides good performance but also provides users with different features like high refresh rate displays, backlit keyboards, etc. Acer's high-end gaming laptop lineup is known as the Predator series. Some popular Acer Gaming laptops include Acer Nitro 5, Acer Predator Helios 300, etc.
3. Asus
Asus has the aim of making a smart life for today and tomorrow. Asus has its foundation in Taiwan with its headquarters in the Beitou District in Taipei City established in the year. It focuses primarily on computer hardware and related electronic systems. It is amongst one of the popular brands for gaming laptops. It is considered to have produced the world's no. 1 motherboard. Asus takes special care about the quality of its CPUs, GPUs, and displays. One of the popular series in Asus laptops is the TUF Gaming which is designed to be more affordable but at the same time maintain quality and high-end performance. ROG Zephyrus, ROG Strix, and ROG Flow are some other gaming laptop series.
4. Razer
Razer is an American-Singaporean multinational company established in 1998 with its leading products in the electronics sector and gaming hardware. It was founded by Min-Liang Tan and Rober RazorGuy Krakoff.  One of the popular Razor gaming series is the Blade known for their thin and light designs making them in demand amongst maximum gamers. Another popular series is that of the Advanced Model series. Some of the popular Razor laptops are Razor Blade 15, Razor Blade 17, Razor Advanced Model 15, and many more.
5. Alienware
Alienware is a sub-part of Dell that specializes in laptops and peripherals. The computers manufactured by Alienware have a good performance, and sleek design along with the latest and innovative features. Though Alienware laptops are slightly more expensive than other laptops in the market, still one can compare the other laptops in the market after weighing the pros and cons of the laptop. Some of the gaming laptop models are Alienware X15 R2, Alienware M17 R5, and Alienware X17 R1.
6. Lenovo
Lenovo series has a wide range of features making it stand apart from other laptops in the market. These features include a Processor like Intel Core i5 or i7, a graphics card for the smooth running of games, a display with a high fresh rate (at least 120Hz), around 16GB RAM, SSD for fast loading of games, high battery life for long hour streaming of games. Some popular gaming laptops are the Legion 5 and Legion 7 series.
7. HP
Another popular choice for gamers is HP Laptops due to their high performance and wide choices offered in terms of graphics, display, designs, and many more. The gaming Laptop series includes the Omen and Victus series. Some of the popular laptops are HP Omen 16, HP Omen 15, HP Victus 16, HP Victus 16, and many more. When talking about budget-friendly gaming laptop series, Pavilion Gaming and Pavilion Power series.
8. Gigabyte
Gigabyte offers a wide range of Gaming Laptops for almost all different levels of gamers. Some popular Gaming series include AORUS and the G series. The Aero series offers a sleek design and is very lightweight and easy to handle while the Sabre series is a more affordable laptop series. Some popular gaming laptop models are the AORUS 17X, AORUS 15P XD, G5 KE, and G7 KE.
9. Dell
Whether we talk about professional or business purposes, Dell laptops are the best choices, which are known for their reliability, durability, and performance. Dell's line of business laptops includes the Latitude series. When talking about Dell's line of gaming, the Alienware series is the best with its apt screen size, high-performance processor, and faster SSDs. Some of the popular laptop models are Dell G15 5525, DELL G17 5721, Alienware X17 R2, and Alienware M17 R5.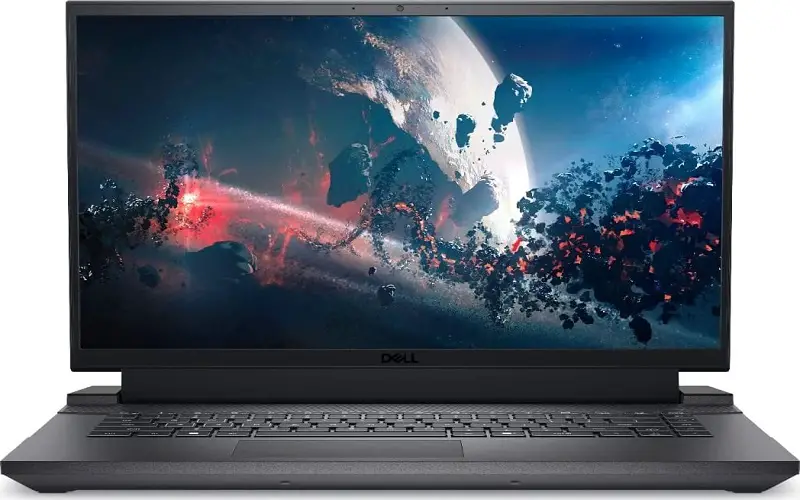 10. Eluktronics
Eluktronics is known for its high-build quality and customer service at competitive prices. The company's laptops include large storage devices, fast memory, and high-end CPUs and GPUs. These laptops include many other features that are important for gamers such as high-refresh-rate displays, customizable RGB keyboards, and long battery life. Some of the popular models are MECH 15 G3R, MAX-15, RP 15, and MECH-17 GP2 and MAX-17.