When you are searching for a business laptop, there are numerous requirements that need to be taken care of. The processor is one of the most important things when it comes to purchasing a computer. Nowadays, Intel Core i7 or i9 or AMD Ryzen 7 or 9 are best in terms of performance. Processors play a vital role in multitasking and seamless performance. Ample Ram should be available for executing day-to-day tasks, preferably 16 GB or more. The Vast availability of RAM ensures clean, smooth performance while handling heavy applications.
Adequate storage should be there, with the combination of SSD and HDD. These are essential for storing large files and programs. A better resolution screen is necessary for proper viewing angles and editing videos at high frame rates. Considering these requirements, let us find a laptop that meets your daily needs.
1. Apple MacBook Pro
The Apple MacBook Pro comes with a high-resolution display, and its screen gives high-resolution pictures and videos, which are required by professionals who edit videos and photos on a day-to-day basis. The MacBook Pro is a premium-range laptop. It is one of the favorite choices of working professionals. It offers a battery backup of up to 20 hours. It supports one of the best processors in this range of laptops.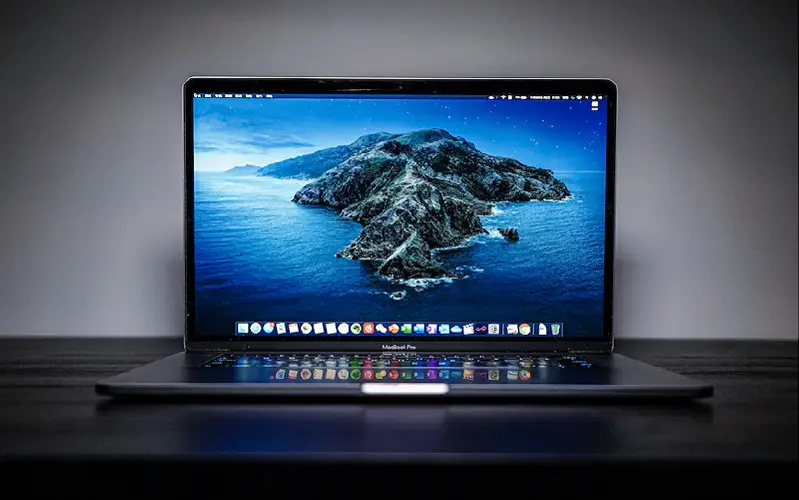 2. Samsung Galaxy Book 3 Ultra
The Samsung Galaxy Book 3 Ultra is a stylish laptop that recently came into the market. It is lightweight. It offers an exciting and small display that gives crisp visuals, and at the same time, it comes with a powerful processor that guarantees to make multitasking much more effortless. Galaxy Book 3 Ultra offers a variety of features, and it is a power-packed laptop.
3. Lenovo X1 Carbon (9th Gen)
The Lenovo X1 Carbon is a top-tier business laptop. It has a powerful processor, which allows smooth multitasking. The security features of this laptop are among the best in this price range, with a reliable fingerprint scanner that protects your data. With a long-life battery and being lightweight, it offers a well-built body, provides durability, and is easy to carry. The processor used in this laptop is powerful enough for smooth multitasking.
4. Apple MacBook Air M2
The Apple MacBook Air M2 can be the best choice for business users and students who love coding. Powered by a powerful processor, which is an M2 chip. The Looks and feel of this laptop are fabulous, and it is light in weight. The battery of this laptop is so massive that you can work from anywhere. It adds extra protection to your data. This laptop is an ideal laptop for working professionals.
5. HP Elite Dragonfly G3
If you are looking for a premium-looking laptop with best-in-class features, HP elite dragonfly can be the best choice. It supports high-resolution displays with the best color quality available in the market. HP has provided a powerful processor in this laptop, which makes its operations smooth. This makes HP Elite Dragonfly an excellent choice for students.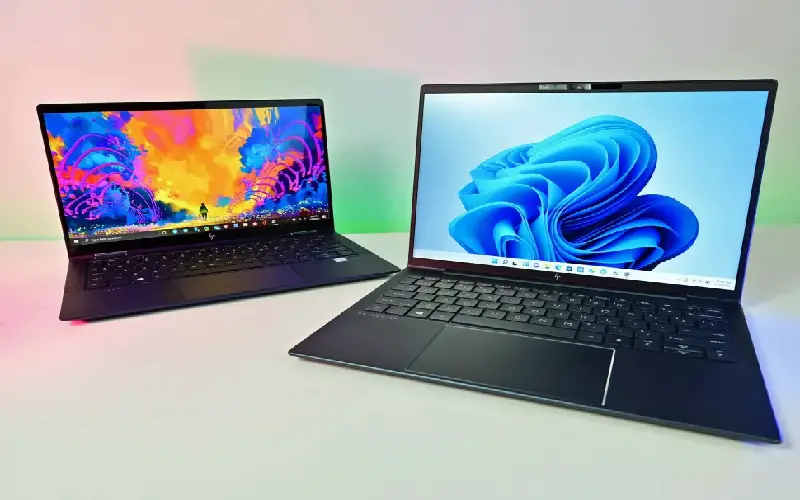 6. Huawei Mate Book X Pro
If you are looking for a premium business laptop that is known for its sleek and stylish design, then the Huawei MateBook can be the best choice. It has a beautiful display and minimal bezels, which give it an edge over other laptops. The main highlight of this laptop is its processor, which is ideal for working professionals who want a power-packed notebook with good performance and huge battery life. All these features make it a perfect business laptop.
7. Lenovo Think Book 14s Yoga
Lenovo Think Book 14s Yoga is a laptop that stands apart from other laptops in terms of its design and performance in this price range. It provides a crisp and robust display, which helps you in content creation, such as video editing and photo editing. It offers a long battery life, which allows you to work for longer hours. This laptop comes with enhanced security features such as a fingerprint lock. It is an ideal laptop for businesses and users who create content on the go.
8. Acer Swift 5
One of the critical features of the Acer Swift 5 is its weight and performance. It becomes easy for users to carry around this laptop because of its sleek and elegant design. Swift 5 supports a powerful processor that can complete your day-to-day tasks efficiently. Swift 5 can be an ideal choice for users who are looking for a business laptop.
9. Dell Latitude 9430
The Dell Latitude 9430 is known for its gaming performance and exceptional security features. It provides a pleasing aesthetic design that offers a display that has crisp visuals. The Dell Latitude 9430 comes with a powerful processor that can handle huge files and applications efficiently. Latitude 9430 is an excellent choice for users who demand a secure laptop with top-notch features.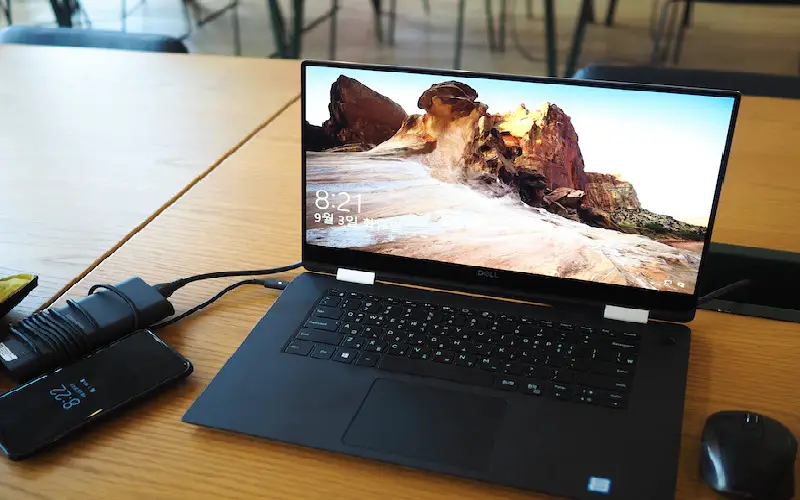 10. Dell XPS 13 Plus
The Dell XPS 13 Plus is known for its design. The XPS 13 Plus comes with a powerful processor for professionals. The XPS 13 is lightweight and can be easily carried to the office or any other workplace. XPS 13 Plus has advanced security features, which are rare in this price range. This laptop is an all-around laptop that offers everything in a single package, such as performance, battery, security, and style.