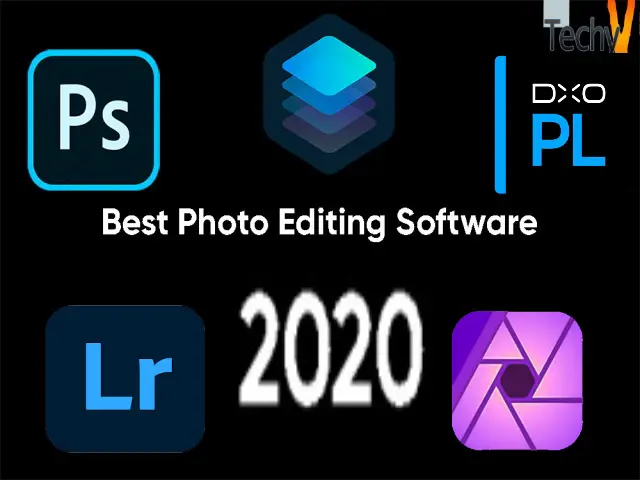 There is a story behind every picture. Sometimes, we fail to capture a picture with some good lighting, the perfect angle, or a perfect background. We do not get another chance to capture that moment, although we do get a second chance to make our pictures look better with photo editing software.
Apart from enhancing the beauty of our pictures, there are a few other advantages of editing photos –
• The size of the image reduces, which makes it easier to upload on other platforms
• Some of the photo editing tools will give you an option of storing your images on the cloud
• The smaller size of the image improves the speed of your website page
• It also increases the search ranking of your blog
• You can give that professional quality to your photos without efforts
Almost all the professional DSLRs and phone cameras have gone beyond our imagination in terms of clarity, quality, and functionality over time. Editing a picture is a rather important post-processing step. Whether photography is your hobby or your profession, editing will give you the confidence to upload your pictures for the world to see.
To use a photo editing software, one requires technique, so we have also included software that comes along with instructions for beginners. We have enlisted the top 10 photo editing software for you –
1. Adobe Photoshop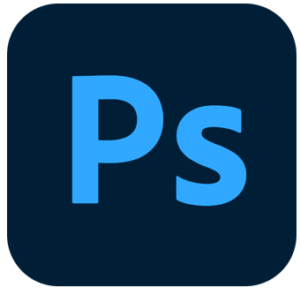 It is hands down, the best photo editing software. It is the most trustworthy application for photographers, graphic designers, and digital artists. It was created in 1988, becoming an industry standard, leading to using it as a verb, like 'photoshopping' that, in fact, Adobe dismisses. The features can be expanded with plug-ins. It does not have a cataloguing option. The photography workspace, 3D workspace are some of the many presets provided by this tool.
Experience level: Professional
Compatible with: Windows and Mac
Features:
• Layered editing
• All file formats supported
• Many tutorials available
• Colour correction, brushes, filters, digital drawing, professional features.
Disadvantages:
• Difficult to use for beginners
• Subscription is expensive
2. Affinity Photo
This is a low-budget alternative for Photoshop. It is compatible with PSD (photoshop document), for smooth working between the two file formats. It has a workspace for RAW photos. Your vision, imagination will be brought to life in its best form with the help of this tool. Although it lacks instant preset effects setting, it wins you over with its image-editing feature.
Experience level: Professional
Compatible with: Windows and Mac
Features:
• RAW processing
• Resolution-independent editing
• Features like image stitching, alpha composting
• HDR tool mapping
Disadvantages:
• Does not have an image organizer, yet.
• No browsing and cataloging tools
3. Adobe Photoshop Elements
This is a user-friendly version of Photoshop. It is a great choice for hobbyists and professionals, too as it has three levels – Guided Edits, Quick Edits, Expert Mode. In addition, it has Sense AI (artificial intelligence) feature that completes your task quicker. As it is mainly for photography enthusiasts, it lacks soft-proofing (it is a prepress printing process). New features include batch-editing, adding facial expressions with Adobe Sensei, filters, and effects to images. Even though it is a successor of Photoshop, it is simpler.
Experience level: Beginner, Hobbyists
Compatible with: Windows and Mac
Features:
• AI-driven automation
• Powerful image-editing tools
• Some versions can work on PDFs
• Guided editing options
Disadvantages:
• Crashes regularly according to reviews
• Limited options of sharing on social platforms
4. Corel PaintShop Pro
This is a great tool for novice users as it is straightforward and not advanced. It is inexpensive, beating Adobe Photoshop in most departments except for its non-compatibility with Mac OS. Some tasks are automated and scripted in Python language. It has impressive features like vector graphics edits, among many more listed below.
Experience level: Beginner
Compatible with: Windows
Features:
• 360-degree photo editing
• Touch-screen compatibility
• Content-aware cloning feature ('patch' tool)
• Geo-tagging (the process of adding geographical identification)
Disadvantages:
• Can work with Windows only
• Some operations are slow
5. Adobe Lightroom
Adobe Lightroom is your go-to tool for image organization and manipulation features. As it is a cloud-based program. It works on iOS, Android as well as Apple TV. You can edit, save, share, tag many images along with features like face-detection, fixing, and blurring tools.
Experience level: Professional
Compatible with: Windows, Mac OS, iOS, Android
Features:
• Edits are non-destructive (keeping original image separately after editing)
• Cloud-back with full resolution
• Auto-tagging
• Third-party plug-ins
Disadvantages:
• Does not have extensive features like Photoshop
• Import files before editing
6. Capture One Pro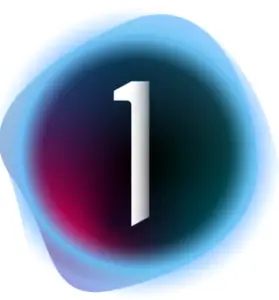 Developed by Phase One, it has some features that even Photoshop doesn't have! Professionals will get some powerful tools to work with. It is localized for Chinese, English, French, German, among many other languages. Some versions work with Sony, Fuji, Nikon cameras only. It has features like layers, black and white conversion, tethered photo (connect your camera to a computer and view images instantly after capturing)
Experience level: Professional
Compatible with: Windows and Mac OS
Features:
• Image cataloging
• Film grain
• Healing and cloning tool
• Ability to print directly
Disadvantages:
• Expensive
• Interface is intimidating for beginners
7. ON1 Photo RAW
This is your all-in-one image editing tool. It works as an independent program, at the same time it has plugins for Lightroom and Photoshop. It has extensive features that keep upgrading with newer versions. There is a library for presets and filters from which you can select manually. The interface is simple, with a good number of tutorial videos. You get image organization, adjustments, effects, HDR photo merging. The latest version has AI selection tools.
Experience level: Beginners and Professionals
Compatible with: Windows, Mac, Linux
Features:
• Low-budget
• Metadata system
• You can use text in your images
• Portrait mode
Disadvantages:
• Difficult to back-up
• Raw processing is inefficient
8. GIMP
GUI Image Manipulation Program is an open-source, free software because of which it has a large number of enthusiasts who have created their plugins. It is a beginner alternative to Photoshop, Lightroom. You can perform image-retouching, color correction, file management options. It lacks tutorial videos, making it difficult to get aquatinted with the interface. It is free software, which gives it an edge over the other beginner-friendly tools.
Experience level: Beginner
Compatible with: Windows, Mac, Linux
Features:
• Basic and advance tools
• Built-in file manager
• Transcoding between file formats
• Hardware support
Disadvantages:
• Lacks tutorials
• Difficult to learn
9. Skylum Luminar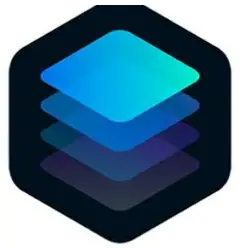 Luminar has over time, become one of the most popular photo editing tools. It has the same keyboard shortcuts as Lightroom, so it makes it easy for you to get used to it if you've been using Lightroom earlier. It has a large collection of filters, customized workspace, and non-destructive editing. You have to pay just one-time instead of a monthly payment. It has unique filters like Sunray filter (can add real looking sunrays).
Experience level: Beginner
Compatible with: Windows and Mac
Features:
• AI editing
• Image cataloging tools in Library
• Editing in layers
• User-friendly
Disadvantages:
• Raw processing is not as good as others
• No face recognition and keyword tagging
10. DxO Photolab
You get a 30-day free trial before subscription, it is a competition to other software solutions. It can deliver the desired result, much better than other tools. The interface is easy as it converts your pictures to jpeg formats. It works with lots of features and tools to make your images look the best. The PhotoLibrary feature is a weakness though it gives you a pleasant experience with image-editing.
Experience level: Beginner
Compatibility: Windows and Mac
Features:
• Noise reduction
• Geometry corrections
• Local adjustments
• Customized profile
Disadvantages:
• Pay extra for some tools
• Does not have cataloging tools