1. Turning on the Guest mode
If you needed to give your smartphone to someone and you are worried about the confidential data, then turn on the guest mode.
Swipe down the phone screen using two fingers to pull the notification bar and tap the user icon.
Click the Add Guest icon, and this enables the guest mode. This option provides a new account to the user who wants to borrow your phone, with only pre-installed apps and default settings on the phone.
Some smartphones such as the LG G3 have guest mode placed at the system level. To enable the guest mode in these phones, open "settings" > scroll down to find the "general" section > select "privacy" and enable the guest mode option.
2. Chrome Home mode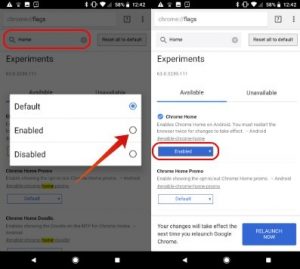 Open the chrome application and type the URL chrome://flags in the address bar. You will be taken to Google flags menu, which consists of beta features which they want people to test consistently. From here, enable the Chrome Home flag which brings the address bar to the bottom of your screen.
3. Double Tap to open Camera
The one setting which you should turn on significantly is double tap the power button to open the camera. This setting is beneficial if you have a lot of apps on your phone or your phone is pretty big, it would take some seconds to browse and find the camera app.
Go to settings> Buttons > enable "press power button twice for the camera."
4. Instant Apps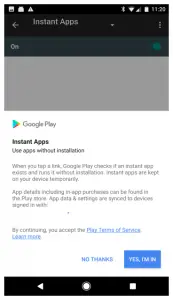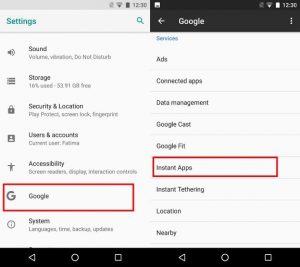 Google provides a new option which lets you try apps without installing them on your phone.
When you tap a link or search for an application, Google Play checks if the instant app exists and allows you to try without installation.
To enable this feature, go to Settings>Google>Instant Apps. Enable the option after which Google Play provides a notification, tap "Yes, I'm in." Now you can search for an app on Google or the Play store, and a "Try Now" option appears if an instant app exists.
5. Face unlock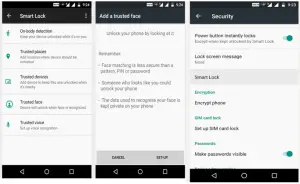 You can unlock your phone through face recognition just like iPhone X or One plus 5t. But this feature is only supported by Android 5.0 and above.
Go to Settings> Security, set a lock screen password if not already set. Then select Smart lock, choose the "Trusted face" option, keep your face in the center of the circle that appears. Wait for the process to complete. Now a small circle appears at the bottom center of your screen, which will recognize you and unlock the phone.
6. Gboard Number Row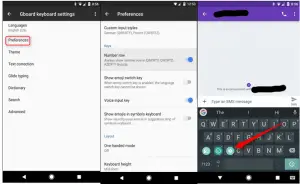 Sometimes you have to toggle between numbers and alphabets while typing. The Google keyboard provides an option to enable persistent number row.
Download the Gboard from the Play store (in case you don't have it installed on your phone). Press the comma key for two seconds which displays the settings icon. Go to "Preferences" in settings and enable the "Number row" option.
7. Play Protect
Google Play Protect is a built-in malware protection for Android by Google. The Play Protect secures your device, data, and apps. The Play Protect scans billions of apps on the Play store to ensure that they are safe.
Tap the "Settings" icon > go to the "Google" section and select "Security" > tap on "Google Play Protect" section. Enable the "scan device for security threats" option.
If you don't find Google settings, open Play store > tap on the gear lines > scroll down to find Play protect and you can enable the option.
8. Do Not Track
When you are browsing, many websites keep track of your searches and browsing history, and they show you personalized ads and recommendations. You can disable this by switching on the "Do Not Track" option in the Chrome browser.
Open Chrome > Go to Settings > Privacy > scroll down to find the "Do Not Track" option and enable it.
9. Hide Sensitive Content from the Lock screen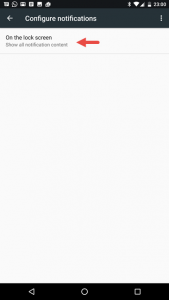 In Android 5.0 Lollipop and above you can respond to the notifications directly from the lock screen. Although this is convenient, others can read your messages.
To hide personal notifications, open Settings > Notification > Tap the notification setting icon and select "hide sensitive notification content" option. Now the notification on the lock screen will show content hidden. You need to unlock your phone to respond to the message.
10. Locate your lost device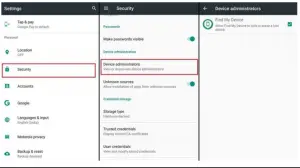 You need not worry if you have lost your phone and all your personal information. This setting enables you to locate your phone and erase your data.
Go to Security > Security > Device administrators and enable "Find My Device." You can use the web portal of Find My Device to find, lock or erase data on your phone. In case if you have misplaced your phone while connected to the internet, you can ring your phone loud even if it is on silent for 5 minutes.