Everyone loves watching movies. But, children love watching animates series, movies, cartoon serials, etc. The world of animated videos has also made the field of business and education more comfortable. The animation making software has made it possible to create your animated movie. There is a wide variety of software tools that enables us to create animation movies with distinct features. These software tools not only provide the platform to create animated movies or videos but also a platform to promote the created movies on Facebook, Twitter, YouTube, and various other social media. Let's see the top 10 animated video making software tools along with their features.
PowToon:
PowToon animated movie maker software is specially developed for various business purposes. It provides an easy platform to create video presentations for marketing, IT, HR, training, etc. It offers a wide range of features like animation, audio, video, offline presentation, effective business collaborations, a huge set of templates, customizable videos, project planning, drag, and drop options, etc. This software provides free usage up to 100MB storage. Additionally, there are three more packages, namely Pro, Pro+, and Agency. The Pro package requires an amount of $89 per month, the Pro+ needs subscription of $197 per month, and the Agency version requires $1188 per year.
iClone5:
iClone5 is another top animation movie maker software tool, which is incorporated with multiple features. This software aids in creating 3D video animations. It is used widely to make any presentation video or small animated movie. iClone5 is based on a motion graph system. It includes motion capture with depth cam, body motion puppeteering, face motion puppeteering, face motion key editing, body motion key editing, auto lip-sync, etc. This software requires a RAM of 256 GB and is compatible with Microsoft Windows operating system.
GoAnimate:
GoAnimate assists users to create high-quality animated videos. It includes a lot of distinct features. This software offers a comfortable platform to create high definition videos. GoAnimate software tool incorporates tons of templates, images, voice recordings, voice support, etc. This software comes with three packages. The first package of the GoAnimate tool requires $39 per month to pay. The second package needs a subscription amount of $79 per month. Lastly, the third package needs an amount of $159 per month.
Video Explainers:
The Video Explainers software is easy to use a software tool to create an animated video. It provides a lot of features to its users. It incorporates video presentation or movies that make easier for students to study. Also, this application assists business workers in making effective video presentations. Also, the user can publish the video created on social media. But, it requires five steps to be followed. They are Discovery, Scripting, Storyboarding, Animation, and Delivery.
Wideo:
Wideo is one of the top 10 software tools to create animated videos. This software is an online-based tool that creates animated videos or movies. Wideo software provides a provision of sharing created videos or movies on social media platforms like Facebook, Twitter, and Youtube. This software is being used widely in the field of business, education, to make the presentations and tutoring classes more efficient. The greatest advantage of using Wideo is it is free of cost and does not charge a single penny. So, you can try this application with all the basic features incorporated in it.

Toon Boom Studio:
The animation maker software Toon Boom Harmony incorporates all the features required to create the animation. This software is very well-known for 2D animations. This software comes with three different versions, namely Harmony Advanced, Harmony Essentials, and Harmony Premium. The Harmony Essentials is best suited for students and learners. The Harmony Advanced is specially designed for passionate people, freelancers, and the Harmony Premium is used by professionals and businesses. The Essentials package is available at 400 euros, Advanced at 1030 euros, and premium at 2085 euros. It offers a free trial of 21 days.
Dvolver:
Dvovlver is one of the most-used animated movie maker software tools. This software offers an easier platform for users to create high-quality videos. This software does not require any signing or login formality. You can use it free of cost without paying a single rupee. The Dvolver software is also called as Dfilm, which has provided a platform to more than 8 million movies. But, the disadvantage of the Dvovlver tool is it does not provide drag and drop options. Also, there is a huge set of characters and images. Only limited characters are offered by this tool.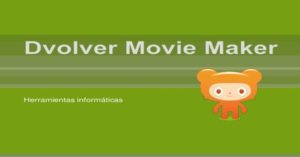 Zimmer Twins:
The other top video making software tool is Zimmer Twins. This software tool can be used in the business sector, educational field, and for entertainment. You can use this software in two versions. The free version provides all the basic features required for making a video or movie. The other version requires the subscription and need some payable amount. The subscription version allows users to access the advanced features like sharing the video or movie, rating or commenting on the other animated videos, and many more. The advantage of using this application is in the free version; it provides four major clips. They are Talk-bubble, Chase, Close-up, and Star.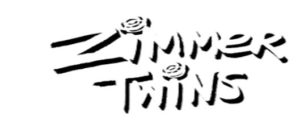 Rawshorts:
Rawshorts is also a widely used animated video or movie maker software tool. Users can create videos or short movies with enhanced and advanced quality. This software provides drag and drops options, which will offer an easy provision to make videos. Users can upload their videos, trim the videos, add media and text, etc. Additionally, Rawshorts incorporates a large number of transition effects. You can also share, export, and download videos from this tool.
Renderforest:
Rnderforest is specially designed for business purposes. The features in this software are animation, customizable branding, a huge set of templates, media, transition effects, social sharing, text overlay, voice-over, privacy, audio content, collaboration, searching and filtering videos, etc. Also, there a is free package of this software with all the basic features. If a user desires to access advanced features, he or she to subscribe with an amount of $9.99.