If we say that 21st century is the period that has changed the world completely, then we are not wrong; we can say that we are living in a technological age. This world is full of amazing technologies and still on the way of creating a much better future. If we study the world stats, we will see that many people of different regions of the world are facing problems like hunger, unemployment, poverty, drought, etc. we can say that they are still struggling with them.
To solve these problems many technologies are evolved and are used to solve the problem of people of that region of the world which are still struggling. We can say that some have already done this and some are on the verge of doing this. The list of technologies includes INTERNET, Radio, Television, Mobiles, etc. But which is the most dominant and useful out of all these? Let's have a look at some of these technologies –
INTERNET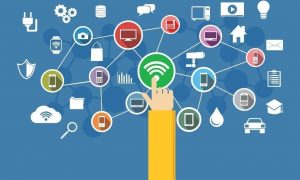 The INTERNET is the most important discovery which is helping people most to solve their problems. The discovery of internet has created so many opportunities; people can work from their home in any part of the world of the world. The jobs created by INTERNET are so easy to do that anyone can do it. In this age of machines, the number man required to do a job is getting lower and lower, this increases the unemployment, but the discovery of INTERNET helped people to find the opportunities.
In factories, the machine can do the work but in technical fields machines cannot perform the tasks; they require coding, languages and all such stuff for which men are required. For this kind of work you don't need to go the workplace daily you can work from your home, you just need access to a computer and INTERNET.
The INTERNET has not only created jobs but helped to create their job; it has made self-employment so easy that anyone can become self-employed. You just need to create a website for your business or whatever kind of work you want to do. You can easily contact customers and vendors.
If you want to earn money, you don't even need a website which will help you to implement your idea, you just need a business idea, and there are websites through which you can sell or buy things. Overall we can say that the INTERNET has spread awareness among the peoples.
MOBILE PHONES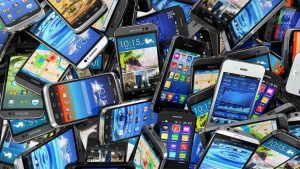 In this century mobile phone is the most useful part of one's life because it can do everything you want it to do. It can get you in touch with anyone whenever you want; it doesn't depend on the distance between the peoples. You can know about any part of the world using it. You can access the INTERNET through it which can solve any problem; we have already told the advantages of the INTERNET in the above paragraph.
The mobile phone is just an addition to access the INTERNET simply and efficiently because everyone cannot afford computers which are much costlier than mobile phones. The most important feature of the mobile phone is that it is the mobile tool you can take it wherever you want in your pocket.
So, we can say that Mobile phones are the easiest and efficient way to access the INTERNET.
CONCLUSION
Keeping in mind that above two are the most common technologies to solve world problems we just explained the above two, but there are many more technologies which have diminished the world problem and much more are developing.