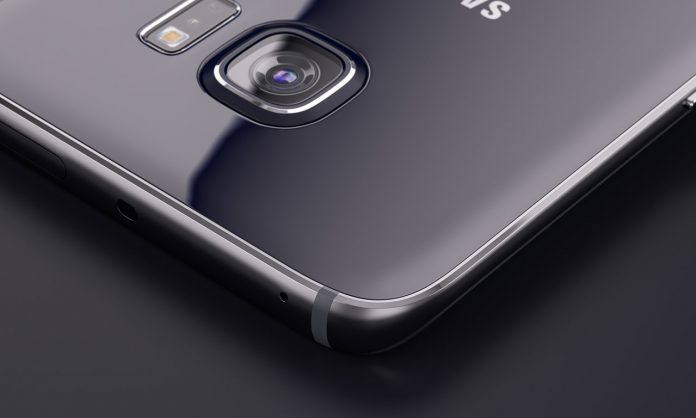 The phone market was moving towards a standstill until Samsung came and resurrected it. All new phones in the market had similar looks and feel. Not many could come with innovative designs, and in the monotonous market, Samsung's S8 is that much-needed change.
The phone is built beautifully with looks that are second to none. The screen is a 5.8 inch with an Infinity AMOLED display, which just adds to its overall magnificence. Holding it, is, in itself an exquisite experience as it is an almost bezel-less phone.
Though the phone feels thin and light at 155 grams, it is a brawny make. The S8 is water resistant up to 1.5 meters. Somewhat like the recently launched LG phones, the Samsung S8 is bezel free (almost) giving it a very premier look which is very different from other phones in the market.
CAMERA
The camera department hasn't changed much, and all features are very much like its infamous successor. There is no addition, whatsoever, as one can see there is no dual sensor or no wide angle lens. The shots are pretty crisp, and the camera color reproduction is superb. The only sizeable upgrade is a better multi-frame image processor, which leaves you with sharper photos rather than blurred images. The front camera has a 8 MP camera which takes good shots along with the rear camera, a 12 MP.
SECURITY
The phone has a very well conceptualized security system which has both, a fingerprint scanner as well as an Iris Scanner. Both of these are quick to action and work well in most cases. The phone responds well.
SOFTWARE
Samsung has been one step behind others in the software department but not anymore. Samsung has an aesthetic layout of its new phone and looks classy with the no bezel outer look. Unlike previous versions, the icon pack in the S8 is quite prime and looks way better than other childish Samsung icons.
The most important feature is the Bixby addition, which is Samsung's answer to Apple's Siri. The phone has a different button to summon Bixby, the personal assistant. This PA can do any work and is imbedded in every program of the phone. Currently, Bixby supports only South Korean and US English, after a few updates, Samsung looks to target bigger markets as Indian English and Hindi, and also the UK English.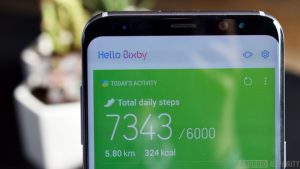 BATTERY
The S8 comes with a 3000 mAh battery which lasts around a day of moderate use. Samsung has lately been working a lot on its battery life and it shows by it's upgrade on the S8.
One Liners-
8-inch quad High Definition Display
Samsung Exynos 8895 in Asia and Europe with Qualcomm Snapdragon in the USA
4GB RAM with a 64GB storage, that is expandable up to 256 GB
3000mAh battery, wireless fast charge
Rear camera is 12 megapixels with a f/1.7 aperture double pixel sensor
Front camera is 8 megapixels with a f/1.7 and supports auto-focus
The phone comes with an Iris &fingerprint scanner
The personal assistant, Bixby is on-board
Runs on Android 7 Nougat