The global mobile industry is rising rapidly and tremendously. Since smartphones have become an integral part of our lives, it is therefore mandatory to select a phone that is predominant for your needs. Smartphones are said to reduce tension in a busy working life. Smart mobile usage stimulates and increases the functioning of your brain, helping you remain healthy and bustling.
In the last two decades, smartphones have become a top priority for our lives, and their craze and fascination are on the rise day after day. Without a cell phone, we begin to feel incomplete. That's why the company of smartphone manufacturers is rising at a rate of knots every day.
The following list has been made after researching on multiple factors, such as revenue and production.
1. SAMSUNG
Out of all the other mobile brands in the world, Samsung has managed to take the lead in the list of top-selling phones in the world as per the stats, which shows that its market share is 31.38%. Samsung Electronics is a South Korean company their smartphones are designed with a great combination of cost-efficiency, performance, and accuracy.
2. APPLE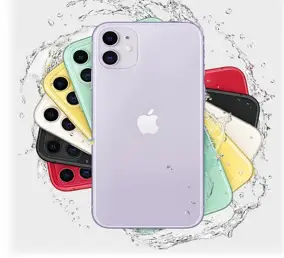 Apple Inc. is a multinational company established in America that designs, develops and, markets electronic products, such as computer software online services and, of course, smartphones. It was the first company to introduce the world's first smartphone brands called the iPhone using its iOS-based operating system. Its market share in 2019 was around 22%, with a profit of USD 49.5 million.
3. HUAWEI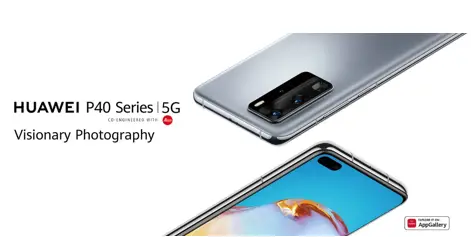 Huawei is the third-largest smartphone brand in the world. It's a multinational Chinese corporation. It is a leading global supplier of information and communication technology (ICT) services and mobile applications. Today, more than 80 percent of the Top 50 Telecom Companies in the world have partnered with Huawei. In December 2019, Huawei announced that its annual sales had risen to US$ 121.72 billion, with an increase in market share of about 9%.
4. XIAOMI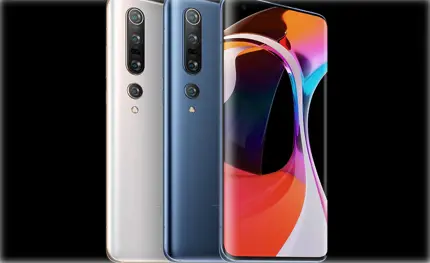 Xiaomi is a multinational Chinese company. It makes and invests in smartphones, apps, MI TVs, fitness bands, and, many other products. Thanks to its insistence on continuous product growth, Xiaomi has been able to create brand awareness. Due to its aggressive advertisement and marketing campaigns, it has also been able to gain a significant market share, especially in India and China. With steady growth, Xiaomi competes with the world's top global mobile brands, with a market share of approximately 7.5 percent.
5. BBK ELECTRONICS
BBK Electronics is the owner of Oppo, Vivo, Realme, and Oneplus, and together, they have acquired a significant share in the world, especially in India and China The sales and customer satisfaction is on the rise. Since this ranking is due to the compilation of 4 brands, it is difficult to bring the revenue and share it on a single page.
6. LENOVO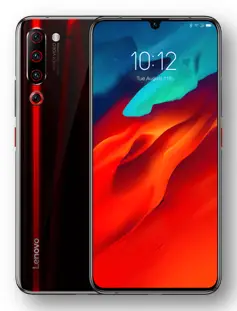 Lenovo is a multinational technology corporation based in Hong Kong. It Manufactures and sells personal computers, laptops, smartphones, workstations, servers, electronic storage devices, etc.  After Lenovo acquired Motorola, its market share has increased, showcasing its presence over the world market with an approx. market share of 3.2%
7. LG
LG is a multinational corporation in South Korea. It is the fourth largest electronics firm in S.Korea. This brand, while very popular, is not very popular when it comes to the cell phone manufacturing industry; still, it has managed to retain a market share of 2.9% due to its brilliant android features, which attract users.
8. ZTE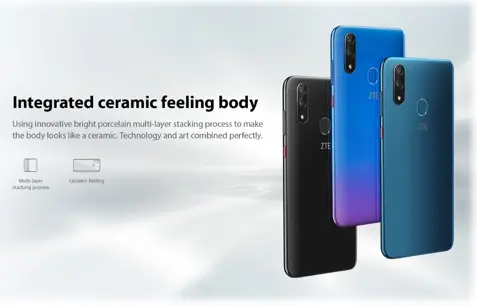 ZTE is one of China's leading manufacturers of smartphones, cell phones, laptops, etc. other than telecommunications and network equipment. Thanks to its wide range of mobile phones and its distribution network, it has a strong global presence. Cell phones manufactured by ZTE are also marketed under the brand OEM in various parts of the world. With broad distribution and marketing, ZTE operates in 140 countries. This amount of presence and good sales demonstrate why ZTE is one of the world's leading smartphone brands on the global market.
9. MOBICEL
Mobicel is a South African mobile phone and smartphone company known for its economic and budget mobile phones, smartphones, and tablets with on-demand features and specifications. due to steady growth, it has acquired a market share of around 2%, and shortly it will most probably dominate the world market due to the best in the class technological feature.
10. NOKIA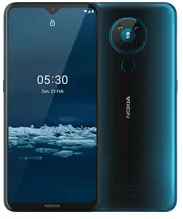 After Nokia acquired Alcatel lucent, together they got a good share in the world market, due to hardware and software features with customer service, the company wants to sound promising on the front of it. However, the sales are drastically declining; still, due to global presence and decent revenue, this can be ranked as last in the top 10 mobile companies of the world.