Features of Newly Released Adwords 2011
Today, consumer's most likely turns to the internet in their quest for specific products and services, so businesses must understand the weight of Google Adwords ads service to provide the best services and new features to the business company in publishing ads effectively. Google has updated Adwords with many important features on this year 2011 which impalement the gap of previous Adwords. Here we are going to elaborate not only Adwords' new updated features but also the difference between them. Newly Released Features:
Adwords Editor Version: Google has recently released a new version of Adwords editor 9.5.1. It helps to manage your Adwords campaigns easily. You can download the latest version of editor from Google's website to work offline and make bulk changes add in just few minutes, and then you can upload them instantly. Adwords editor is available for Windows and Mac.
Google +1 Button for Ads: It's an important innovation of Google Adwords features. Google +1 Button helps you in sharing your content allowing others to expand your reach very shortly. It is an important tool to boost your site and ranking dramatically.
Extended Headline: This new feature helps to grasp if you want to occupy the higher position in campaign success than your competitors. By editing your ad body copy to be a distinct sentence with proper function, you will surge the chances of having an extended headline. To boost CTR, mobilize all your means and adjust your ads.
Instant Preview of Adwords Ads: This feature has changed a lot of search conventionality. We feel a great convenience having seen this screen shot when we are questing for expected result. We can take a look that helps us to reach the core of the page before we load it. So, it is an important feature that obviously helps us to save our time.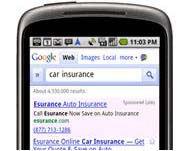 Click to Call Phone: When we search for specific product using our mobile phones, we often refer to call a store rather than visit regarding store's website. Thus, new Adwords feature click to call phone extension works.
Hyperlocal Distance Information: Hyperlocal is an augmentation to location extensions that helps your customers know how close they are to your business. This feature provides all important information about your customer including your address, phone number, your location on Google Maps for Mobile. Actually, this feature is used to inform the distance of your business center so that they can easily get you.
Enhanced CPC: Enhanced CPC (cost-per-click) is one of the most important newly released Adwords feature. It is an automatic bid management feature that is designed to increase ROI (Return on Investment) on Max CPC campaigns. Enhanced CPC works on Google, the Search Network, and the Display Network. Your percentage of ROI in an advertising campaign indicates your success.
Automated Rules: It's an important innovation of Google Adwords that let you schedule automatic changes in your account so that you do not need to spend more time to monitor and change campaign. Using this feature you can pause low performing ads or keywords, adjust budgets for certain day.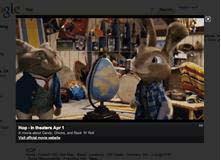 Media Ads: This is another Adwords important feature. Media ads are the ads of video on Google. It introduces a new way to target, pay for, and experience. If your customers are looking for your brand that engaged with video content then it is the right option for you.
What are the differences of the new Google Adwords from the old?
There are many differences between new and old features of Google Adwords. We use an Adwords editor to launch our ads effectively. It might differ a lot from old one. Am I not right? Of course we would not feel free to use Adwords as we feel right now. Google has turned a lot of change by updating many important features that helps us to optimize our business shortly. So, using new version of editor, Google +1, extended headline, Instant preview of Adwords ads, click to cell phone, automated rules, and Media ads. All these features are the differences of the present Adwords from older Adwords.
Is that a useful change?
The newer, the better. We always want an advance option that makes our life easier and provide us many advantages. Google Adwords' older options were not adequate to go along with the demand of our modern life. So, Google has ironed out few kinks of it to provide best service though there are many rested to update. The list goes on but I won't bore you. The features mentioned above all are new features that might provide better service than old features. So, the changes are of course useful.