10 things you should decide before you start your website
1. A goal has to be set. Before you move on to launch a website, decide what is the need for it. What help will it be to the netizens? How much will it affect your business? The purpose of building the website should reflect in every page. If it is to spread knowledge or for advertisement, the focus should be unmoved. The initial steps of website building have a lot to do with the layout. Without a clear reason and goal, the layout is weak.
2. Who is your target audience? A lot of research would then follow. You need to find the currently major web attractions of your target age-group. The whole outline of the website should appeal more to your target audience. A younger audience would love the fun, colourful, trendy and chic site, whereas an older group will look more for unpainted content. A lot of movements and technically intricate website will confuse them.
3. Who are your competitors? It is great if you are the first of a kind. Otherwise, you have to watch out for your competitors. Unless you have anything new and unique to share with the world, your website is a waste. It will go unnoticed. You need to understand what the other similar sites are offering and work accordingly on providing more. Do not copy, but improvise and exceed.
4. The first and foremost technical decision is the same you take before you start a band, business or a story. You need to think of a name. If you have a concept in mind, before you go on to picture it any further, you have to choose a title to lead it. In the case of a website, it is referred to as the domain name. The domain name is the identity of the site, and that is what viewers will remember it by. It has to be catchy and hold relevance at the same time. Then you need to go about registering your domain with the proper authority. It will cost you some money as fees to the registrar. Unless if you are choosing a platform like WordPress then it is free. Having your unique one is better.
5. Decide on a web hosting site. Once you register your domain name, you will get an email account with your domain name on it. The web host houses and connects many systems across the globe and once your website is on it, they all can access it. When choosing a good web host, make sure it gives your site enough space and advertising. It can be free. It will make sure the site you made, navigates through its pages quickly and smoothly. Now, the domain name you bought is to be pointed to by your web host, and you are good to go.
6. How do you want the website to look? You can choose out a million of themes available on the internet if you are using WordPress. Starting from small things like the font styles, sizes, and positions of your text and pictures, to the page transitions and other animations, a lot of work awaits. A few web editors like Dreamweaver could help. It is a continuous and long process where you keep adding content and changing themes. The colour palette has to be decided. A knowledge of HTML and CSS would be useful.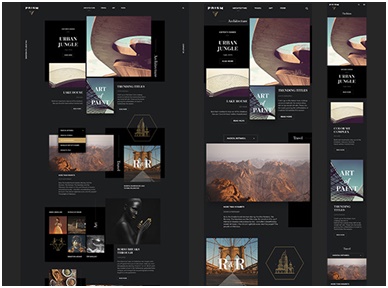 7. A lot of decisions about SEO has to be made. If you want the website to be easily accessible via search engines like Google, a good SEO service has to be chosen. In case, you decide to do it on your own; it is advisable to refer the Internet for a few latest techniques of optimization. There are tonnes of online tutorials and courses on how to do efficient SEO. If you decide to hire someone or pay an organization, you will still need some basic knowledge. It is to ensure that you are not tricked. The site needs to be search-engine friendly.
8. What are the different places on the internet that you want to link the site with? It is an important part of digital and social marketing. Those sites which already attract the maximum of your user base should point towards or recommend your website.
9. Choose the various mediums based on which site works. If payment of money is involved, decide which portal you want to link. How are you going to collect the money from there? It is mostly aimed at e-commerce related businesses.
10. How much time and work are you ready to dedicate? Website building is not the hardest part; site maintenance is a real headache. If you are not regularly working on the content development of the website, the fame will soon wear off. There will be some expenditure too. Will you be able to handle that? Plus, you need to keep testing your site in intervals. What you see is not what other visitors of the website will see. You have to put yourself on the other side sometimes and then improve.