In these days, use of the project management and To-Do list apps increasing immensely. From an ordinary person who has a little daily routine to the Business individuals who were supposed to complete many works in a day, these apps became very handy. So by observing this change and need many organisations focused on developing those apps. As a result, many such applications and software evolved into the Global world. In this article, the comparison between the two apps namely Todoist and Wunderlist which are more desired in that To-Do lists category presented.
Todoist
Todoist is one of the popular project management and To-Do list making tool. The "Doist", a startup organisation designed it in 2007. It is compatible with mobiles, tablets, and desktops and allows users to plan their schedules, to manage their projects and to organise their duties in a constructive way. It can be used both for personal and professional use. This app is free to use, and additional features are available for paid versions.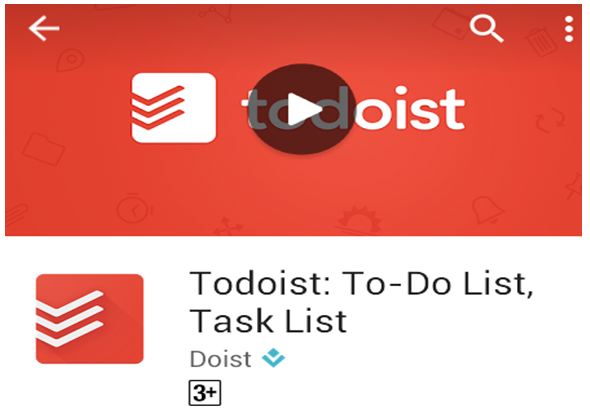 Wunderlist
Wunderlist is also the prominent application or software in the area of To-Do apps. Berlin-based startup 6Wunderkinder designed this app in 2011 and Microsoft acquired it in 2015, and it has lot many users as of date. It is also compatible mobiles, tablets, and desktops. It works in the more advanced way and gives its users best service regarding planning and managing of projects. The primary features of this app can be available for free of cost, and paid mode provides access to additional features.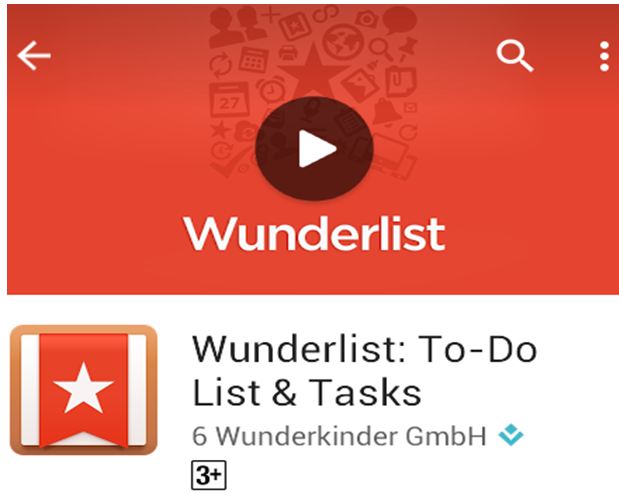 Todoist vs. Wunderlist
First of all these two apps are found to be very advantageous for its users regarding managing the projects or scheduling the duties for both professional and personal lives. As these two apps provide the lot many services the user finds it difficult to select the best of them but the comparison between these two may help the users to choose the best one for their appropriate use.
Services for free
These two apps provide a lot of options for free of cost, and these seem to be more helpful for easy and powerful management. In Todoist the options that can be accessible for free of cost include Tasks, Projects, Sub-tasks, Sub-projects, Collaborate, Keyboard Shortcuts, Task Priorities, and Due-Dates. For Wunderlist the services provided at free of cost are Folders, Lists, Smart Lists, Notes, Comments, Attachments, Recordings, time limit, Reminders, Collaborate, adding tasks via email, Customised Keyboard Shortcuts, 20 Backgrounds.
However, the services and options are available more in Wunderlist in Free version plan. Although Wunderlist has more alternatives in the free mode, there are restrictions in attachments, subtasks, and collaborations. For Todoist in this mode, some added features like reminders, comments, and task notes are not available.
Collaborations
For any project management or To-Do listing software, the integration of that app with other apps is essential so that users can easily integrate their needs. These two apps have collaborated with other apps to provide better usage. Todoist has integration with Zapier and IFTTT. Coming to Wunderlist, it has collaborated with Zapier and HipChat. Although Wunderlist integrates with Zapier, Todoist seems to be more fruitful and unique regarding of collaboration because of its association with IFTTT.
Portability
These two apps are highly portable and fit with the device you are using. These apps work on Windows, MAC, IOS, Android, and Chromebooks. The look and feel of these apps vary with the device and mostly fit the device. Coming to this criterion both the apps are equally rated because of their fit to device property. Moreover, Google Chrome, Firefox, and Safari use these apps as add-ons. But Wunderlist was used as Add-on for Safari only through the MAC App.
Paid plan features
Paid plan seems to be the extension of the free version. Some added and advanced features are available in this. As Wunderlist has some restrictions for attachments, collaborations, and sub-tasks in the basic version, paid plan eliminates all those restrictions. For Todoist in paid plan features like Labels, Filters, Comments, Attachments, Voice Recording, Reminders, Location-based Alerts, Calendar Feed, Add Tasks via Email were available.
The price of the premium plan for Todoist is $28.99 per year, and for Wunderlist it is $59.88 per year.
Bottom line
These two apps provide a lot of exciting services for its users and the best app among them is decided only by the requirement of the user. Have a glance at the features of both the apps before choosing and avail the services you required. Todoist takes some edge over the Wunderlist because of its collaborations.