'I got a brand new latest smart mobile'! Woohoo, 'Let me take a selfie first ', this is the first dialogue you hear from someone who gets a new mobile in recent days. But don't you think to own an Android phone lights a sense of pride when you get one with top-notch in-built rather than running behind glamorous camera and mere outlook!
And when it comes to deciding the right phone for your price and comfort, you can have options but choose the perfect slice of the product if not fall into the trap like many who mumble afterward. Don't worry; that was just a precaution call, and when you complete this little piece of the write-up, you will get an idea to buy your own smart phone.
DESIGN MATTERS
Mobile has turned into a status symbol nowadays and the most prominent feature everyone looks upon is the 'Design framework' of the device. You would have noticed many people who seldom use their mobile due its inappropriate holding pattern or discomfort in utilizing, which is apparent that it is useless. Few devices are made of finest sleek metallic which tends to slip off at times, whereas few with extremely rigid texture are hard to handle. So, make sure you are earnestly comfortable in using it because investing in an electronic gadget is not a joke and involves smart thinking.
SIZE IS A MUST
What's the purpose of buying a large-sized device when it is not even needed? Check out the required screen size according to your satisfaction and interest and don't buy because your neighbor Mr. Sharma or Mrs.Anupama has bought! For your information, you can go through the size listings mentioned below:
Small screens (4.5-4.9 inches)
Though small screens are not hot talk of the town, some people still consider portability in their checklist for phone features. Most of the devices in this size category are entry-level smart phones or feature phones with lesser resolution size as the 4.5 inch edition of Motorola. But also unusual ones like the Alcatel OneTouch Idol 3, which contains a 4.7-inch display, with 720-pixel of resolution size and a 13-pixel wide camera, flourish in the market.
Medium screens (5.0-5.4 inches)
This is the most preferred size wherein one can grip with one hand while the thumbs freely reach all the areas of display like Samsung's Galaxy S6 family at 5.1.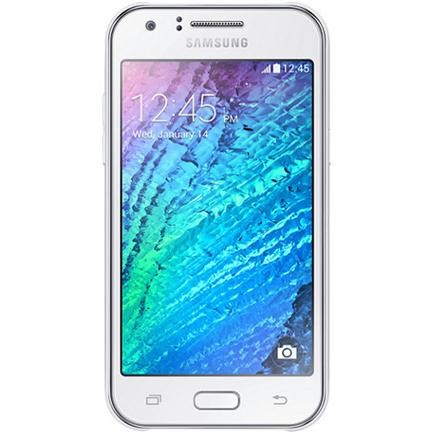 Large screens (5.5 inches or greater)
As bigger and mightier smart phones are the latest trend, right from teenagers to the top-ranking professionals opt for this category. Majority people believe that the Google Nexus 6 (6-inch) to be about as fairly large when compared to the 5.7-inch LG G Vista.
LONG-LASTING BATTERY
Though your phone has all the latest features and customized structural quality when your battery drains out, then nothing can help you. Hence, the battery life of the phone is the prime characteristic to be placed first amidst all others. Manufacturers usually list battery performance regarding talk time, standby time, or the number of hours it will take to execute tasks such as playing music and video.
REFINED NETWORK CONNECTION
The wireless network technology is at the backbone of every Android phone. Advanced technological carriers are compatible with every of the Android phones as of today while there are few restrictions. For instance, phones strictly restricted to GSM networks won't be applicable in CDMA areas and same on the contrary. However, the Moto X Pure Edition is unique that support either standard, hence compatible with both CDMA and GSM carriers.
4G and LTE is the NEXT-gen network connectivity for both GSM and CDMA technologies. It is undoubtedly the speediest data network available right now. Certain manufacturers support this service built-in with some of their handsets.
AMPLE STORAGE
Ample Internal storage is the demand of every Android user and is one of the critical characteristics to depend on significantly. Many buyers don't give enough credit to the storage present, especially if there is a micro SD card slot. It is highly imperative that you inquire more, but analyse the storage facility in every device, whether it contains split storage or not.
COOL CAMERA
An unknown fact – 'The best camera is not only the one with maximum megapixels; rather few other nuances are to be clarified for optimum clarity'. It's evident to us when some good 13-megapixel cameras take better photos than a bad 20-megapixel shooter.
An important feature is the quality of the lens which would support the sensor by exposing it to more light. Optical image stabilization is a standardized component for steadier, clearer photos.
In recent times, vendors are also concentrating on more software dedicated to selfies, a viral hit in this current scenario. The Xperia C4 of Sony and the X pure edition of Motorola even come with a flash.
PRICE COMPARISON
After all, the Android mobile you are buying must not be exceeding the amount in your kitty! A weird fact is that around 90 percent of the shoppers pay more without comparing prices. Hence, wise comparison analytics leads you to take a smarter move.
QUALIFIED RAM FUNCTION
Generally, all your recent apps are cached in RAM, which implies that more RAM will let you switch between more Apps quickly. If your Android device has a heavily customized user interface or if you are into keeping several apps on your phone, you should opt for more RAM since not all Android apps use your RAM effectually.
APT SOFTWARE
It is a well-known fact that every year Google launches a new Android version. Unfortunately, it takes almost an entire year before it becomes renowned across all prices and platforms. Before buying a phone, you should consider about future proofing; we won't advise anyone buying Android Kit Kat as of today since it is already dated hence you should go for at least a Lollipop based ROM.
BEST PROCESSOR
The cores found in the major processor are significant and single-core processors have become obsolete!  There were quad-core processors and now there are hexa and octa – core and in the present market, octa-core chips generally strike higher and thus deliver better performance. Still in a confused state? Here are some tested options listed below.
Budget Androids – Snapdragon 410, MT6732, MT6735
Mid-range – MT6752, Snapdragon 615, MT6795T (Midrange)
High-end – Snapdragon 810 (2nd Gen), Snapdragon 808
Other cutting –edge features to observe before buying a new android mobile are – Wireless charging, Heart-rate monitor, removable battery and such.