Microsoft has already announced that on April 11, 2017, the support and security updates for Windows Vista will end. This statement clearly states that users should start thinking of migrating to Microsoft's latest operating system, the Windows 10. Though the free upgrade for Windows 10 has already ended, users can still upgrade. But, is it really a good decision to make an upgrade?
Since July 29, 2016, Microsoft ceases the free upgrade for Windows 10, exactly one year after it was officially released to the public. Though the free offer has already ended for the public, Microsoft still offers it to customers who use assistive technologies.  But since there is no confirmation as to whether or not you are using any of Windows assists, you can still upgrade for free.  Users who opt to upgrade to Windows 10 can take advantage of the Windows 10 Anniversary Update and the upcoming Creators Update, which is set to release this spring.
With heaps of new features and several new improvements, upgrading to Windows 10 is just a piece of cake for most people. However, if you're unsure if it's the right time to upgrade, there are methods you can take. If you are upgrading your computer parts and want the Windows 10, you can upgrade and extract the product key of your Windows 10 through ProduKey. It means you can upgrade your computer and still have the option to install Windows 10 directly on a new machine, later on.
Microsoft is putting a lot of effort in convincing everyone to get the Windows 10 upgrade offer, but ended up with a "Sorry to interrupt, but this is important" message as their last-ditch attempt.
Upgrading to Windows 10 is not mandatory, and if you are adamant and can go on without upgrading your computer, you can also continue using Windows 7 or Windows 8 for as long as you want. But to know why we are impressed with Windows 10, please read on below on its advantages:
1. Downgrading Windows 10 is easy
Once I upgraded to Windows 10, can I still downgrade?
This question is probably the most common when upgrading a system. In Windows 10, downgrading is very easy, and it only requires few clicks to roll back to your old Windows; but only if you manage to keep the windows.old folder from your previous OS version.
Remember to make a full backup of all your data before performing any major changes on your computer such as downgrading or upgrading your system.
2. Windows 10 returns to the traditional desktop style
Windows 8 opt to use touch interface instead of the traditional mouse and keyboard inputs, which are quite confusing if you are a first timer. Splitting the apps into modern and classic environments gave the whole operating system an eccentric persona. It is completely unnecessary since there are only a small number of decent modern apps available. The same pitfalls were avoided in Windows 10 since Microsoft has decided to return to the old Windows 7-style desktop.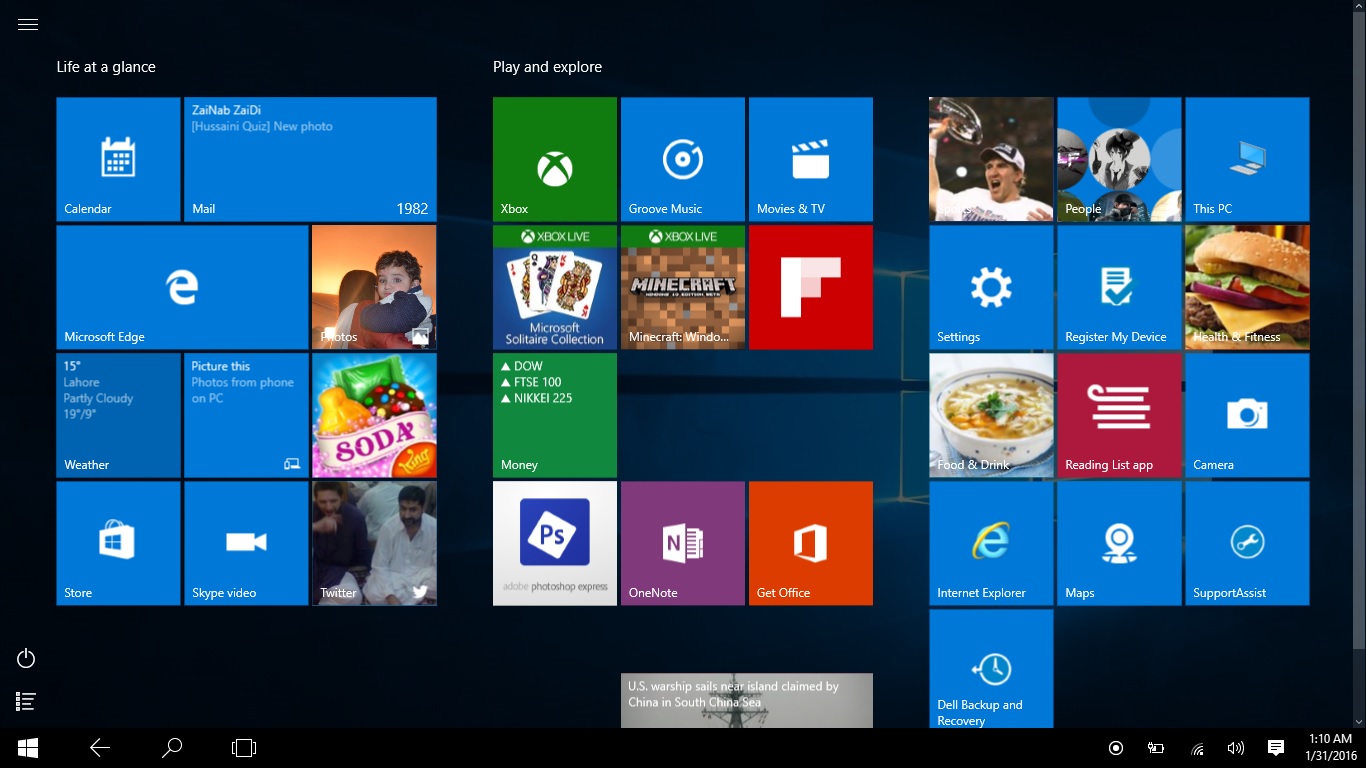 The Windows 10 Start menu now features live tiles and eliminate the Charms bar. You can run modern apps in windows on your desktop. The new Universal apps allow you to purchase something and made them accessible on all your Windows devices such as Xbox One, PC, Surface, phone, or tablet.
3. Cortana now works on desktops too
Cortana, the smart assistant, is now available on laptops and PCs too and not just on your Windows phone. Cortana is similar to Apple's Siri. You can use it to set reminders, get weather forecasts, send emails, find files, search the Internet, control your media, get map directions, etc.
Microsoft is also releasing a Cortana version for both Android and iOS devices, so you can still sync your data whatever device you use.
4. Windows 10 Virtual Desktops
Another great addition to Windows 10 is the Virtual Desktops. This feature will allow you to utilize the Task View mode to make multiple workspaces on your desktop and switch between them. Windows 10 users can also arrange the windows on their desktops through Snap Assist feature.
Since they are virtual, they still share the same files and data, and you can easily move the apps between them. It's a very convenient way of grouping related tasks and apps.
5. You don't need a Microsoft account
With Windows 8, it is mandatory to have a Microsoft account for each user, which they will use to log in. But with Windows 10, you can choose to create local accounts or use your current or whatever email address you have. However, if you wish to use Microsoft's embedded features that will work on OneDrive, you still need to sign up with your Microsoft account. It also allows syncing of your settings on multiple desktops, laptops, and Smartphones.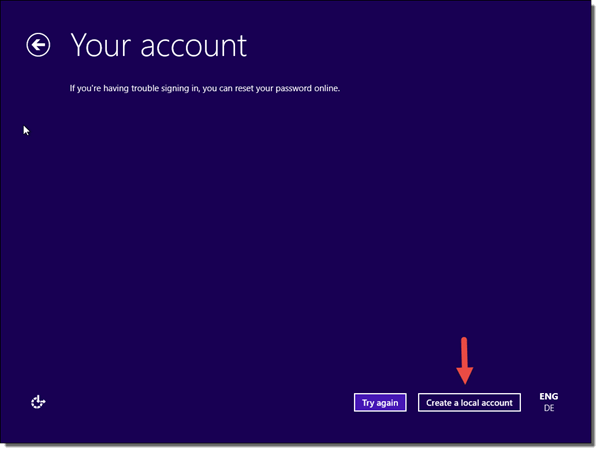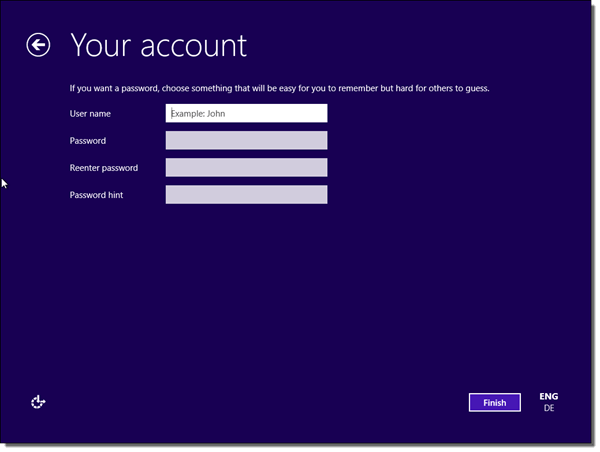 6. Enhanced gaming experience
Microsoft has build features that will enhance the gaming experience in Windows 10, which includes streaming of games from your Xbox One to your computer, a PC Game DVR or the capability to record the gameplay and the latest DirectX12 that already earned praises for its powerful performance on both CPUs and graphic cards.
Gamers can have the ability to play Xbox games via Xbox Play anywhere. This feature is initially designed for Xbox One only but is now available for Windows 10 users.
7. Enhanced security protection
Windows 10 is more secure than its predecessors. This OS comes with a pre-installed Windows Defender, and the Windows Firewall was enabled by default. Windows 10 also has SmartScreen Filter, which can identify phishing and malware websites. It also features the latest biometric security system called Windows Hello, which allows the user to sign in to their Windows 10 devices through a fingerprint or facial recognition.
8. Windows 10 has Action Center
Action Center works just the same as the Mac OS X Notification Center. It notifies the users of any incoming emails, updates, weather warnings, birthday reminders, and much more. With Windows 10 Action Center, users can go back to the entries they missed.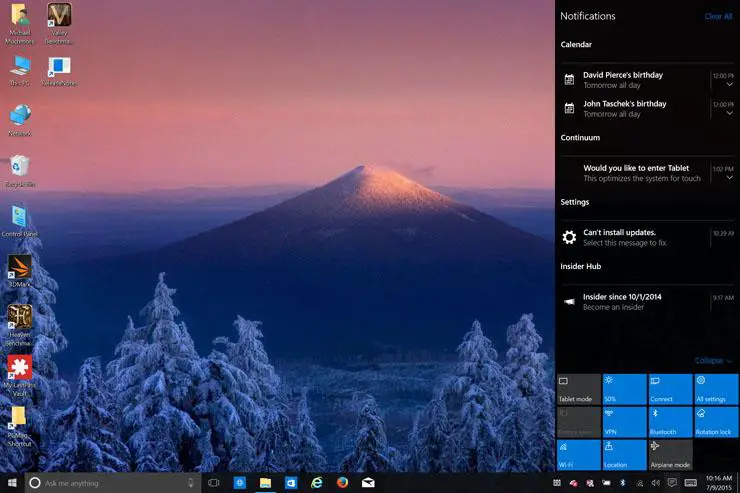 9. Improved browser
Microsoft Edge is bringing the default browser into the innovative world of browsers. Edge has upgraded its speed and compatibility and added more features like reading mode and webpage markup. It gives the users better ways to do research, read and write on the webpage, and Cortana integration within your browser.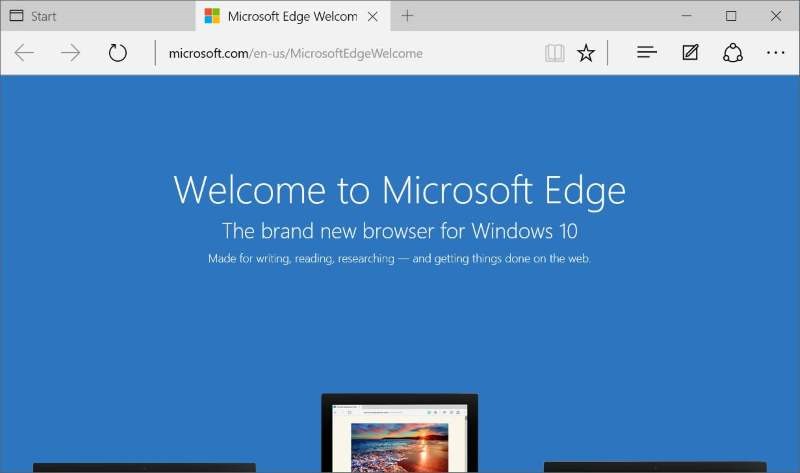 10. Smaller installation size
Windows 10 features a smaller installation size, which means your files will be smaller, giving you more amount of storage space. Not only that, but it also features a more effective compression algorithm.
Aside from all the underlying reasons why we should upgrade to Windows 10, we should take advantage of the progress that comes with the latest technology and to experience suitability and updated design that accompanies the new operating system. The major goal of Windows 10 is to be more accustomed and make learning new techniques not necessary. I believe that Windows 10 aims to provide both innovation and familiarity.