During the last Mobile World Congress (MWC) in Barcelona, Sony announced a lineup of the new Xperia Smartphones. Two cheaper models; the XA1 and XA1 Ultra, and Sony's latest flagships, the Xperia XZs and XZ Premium, were set to release starting this spring. For now, let's focus on the comparison of the much-awaited XZs and the XZ Premium.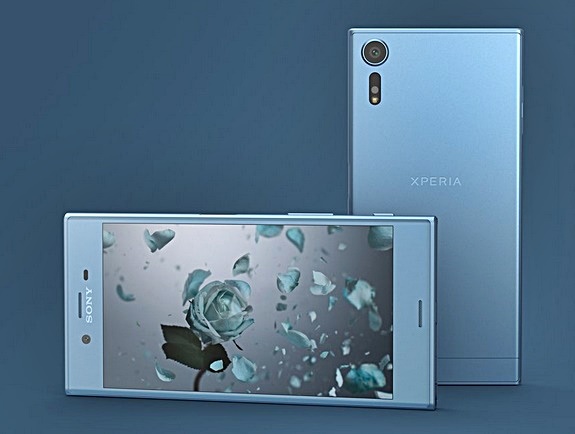 The new Xperia XZs is a fascinating hybrid since it's a combination of both mid-range and high-end Smartphone. However, since it is made by Sony, we can expect that the price will hinge on the latter side. This flagship is expected to hit the shelves on April 5 with a starting price of $599 for a 64GB version. It's the same price with LG G6 and the ensuing Galaxy S8. There is no official announcement yet for the price and release date of the XZ Premium. Most probably, it will be release after XZs with a much higher price tag.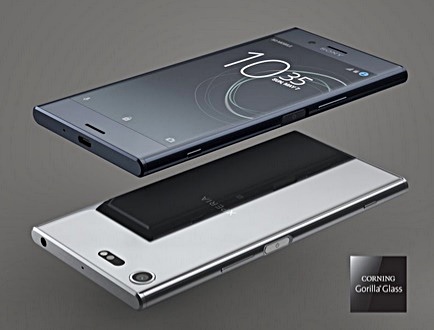 Xperia XZs is a lighter version of the XZ Premium. It weighed only 5.7 ounces, while the XZ Premium has a weight of 6.8 ounces. Xperia XZs boasts a 5.2-inch IPS LCD capacitive touchscreen display with a resolution of 1080×1920 pixels or 424ppi. The XZ Premium, on the other hand, features a whopping 5.5-inch 4K HDR display with a resolution of 2160×3840 pixels or 807ppi. Though the XZs boast an ALKALEIDO metal back, XZ Premium has a better design. Its curved edges had diamond cut and wrapped in resilient Corning Gorilla Glass 5. Both Smartphones runs Android 7 Nougat and Sony's built-in Actions adaptive software.  XZs comes with 4GB of RAM and 32GB/64GB internal storage, which is upgradable up to 256GB. The XZ Premium also comes with 4GB of RAM and 64GB onboard storage.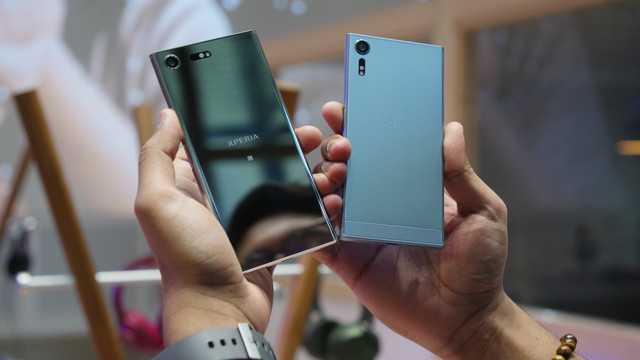 One of the most optimum features of both the XZs and XZ Premium is its capability to record video on 960fps super slow motion, through Sony's latest Motion Eye camera. Sony has redesigned the Sony G Lens to 25mm f/2.0 and integrates it with an image processor and the latest memory stacked image sensor. However, the resolution is limited to 720p and up to 0.18 seconds of filming time.
The good news is several manufacturers have already dropped the pixel count to get better pixels and low light capability. The Xperia XZs and XZ Premium features a 19MPx camera; dropping the 23MPx resolution of the earlier Xperia XZ. Both flagship devices have 13MPx selfie camera, but XZ Premium has a wide-angle front camera. XZs and XZ Premium also features Predictive Capture, which allows the camera to buffer before pressing the shutter button. It also gives the user the opportunity to choose from four different shots. XZ also has SteadyShot feature, which reduces shake for smoother video footage even if you are moving while recording.
Watch Sony's all new camera system:
Similar to the previous Sony phones, both Smartphones are IP68 water and dust resistant. XZs is powered by Quad-core Qualcomm Snapdragon 820 processor, while the XZ Premium is powered by the much-anticipated Quad-core Qualcomm Snapdragon 835, which is more faster and efficient, with VR support, high-speed LTE, and better camera resolutions. It is the second device to be launch with this chip, after the Samsung Galaxy S8.
XZs features Triluminos display for rich and vibrant colours. This technology is from Sony's range of Bravia TV, which brings vibrant and true-to-life colour, you can almost touch them. XZ Premium uses the same technology that is used in Bravia TV through its 4K HDR display, giving the user a unique viewing experience.
The specs mentioned above for both models are certainly Sony's biggest improvement from the previous Xperia XZ. Nevertheless, the company will surely be competing aggressively with other phone manufacturers. Extending the Xperia XZ line is a good move, though, let's just wait and see how the two flagships will appeal to consumers.