Photos and Videos hold memories for everyone. Every day people take pictures and videos to store those memories and then to make it even better, it seems best to edit them, add features, effects. Everyone can create their own story, a video story and share it with family and friends. To perfect these videos, there are so many video editing apps available in the market. Here is a list of top ten video editing apps that are fun and easy to use:
1) VivaVideo(Android/IOS):
This is one of the best video editing apps. Either videocan be added from the gallery or recorded directly from the app.More than 60 effects are available.Text, emoticon stickers, and gifscan be added.  Both added music and original video soundtrack can be kept in sound. Also, voice recording into the video is also available.Videos can be added and merged.After creating the video, it can be shared using any social networking app. It occupies 203 MB storage.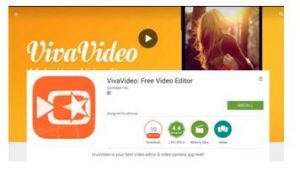 2)Alive(Android/IOS):
Alive is more like a social networking with a profile, followers, and likes. It has more than 30 filters and has ratio set as well. Emoticon stickers and gifs can also be added making this app fun to use. These gifs have amazing sound effects and have a specific time duration. They do not extend after that duration. Different text fonts and designs can be used. Also, soundtracks areavailable.It's not all complicated and is easy to use. It occupies 136MB storage.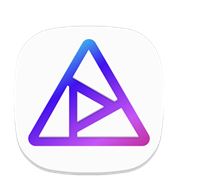 3)FxGuru(Android/IOS):
This is the coolest video editing app. It puts action, horror, sci-fi effects into a video turning it into a complete sciencefiction movie. It has amazing graphical and audio effects. It works offline, is easy to use, and has a huge range of genres for the effects. Some effects are free and for some payments are required. It is extremely user-friendly and works very smooth. It occupies 173 MB storage.
4)Magisto(Android/IOS):
It's the easiest of all because it doesn't require any editing skills at all. It selects photos and videos. Theme and a soundtrack have to be selected, and it automatically edits it into a movie. The disadvantage is that a user can't video edit, has no control over the order of images and can't edit the images. To attain more flexibility, the user has to upgrade to pro version.It occupies 90.5 MB storage.
5)Adobe Premiere Clip(Android/IOS):
It has a simple interface. Itcan take videos and photosfrom gallery, light room,creative cloud, drop box,or simply take a picture.This app can generate video for the user automatically, and the user has control over the pace, music and order. Or a user can edit the whole video and adjust it's speed. It is quite simple to use.It occupies 257 MB storage.
6) Funimate(Android/IOS):
It can add songs from a free huge range ofmusic available. Effects are mind blowing, but of them are available in pro version. It has step by step procedure with which a user can easily deal. It can create a professional photo slideshow. Internet connection is not required. It can be used professionally also to make short videos. It occupies 74 MB storage.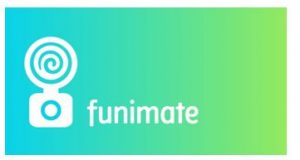 7)Quik(Android/IOS):
The effects give a complete professional look to the video. Each theme has a perfect filter and soundtrack. Themes for every occasion are available. It is smarter and faster. Text can be added anywhere in the timeline. Hilights made have limits. For a 30 second video, only ten hilights are available.It occupies 202 MB storage.
8) Reverse movie FX(Android):
Video editing and creating is alright, but creating a video in reverse motion is completely stunning. It's a whole different level. It seems like magic. It looks complicated, but in reality, it's easy. This app lets a user make a video;effects areadded automatically, the video made shows the actions reversed or going backward. Music can be added from the phone, and either one or both the original film can be added. It is worth a shot.It occupies 64.3 MB storage.
9)iMovie (IOS):
This app has been created by apple.So it works on only IOS. It's fast, efficient and totally reliable.It has a proper timeline fixed where a user can jump from one point to other using keyboard shortcuts. It detects people, has green screen controls, even trailers, and their themes. It can fix shaky videos. There are lots of ways to add sound effects. Each clip can be edited up close. So everything in the video can be perfected by the user. But it costs 4.99$ i.e.,300₹. Beginners may find it complicated and confusing at the beginning. For them, tutorials are suggested.Professionals also use this app. It has excellent features.It occupies 666 MB storage.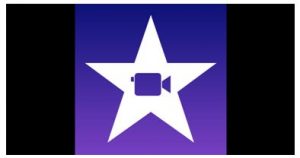 10)WeVideo (Android/IOS):
This is an alternative to iMovie for Android users.It is a cloud-based video editing tool. It has a storyboard. It gives a choice of simple and advanced timeline editing. The user controls everything. It has a simple interface. It's easy to use. It is stored in the cloud and renders when in the cloud. If internet is not available, then video can't be accessed. So internet connection is required.  It has limited features. For those projects which require huge amount of space, WeVideo is a great option. As all the data resides in the cloud. So there is no issue of size. It occupies 19.8 MB storage.