Android is great. It has become more popular than Apple's iOS because of its simplicity and its presence in every other mobile phone out there. One of the best thing attached to Android which makes it so better is the brand Google, its services and of course, the play store. It has thousands of apps and games ready to be installed and used.
A majority of these games require a constant internet connection for downloading some additional content or for playing multiplayer against your friends or the world online.
Well, not everyone has a source of constant high-speed internet. There are still some places in the world where you can go totally dark without any signal despite your internet connection.
What if you get bored at these places and need something to pass the time? Here are some offline games which don't require any internet connection (apart from downloading them) and you can play them without any hassle.
Subway Surfers
It is an endless running arcade game, and one of the most popular too, which has gave birth to many spinoffs. Here you have to use your nimbleness to save yourself from the cop and his dog from catching you. You can run, jump, dodge, and even fly on your hoverboard. Not to mention the various powerups you can collect in the game.
Dead Trigger
This first person shooting game based on the zombie apocalypse theme can give some console games a serious run for their money. It is excellently made, and the graphics are awesome. The plot is like any other zombie apocalypse game in which you are alone against a horde of zombies which you have to kill and survive and upgrade your gear for the more powerful zombies further in the game.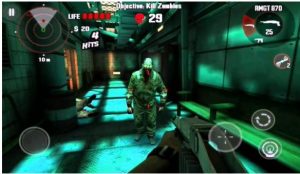 Jetpack Joyride
It is also an endless runner game but is displayed from the side view. Here you take on the role of Barry on which scientists have done different experiments in the name of science. You don't like this, and you broke free on your jetpack, packed with machine gun shall I add, flying inside the facility and taking revenge on the puny scientists below. There is a load of customizations available which will give you going on for a while.
Shadow Fight 2
Become a shadow warrior. Don't know what a Shadow Warrior is? He is a warrior who grew in the shadows and trains and fights in the shadows. Become a master of martial arts, different weapons, and the shadow to fight and defeat endless waves of enemies, demons, and evil bosses to stop evil shadows coming into your world. The game is very sleek and fluid and boasts amazing graphics. The controls are easy to learn too.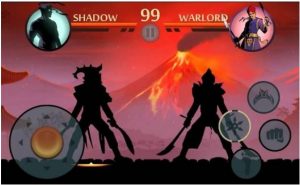 Swamp Attack
You are sitting in the backyard of your house peacefully minding your own business when suddenly a host of crazy and bloodthirsty animals attack your house. What do you do? You take up your shotgun and show these animals hell for attacking your home. As the game progresses, you get more weapons and deadlier animals trying to eat you. Don't let them come inside your home.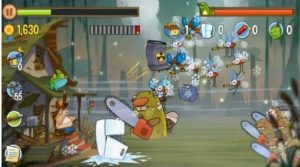 Dumb Ways to Die 2
Don't get tricked by the game's name and the graphics which may seem that it was made for kids. It is a highly addictive cute little game in which you will be stuck forever to score more and more. There are dumb people in this game who have participated in dumbolympics and are going to die in even dumber ways. Your job is to save their lives just by reading the instructions displayed on the screen and move your fingers as quickly as you can.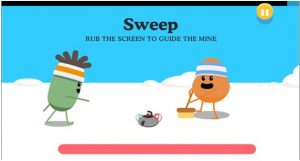 Cut the Rope 2
You must have read about inertia and motion in the school. It's time to put all that knowledge to use and help Omnom to eat the sweet candy. There are some levels which posts a different set of challenges every time, and all you have to do is devise the perfect manner in which you should cut the rope so that the candy falls in Omnom's mouth. You will get help from different friends of Omnom from time to time, and they have some super powers.
Can Knockdown 3
Everybody loves to show their sharpshooting skills by throwing a ball at different things nearby. It might seem fun but it requires a lot of work, and you can't throw balls everywhere. To solve this problem and still fulfill our thirst to shoot at things, Can Knockdown was made. It is now in its third installment, and it is getting more and more popular each time. The game is simple. You have three balls and a structure of cans. Your objective? Shoot down the structure using the balls provided. Simple, isn't it?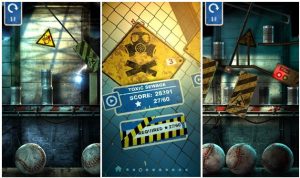 Minecraft: Pocket Edition
Minecraft was one of the best-selling video games on PC. Its mobile version might not have it all, but it is still pretty decent considering that you can play it offline. It is a build and survive game in which you wander around a vast environment discovering new weapons and items and placing some blocks in a certain manner to create magnificent structures on your own. There is a 30-day free trial perfect for casing out what the game is.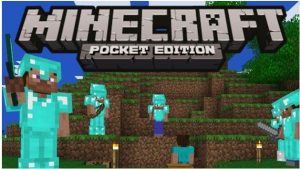 Angry Birds Star Wars 2
If you are not living under a rock, then you must have heard about one of the most generation-defining game of all time – Angry Birds.Rovio has been coming out with new versions of this game ever since the first edition broke all records for a mobile game but Star Wars 2 is considered the best one created till yet. Everything has been changed and enhanced to provide greater user experience, and this improvement takes this game to a whole another level.